Davco Winch Systems is a leading manufacturer of Davits, Cranes, Sunroof Opener Systems and Hydraulic Platforms with innovative designs that are patented in Australia, the US and Japan.
When it comes to branding Davco don't do things in halves. Their logo in itself is a statement with large gold embossed style lettering of their name, with the letter V exaggerated to represent one of their boat cranes. Behind the name is a diamond shape of bold blue representing the ocean.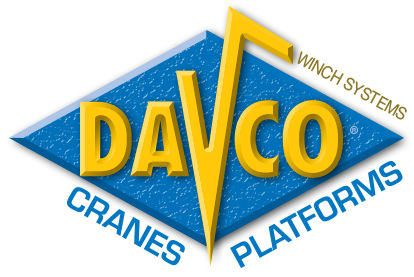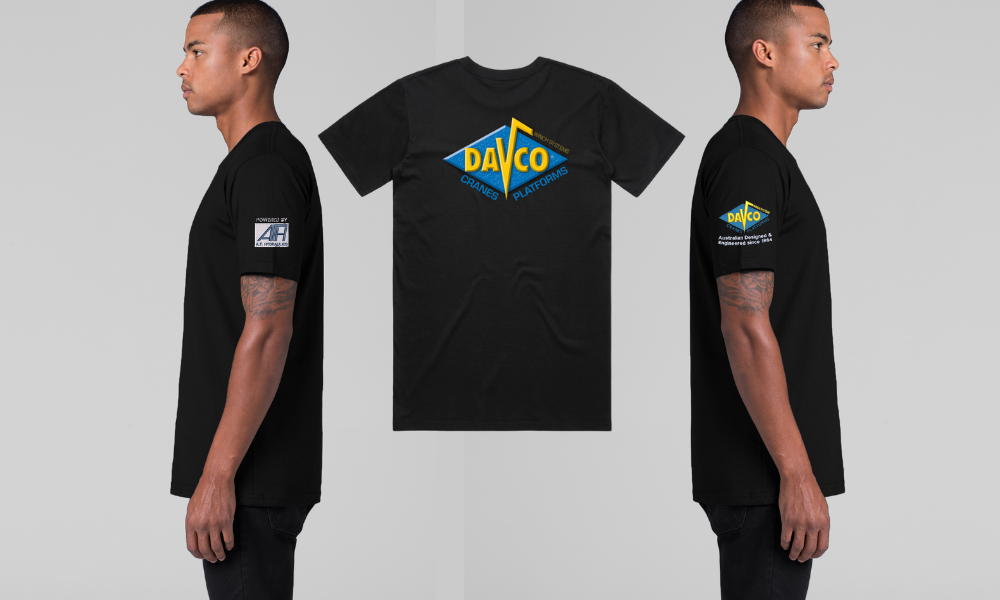 The Brief
Since they work on boats of all shapes and sizes, within very wealthy parts of the world, one way to put a spotlight on their brand is through their team of reps and installation staff. If we put them in white polo shirts, it would be very easy to miss them among other commonly seen polo shirts cruising around the marines and shipyards, so they were set on designing a couple of standout custom work shirts.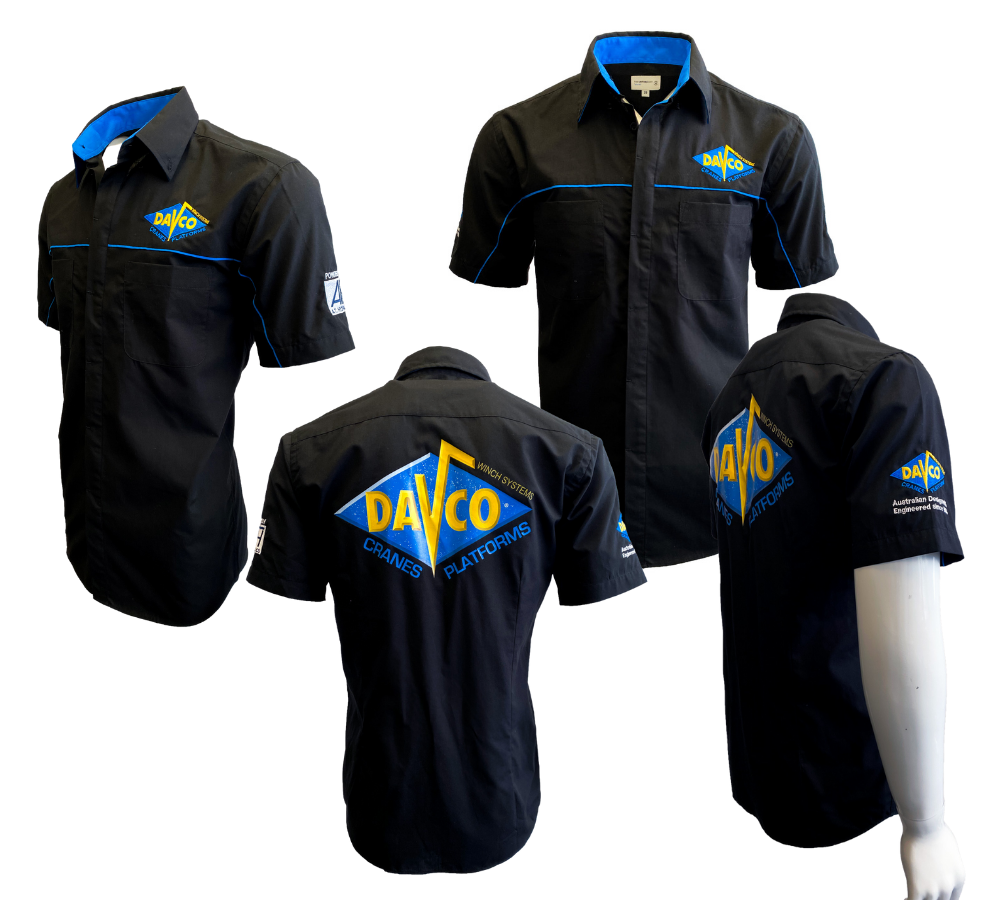 Black Uniform Tee
They went with a plain black tee, placing their branding on the front and back. They didn't fall short on size, with their back logo in screen printing across the back at the shoulder blades. They also got a traditional quality embroidered logo on the left-hand breast at the front.
The blue and yellow/gold Davco logo against black makes their branding POP like a disco ball on their embroidered work shirts.
Modern Uniform Shirt
They requested a special custom design shirt. A black shirt of course, and practical one with short sleeves. This shirt is a little different to most. They used their striking cobalt blue as a contrast inside the collar. This cobalt blue also runs in a fine line along the front of the chest and on the underside of the sleeves in the form of classic piping. The shirt is then finished with a concealed button placket and button down collar. Check out the images for this dramatic uniform shirt.
Davco's uniform shirt also have the large screen print logo on the back and an embroidered one just above the front pocket on the left-hand side. This shirt also has a matching front pocket on the right-hand side which is an added modern short sleeve uniform shirt design feature.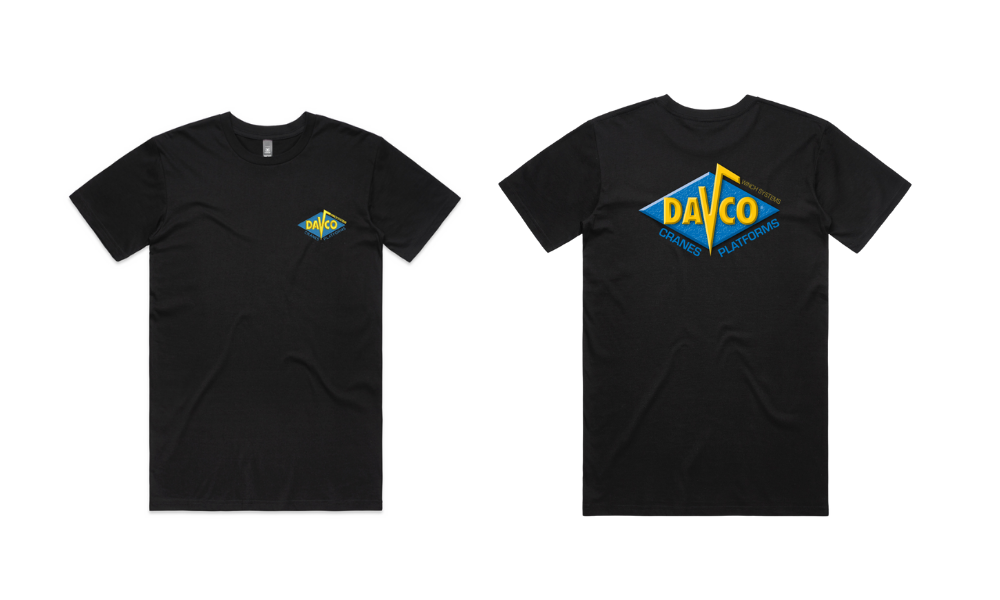 Final Outcome
Davco's brand logo tells a story, and with such a detailed logo, this look needed a solid to help make it pop. Black was certainly the best choice to achieve this. A uniform style sure not to be missed by their audiences!