The chill has officially blown into our hemisphere, abruptly pushing us to shift wardrobe gears. At this point we realise it's time to pull out the winter stash and find our feet again in adapting for the chill. There is so much more to think about and we can tend to get a little unsure of our winter styling skills. We've put together some simple winter office outfit tips to help you get the creative layering juices flowing.
Black, White, Grey and Tan will always be in style
These hues are timeless and a wardrobe with any of these colours will take you through the season. Wear two, three or even all four together in your winter office outfits and you can't get it wrong. Grey and black tend to be the predominant colours of winter office wear, but shades of tan and browns are so much more popular this year thanks to the Kardashians. Here are some classic examples of wearing these colour combos in our products.


From left to right; The Chelsea longline cardigan in Auburn tan, Ivory Juliette blouse, black comfort wool stretch suiting  bandless slim leg pant, grey wool blend crop jacket.
Stylish Outerwear for the Commute to Work
We can't spend all of winter in that fleecy hood. If you've already made the effort to put a great work outfit together, then an essential overcoat is required. We love the classic Rococo Cavalry Twill coat in midnight, or the women's waterproof Celeste hooded overcoat in stone. The fanciest raincoat you've ever seen. If you still want that fuzzy, soft feel of your usual tracksuit, there are some sophisticated puffer jacket designs you could wear. Elevate your puffer coat by teaming it with your collared shirt or polo. Stick to dark colours and more structured silhouettes. There are also modern weather jackets made in longer and formal shapes to keep the corporate look in your weather battling adventure to the office.
Get your work boots sorted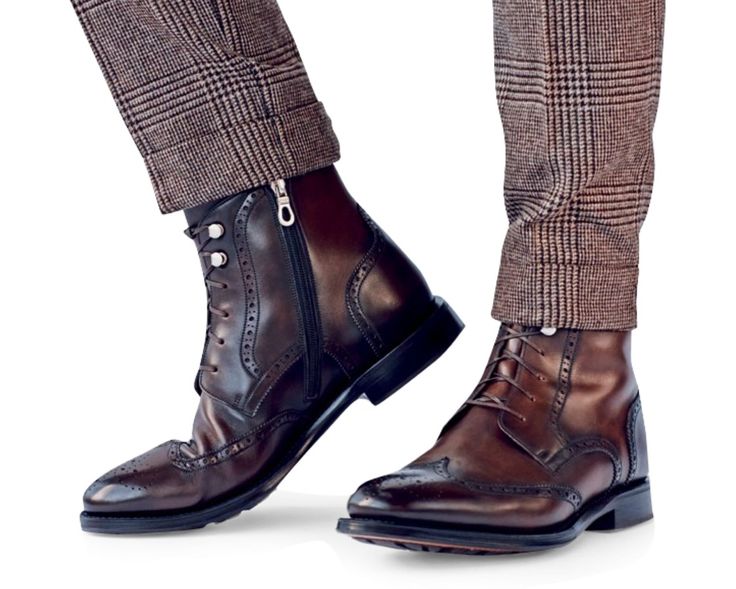 There is nothing worse than getting cold feet on the way to work. You need boots that are made for walking. In the cold! Any covered shoe won't always cut it. Suits in boots! Doesn't get any more corporate masculine. To make it suitable for the corporate environment, be sure your boots fit the guidelines for your office "dress-code." Try a pair of Chelsea boots with your slim leg suit pants. Or wear a classic black polished boot that is a more extreme version of a work dress shoe. For the extreme winter weather, keep it safe in a modern hiking shoe, but with the fine detail of a dress shoe. Maybe these could just be the shoe you wear on the way to work and change when you get there. When wearing this high-end more rugged work boot, team with one of your best suits. The elegance of the suit will outdo the shoe!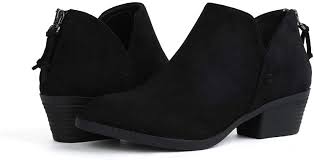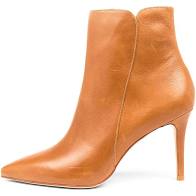 Ladies. We see a lot of women wearing their kicks into work, then change into their fave work stilettos on arrival. But there is something exciting about wearing boots to work. Women have so many designs to choose from. Low heeled boots look best with tights and a dress or skirt. A medium to higher heel turns heads when strutting down the streets in your corporate trousers or work friendly jeans. Give your boots a little clean after each wear so they're kept fresh. Nothing unpleasantly stands out more than a pair of dirty boots.
Make mini winter wardrobe capsules ready-to-wear
This is probably the most important tip! At the Uniform Edit we love capsule wardrobes, since the concept is similar to a uniform or "uniform style." When coordinating corporate winter wear, there is a lot to think about. Being organised with a few outfit formulas will make life so much easier! This is the difference between always being fashionably on time or fashionably late. Create three to five outfit formulas that you know you can easily mix and match with a different top, shirt or dress. These looks need to include which pants or skirt go with what jacket or cardi. Also, the accessories that match the outfit best – scarves, hats, shoes and sunnies. There is nothing worse than scrambling to find the right pair of stockings. Having a collection of stocking essentials strategically stored so they can be easily found is also imperative to getting it right. And on time!
If you are looking for a winter uniform wardrobe solution, we can hep you put together a smart winter wardrobe capsule for your team. Contact us to refresh your winter office wear.