Just when we thought the COVID coast was clear, the snap lockdowns are back in fashion. Which means uncertainty, mask life, working from home, special workplace conditions, and canceling that upcoming special event you were looking forward to. While there's a lot to complain about, there is also much to be grateful for. We are still one of the luckiest countries during the pandemic.
At The Uniform Edit, we don't really need to talk about the pandemic, but we do need to talk about "lockdown life" and work style. I think many of us can agree that lockdown is testing, but working from home as nice as it may sound, can also present its challenges. Getting motivated to work at home is never easy. Home is where we are used to relaxing, doing house chores, and spending time with our loved ones. So, if the home is presented with all these variants when it's time to go to work, it can get, well – very frustrating.
How to Successfully Work From Home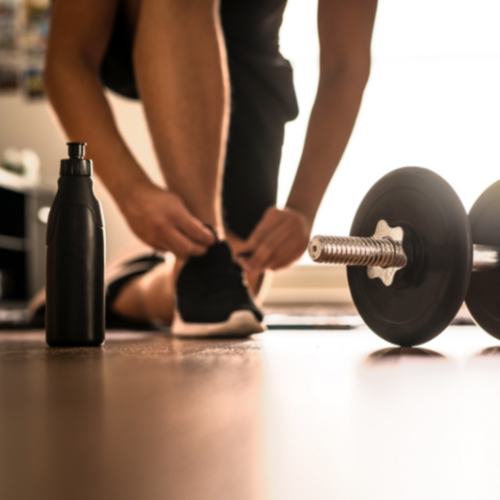 There is an art to getting motivated to work from home. That all starts with routine. Every day get into the right "going to work" headspace. Continue to do the same things you normally do. Morning exercise, or meditation, and whatever other morning ritual you do before work. Not what you do when you are home on weekends. Get up at the same time, eat the same kind of breakfast, put your "work uniform" on, and then go to your "work space" instead of "workplace."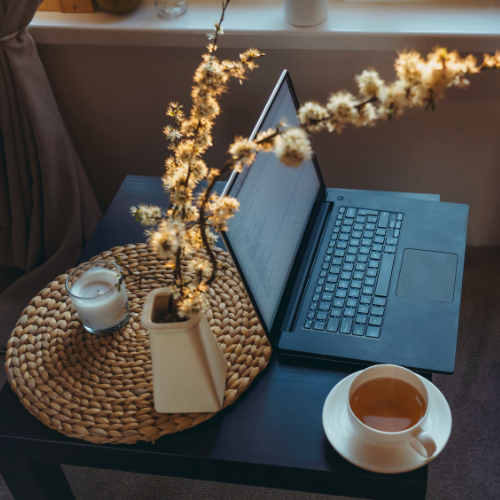 What kind of workspace have you set up? If you want to work well, try to keep it away from all the distractions. We understand not everyone has the privilege of an entire room for their office. So, create a special study nook somewhere. One that looks decent in the background for those online Zoom meetings. And while we never usually consider looking the part unless we're seen on Skype, one of the biggest driving forces behind getting into work mode is actually dressing the part. Or at least partly.
The reality is, we will be continuing snap lockdowns and lifts for who knows how long. The best way to feel in control and quickly adjust to the WFH life is to plan for it. We're talking specifically about your work wardrobe. Create a few relaxed ready-to-wear WFH looks, and still have your regular corporate outfits all sorted to help manage the lockdown/lift life.
WFH Relaxed Looks
Trust us when we tell you to do this each day you work from home. It makes a big difference to your headspace. Here are some ideas for easy to manage outfits on your WFH days.
Relaxed Fit Collared Shirts
Nothing makes you look instantly feel professional than a collared shirt. Whether that online meeting is happening or not, they don't call us "white collar" for nothing. There are many relaxed fit styles that are super comfy to wear around the home all day. It doesn't necessarily need to be tucked in either.
Polo Shirts
A quality cotton t-shirt with a collar. As far as work from home appropriate attire goes, this needs no explanation. Polo shirts will never go out of style.
Comfortable Blouses
For work, blouses are always a girls best friend. They're easy care, usually iron free, feminine, and are more than suitable in and out of the office.
Uniform Work Shirts
If you wear a uniform to work, then it's a no brainer. Just don your uniform work shirt or top at the home work desk for that next online meeting. Your WFH style will always be on point if it's in line with the company brand. Custom work uniforms are a great way to tackle this stop/start WFH life. Companies can have WFH suitable custom uniform shirts, custom polo shirts and uniform blouses. 
The Rest
The bottoms. Well, you need to stay comfy. While we would suggest you get out of your PJ's, we are not opposed to wearing your best pair of trackies. As well, a shower and your hair done as you normally would for work will give you that boost you need to get moving to your laptop every day.
Professional On-Site Attire
Referring to the outfits you need for your travels to the workplace. When they snap us out of lockdown and back into reality be sure your outfits are all washed, ironed and ready to wear in your wardrobe. These lock downs start and finish so quickly we need to be prepared for both worlds.
We hope these tips help you WFH more effectively and make you feel good about the process each day. Let's embrace our current times and be ready for whatever.