Corporate Uniforms these days are no longer just a uniform.  The game has shifted and companies are investing in their team ensuring that they represent the brand.  It's not always a structured uniform that's put in place, it's sometimes about having a clear corporate dress policy and ensuring staff is on point every day.  Accessories are being used to enhance the corporate dress code and are a great way to add some subtle branding.  We explore six ways accessories can enhance your brand.
Wrap it up – Scarves
A corporate scarf can be a great way to add some flair to a uniform. It can brighten up a neutral colour palette and create an overall sense of professionalism and elegance. Perhaps the best known uniform scarves are those of air-hostesses. These silk neck scarves have become iconic in that profession but they aren't the only way to wear a scarf. For example, a nice wool weave scarf is an excellent addition to any winter uniform and is perfect for both men and women.
All Things Ties
Custom ties are also a great option for accessorising a men's classic shirt as well as putting your brand in front of your customer's face in a decorative manner. Branded colours, logos and patterns can all be incorporated into a customised tie.  Work with a graphic designer to incorporate the same design into your tie and scarf to create a seamless look for men and women.
Clip it Down
Tie-pins speak of class and dignity. Imagine the impact of a beautifully engraved tie-pin complete with a logo. This corporate accessory can really add some interest to a uniform. Silver, gold or bronze – any colour looks good against a great tie.  You can look at matching the tie pin with custom cufflinks too.

Think Outside the Square
This accessory is one for the more formal offices. Law firms, accounting offices or high-end retailers look perfect with a branded pocket square. It adds a touch of uniform while remaining subtle. Making your uniform look the best it can sometimes means thinking outside of the square (or inside of the square in this case!).
Custom Cufflinks
Your logo is great – it's eye catching and a great marketing tool. So, why not use it more? Making branded cufflinks is a subtle yet bold way of customising your uniform. Our top tip: personalised and branded cufflinks make a great corporate gift!
The Finishing Touch – A Belt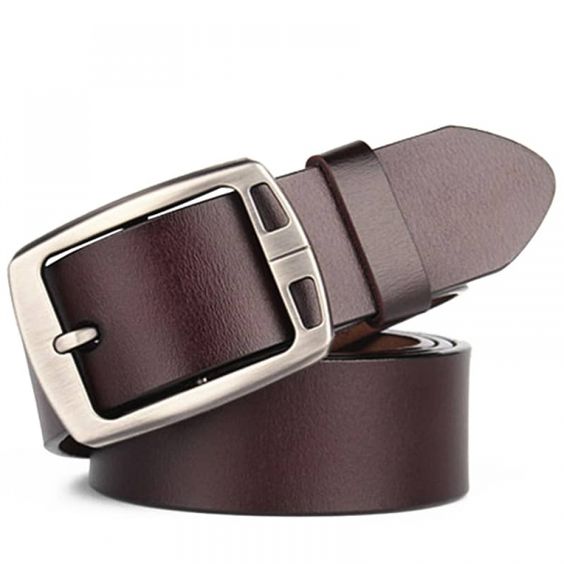 Engraved belt buckles can be an innovative way of tying together a uniform's look. Waist belts for women work well over the top of dresses and belts are clearly an essential for most men's and women's workwear.  For a classic look opt for a black or brown leather strap.  For something a bit more funky work with your colours to create a thin belt for women with a pop of colour such as red or yellow.
Uniforms can be customised in so many ways. From customised cufflinks to branded scarfs and ties – the options are endless. Set your uniform apart today, choose to customise!