Here comes the sun. Finally! This year felt like the longest wait for summer with a year of wild weather and more world news that continues to change our history for the worse. It's time for a change of pace.  What better way to brighten things up than a change of scenery?
When the weather changes, what we wear is a priority. We want to help you create your summer capsule wardrobe because that's what we do best. So, let's keep it stylishly simple.  Check out what's new at The Uniform Edit.
The Traveller Range
While the world is bustling again and everyone is open for business, there is a new kind of office. The hybrid one. One that's on-site half of the week and the other at home. Working from home still means meetings online or traveling back and forth.
With this modern-day work life has been a shift in corporate wear. It's safe to say everybody loves this kind of new hybrid work wardrobe. The new Traveller range has been designed for this purpose. These chinos are a step up from the common casual chino.
Vienna, Saville, and Mali Blouses
While a change of scenery might be on the cards for you this Christmas, some of us are only dreaming of visiting these European destinations anytime soon. But staying local means you get to enjoy the summertime season!
You can always pop on our new layered blouses that have just dropped – The Vienna and The Seville.  We also have Mail – a new easy-fit style suitable for maternity.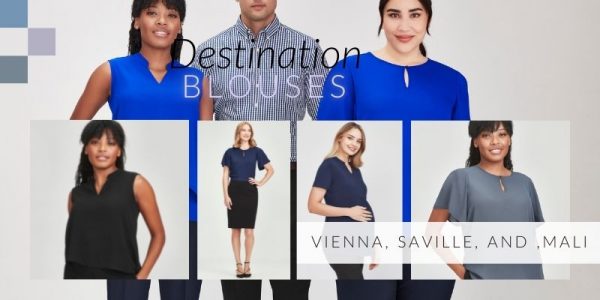 The Lightweight Knits
When it comes to the office, a cardi is always required with the way Aussies love to blast the AC. Our new lightweight Sofia and Osaka will protect you from your Eskimo co-workers while still elevating your style.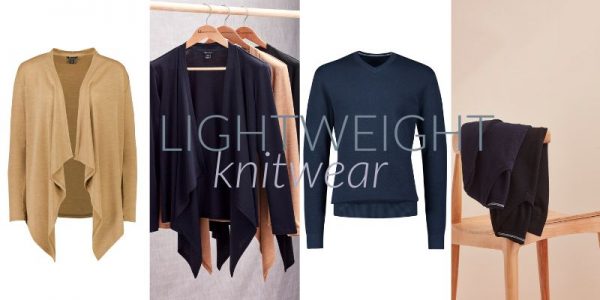 Check out how you can mix and match the Traveller range with the above. Add in some staple shirts or polos and you've got your summer capsule wardrobe sorted. If you would like us to help you put your team's summer capsule wardrobe together please contact us.