Our favourite time of the year has finally arrived! As the coldness of winter 2020 is fading and colours of spring are starting to bloom, it's nice to see that we are coming out on the other side of the most life-changing year of the century. As the quote goes, "In difficult times, fashion is always outrageous!" While we don't encourage outrageous fashion in the workplace, we do support more colour in your corporate costume – or your uniform style.
We are launching our new range of uniform blouse colours to inject some colour into your work life! The structured corporate fashion styles for women tend to be less favoured as ladies feel less of a need to prove their power in a corporate suit. The more refined, softer cuts are now acceptable in even the most strict of corporate environments. As the weather warms up, a corporate blouse is the perfect uniform top to replace that long sleeve button-up shirt.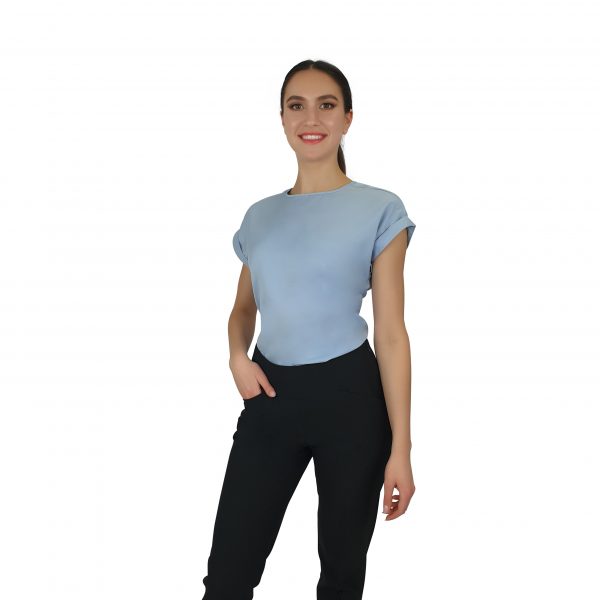 At the Uniform Edit, our custom blouse range has always been a hit. The way a soft blouse falls nicely on a woman's shoulders and chest feels feminine and pretty. Since they have proved so popular, we decided to revive them – now with more superior fabrics and so many more colours! Choosing your uniform blouse is now like ordering your favourite gelato at the Messina.
Corporate fashion dress codes are now allowing much more graceful vibes in. Thinkflared or pleated skirts, shirt dresses, flowy tops, frills and floral patterns. If you want stylish corporate uniforms for your team then read more about our custom uniform blouse program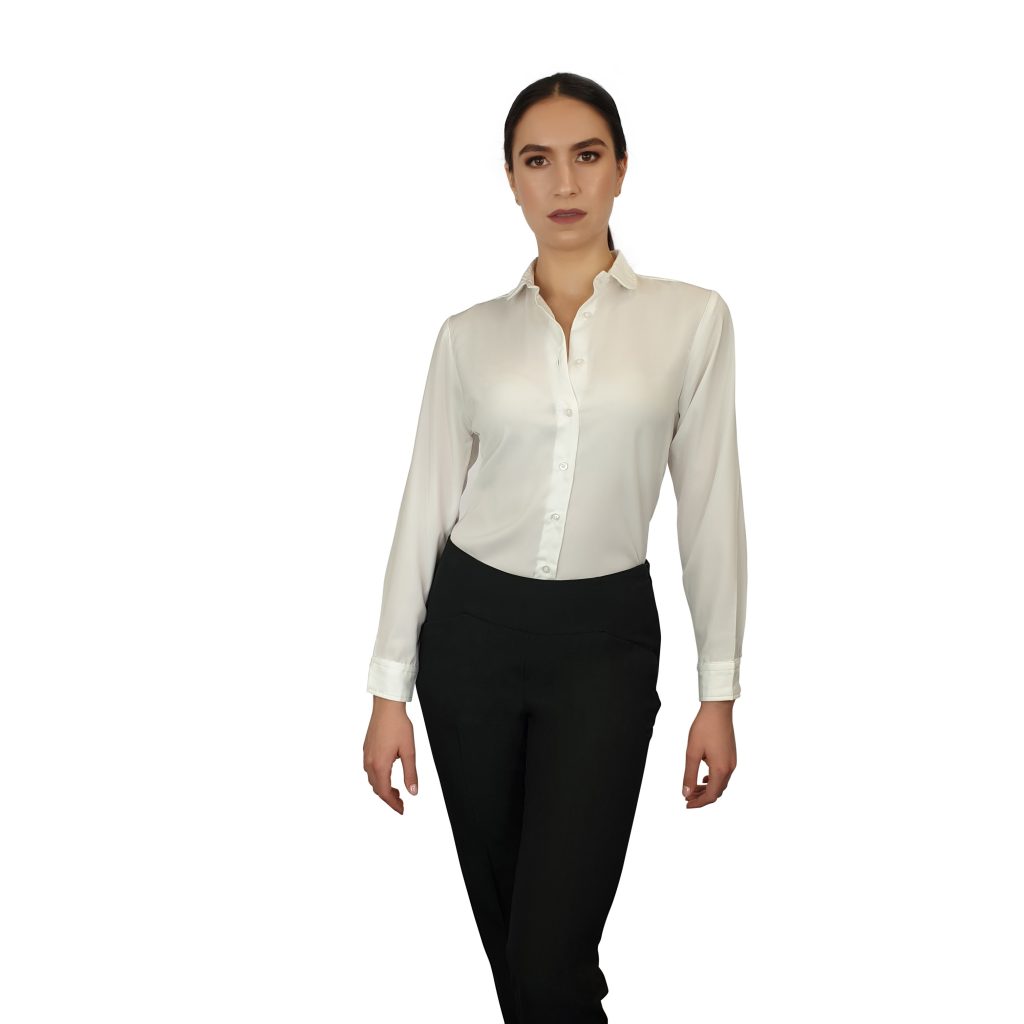 Our previous custom blouses were in a light chiffon-like fabric. Now we have an improved polyester textile with a more lustrous feel that's slightly heavier which falls nicely on the female form. And the colours are just divine! The softness of a corporate blouse still compliments the sharpness of a suit or worn alone with a pencil skirt or tailored pants is perfection.
Our custom blouses come in a range of styles and are available in a fabulous selection of colours. Here's how it works.
Choose your style:
Buttons
Start with either a full button-up blouse or half button concealed placket. See the difference in image (left).
Collar
Choose your collar – regular or mandarin. Our new style corporate blouse also features a new style regular collar, with slightly rounded edges giving it a more delicate blouse look and less like a traditional collared shirt.
Sleeve Length
Long, three-quarter or short sleeve. The long sleeve is the classiest, while the three-quarter extremely practical, and the short sleeve is a great summer blouse. There is also the round neck style blouse which has no collar and the shortest sleeve with a thin flipped back cuff (pictured earlier at the start) Simple, cool corporate fashion, and versatile to match with almost anything.
Choose your colour:
This is the fun part! The collection of colours is impressive. It can also be quite hard to choose since they are all so pleasing on the eye! While many companies prefer you stick to the classic – black, navy or white, the other colours are hard to resist and we can still make them work into your uniform by adding branding colours to the trims or in the logo.
Some of the best shades include emerald green, hot pink, blush, baby blue, royal blue, fire engine red, violet and lemon creme. The old classic tones in black, navy, charcoal and white now look better than ever with their soft lustrous finish and sheen in the new improved fabric.
Add a contrast (optional):
Get your corporate fashion designer hat on by adding a contrast colour to your blouse. A contrast on the cuff ends or trim of the mandarin collar adds more dimension and is a great way to highlight the company's branding hues.
Finish with your logo (optional):
Usually, on the left-hand breast, a small logo embroidered into the blouse looks highly professional and sleek. Another ideal logo placement is on the upper back of the shirt under the back of your collar.
The Uniform Edit's custom blouse program is one of the best in the uniform industry. It's easily the most fuss-free female uniform top. Contact us to order your free hard copy catalogue and book of blouse fabric samples to start designing your stylish corporate uniforms with us.