Our chinos are one product which constantly rush off the shelves. The corporate fashion world is changing – once upon a time a suit was the only option for most offices. Now, many workers are opting for more casual looks. That is where the chino comes in. It is the perfect pair of trousers to balance smart and casual. It is tailored enough for the office but comfortable enough for everyday wear. Think of them as somewhere in-between tailored trousers and jeans. Chinos are a great choice for both men and women. It is no wonder they are a popular product, but are they right for your uniform? 
 
Smart Casual Is 
The
 New Corporate
Chinos are best suited to corporate uniforms which are smart-casual, rather than a more traditional and formal look. The great thing about chinos is their flexibility of style. Men and women can pair them with a collared shirt and a blazer for an office-ready look. They look excellent with dress shoes, heels or flats. Rolling up the ankles slightly gives a modern twist. 
Our Chino Choices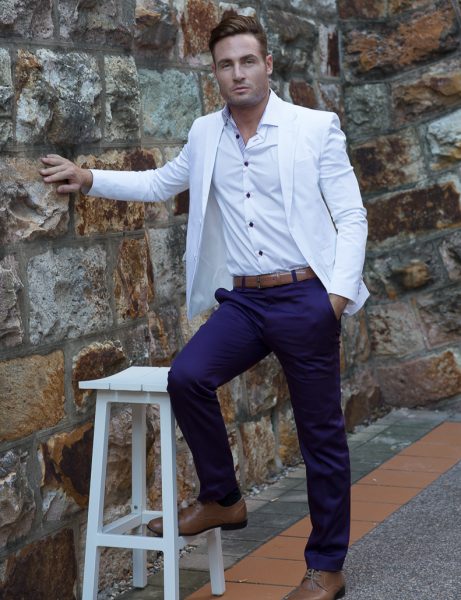 Our most popular colours of chino are sand, navy and black but we also offer a range of more colourful options. Magenta, purple and red are bolder choices which make great centrepieces of uniform. A coloured pair of chinos is a smart way to stand out from the bulk-bought uniform crowd and ensure your brand is remembered. However, if you're not quite ready to take the dive into bright trousers, you can add a coloured trim, contrast stripe or belt-loops. Because The Uniform Edit creates completely customised uniforms, there are no limits to the possibilities.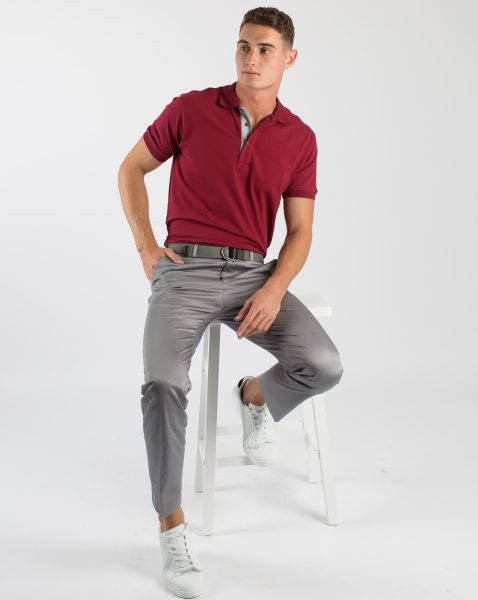 Chinos are one of the prime uniform choices for hospitality and retail uniforms because they are far more practical than suit trousers. They are easy to move in and more breathable, making them an advantageous choice for any business where employees have some level of physical labour. They are easy to care for too – no need to dry clean! Whether you are looking to add a touch of contemporary casual style to a more traditional uniform or you need a comfortable trouser for your employees, chinos are a good option. Imagine pairing this great pair of navy men's chinos with a blazer and corporate shirt. An easy to implement uniform which is sure to look great on the whole team. 
The Ultimate Corporate Comfort
Our chinos are all made with stretch cotton for extra levels of comfort. They are a modern style cut, slim at the leg to flatter every employee. Chinos have risen in popularity so much in recent years. Once, they would never have been seen in the office but now they are part of many uniforms, across various industries. Don't be left behind on this trend, get on board and embrace the comfort and style of chinos! 
Check out our chinos