If you haven't already heard of Loud Shirt Day, it's an incredible fundraising concept to support deaf children. The concept of LOUD Shirt Day is simple:  Get LOUD for deaf kids. Colours speak louder than words, so what better way to do this than with a loud shirt! The best part is, you can express your loud style on the day! Whether it's at work or at an event, dress up themes are fun! This year it was held October 19 and what a colourful day it was!
Unfortunately we couldn't hold our own event because we were attending another one, but that didn't stop us getting loud to raise some much needed funds for the children and make our donation! Check out our custom designed shirts by of course US! We rocked them to one of Business Chicks biggest events to help spread the word to the masses there. Our tribe definitely stood out from the crowd!
The organisation behind Loud Shirt Day is Hear and Say – one of the leading Auditory-Verbal and cochlear implant centres in the world, teaching children who are deaf to hear, listen and speak for over 25 years. Their story is rather impressive and they have changed many lives of young children with hearing disabilities and their families.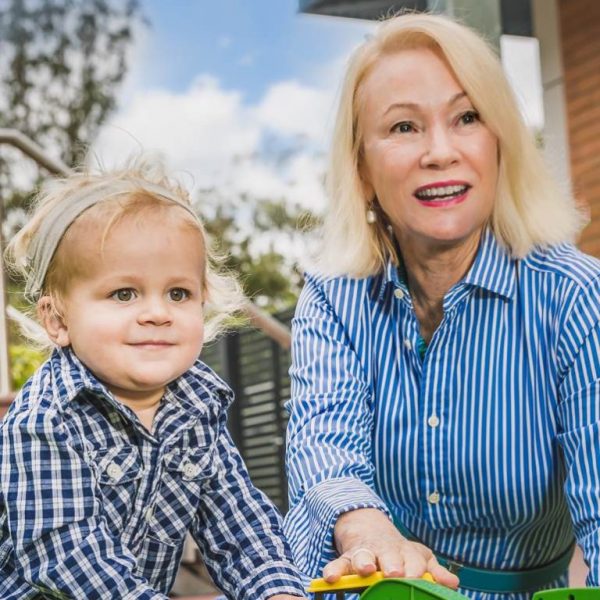 Founded by Brisbane Speech Pathologist Dr Dimity Dornan AO, Hear and Say's name was chosen toemphasise that children living with hearing loss can learn to listen and speak. Their blue butterfly logo is a symbol of the deafness our children overcome, as butterflies can't hear. Did you know that?
We were lucky enough to able to design their custom loud shirts this year! Check out Hear And Say's CEO Chris McCarthy with Wally Lewis! They were very happy with the way we managed to nicely incorporate their branding into a great looking loud shirt design.
Hear and Say via a Telepractice Program serves rural, remote and international children and families, working with more than 900 children enrolled in their targeted Early Intervention Program, providing specialist support through their Cochlear Implant Program, and delivering their school hearing screening Program, Hear to Learn, to more than 10,000 school students each year.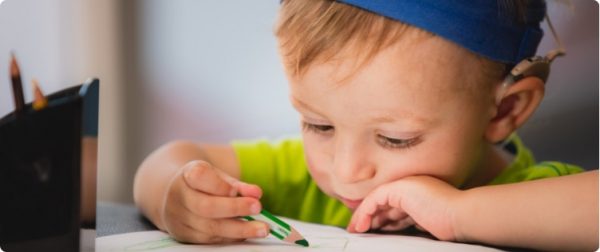 So how do you get involved? Well you don't need to wait for the next Loud Shirt day to help. You can make a donation at any time at https://www.hearandsay.com.au/make-a-donation/ You can also help encourage your workplace make the decision to get involved next time. It's a great way to spread the word that children with hearing loss can learn to listen and speak with Hear and Say's support. GET LOUD at a morning tea, host a showy sausage sizzle or have a wacky staff meeting – get involved any way you like, just don't forget your PIZZAZZ!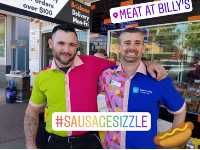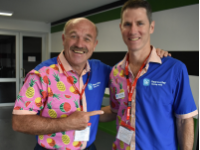 If you plan ahead you could get your own loud shirt designed shirts branded for your team! Contact us to find out more. GET LOUD to support deaf children any time any way – you choose.