Let's chat about something that's essential for a professional look – women's business shirts. Whether you're the boss, a multitasker, or the creative mind behind the scenes, your work attire matters.
We're talking about corporate clothing that feels like a second skin, whether it's a smart shirt, a versatile skirt, or a trendy corporate tee. It's like getting a style upgrade while still rocking that professional look.
Let's talk through our choices. Gone are the days of everyone looking the same. The beauty of Australian corporate fashion lies in the variety of options available. From timeless white shirts that never go out of style, to skirts that combine fashion with comfort, you've got a palette of options to express your unique style.
For the sake of this blog, let's stick to the main theme – we're uncovering the world of women's business shirts – the perfect balance of style and professionalism
Classic Style, Effortless Elegance
This means stepping into a meeting room, feeling confident in your tailored business shirt. It's more than just clothing; it's a statement. Each shirt needs to play careful attention to the style and fit for the right touch of sophistication.
The women's business shirts we offer are a fusion of timeless design and contemporary flair. Whether you opt for the purity of classic whites with a twist or the understated charm of soft pastels, our diverse palette of colors caters to every occasion and preference.
Various Styles, Perfect Fit
Business shirts aren't just ordinary tops. They come in different styles, like button-down and French cuffs, collarless, open collared, you name it. And if you need something that works from day to night, you can opt for roll-tab sleeves and relaxed fits to give you that flexibility. It's all about finding a style that matches your busy day. These designs aren't just about aesthetics; they're about practicality. We believe your wardrobe should effortlessly adapt to your lifestyle, enhancing your comfort throughout the day.
Australian Flair
We're all about embracing Australian fashion. Think breezy fabrics, cotton that keeps you cool during meetings, or materials that stay wrinkle-free (without the sweat factor) Australian women's business shirts are all about feeling comfortable and empowered, just like our Aussie spirit.
Time for Skirts
Uniform skirts are more than an addition; they're the finishing touch to a complete ensemble and paired with a well-tailored shirt is such a classic, timeless look they tie together the elements of your outfit, creating a cohesive and harmonious look. When paired with your business shirt, you're presenting a united front that's both stylish and impactful.
Uniform skirts come in a variety of styles, each designed to complement your business shirt effortlessly. The A-line wonders provide a timeless silhouette that flatters all body types. On the other hand, the sleek pencil skirts exude confidence and elegance, enhancing your stature and commanding attention. The beauty lies in the choices you have, allowing you to switch between looks that resonate with your brand and business occasion.
BrandingCasual Chic: Corporate T-shirts
If in some instances the shirt is to formal and you need to dial it down, let's opt for a well made corporate T-shirt. These aren't your everyday tees; they're designed for comfort and style. It's a confident move that combines the casual with the extraordinary.
Corporate T-shirts redefine comfort. These aren't the ordinary tees you throw on for a lazy Sunday at home. They're well designed and shaped to give you that comfortable, relaxed feeling while exuding professionalism.
A versatile garment that adapts to your dynamic work life. Pair it with trousers or a skirt for a polished appearance, or layer it under a blazer for a touch of sophistication. The possibilities are as diverse as your daily responsibilities.  And then when you add your corporate logo, you take the t-shirt up another notch of professionalism
Elevate Your Wardrobe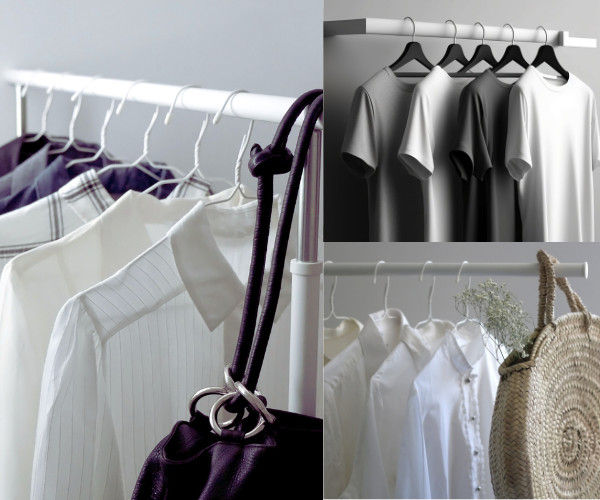 Whether you're entering the boardroom, chasing deadlines, or taking a break, your wardrobe matters. Australian elegance isn't just a fancy term; it's a commitment to presenting yourself with poise and flair.
The Uniform Edit understands that, and that's why our range of women's corporate clothing isn't just about outfits – it's about embracing a lifestyle. We believe that your clothing should empower you to express your individuality, and that's precisely what our carefully curated collection offers.
The Uniform Edit understands that your clothing is an extension of your corporate identity. Our commitment is reflected in every stitch, every design, and every fabric choice. We offer more than just outfits; we offer a holistic approach to dressing that's tailored to the modern professional, all whilst working in with your corporate branding
In a world where confidence is key and being yourself matters, women's business shirts, skirts, and corporate T-shirts let you express your unique story. So, step into the world of Australian elegance and conquer your workday with a wardrobe that speaks for you.