Whatever we can do to make life easier, we try to do it. Right?  
We love capsule wardrobes at The Uniform Edit. A capsule wardrobe could be interpreted as a uniform or simply your own personal signature style. It's intelligent styling and a much more economical way of organising your wardrobe. 
With so many more pieces to consider in the cold, designing your own winter capsule wardrobe will also save you a lot of time each morning.  Below are our top picks for the season to help you easily create a few winter outfit formulas. 
The Classic Shirt
Every professional wardrobe needs a classic shirt. Not just any. One you're comfortable with wearing on the regular. Stick to natural fibers or at least cotton blends for comfort. The best way to find your best shirt is by going custom. We've been refining the art of shirting for almost two decades. You can choose your fabric.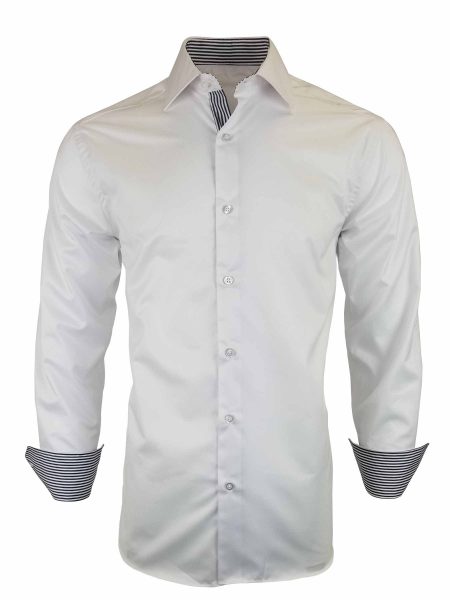 Throw in a contrasting fabric in the button placket, collar and cuff. Add, a pocket or two, and even roll up tabs to your sleeves. Keep it classic or add some modern features if you must. The range of custom shirting options can now be purchased online here. 
Layer under your pullover knit, and top with your corporate jacket or coat. If it's a classic white, black or blue, you can rock your favourite collared shirt every day of the week, matching with the rest of your wardrobe to change up the look.   
A Quality Polo Shirt or Tee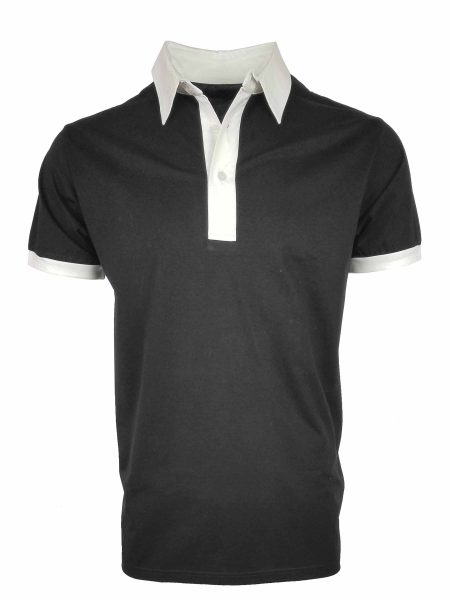 If you're wanting the best polo shirts for your team then go for our custom polo range. Similar to our famous custom shirting, it's a one of a kind polo shirt program in Australia. We can do the same for polos. With endless combinations of colours and contrasting styles, you can create any look to compliment your brand. Choose from our smooth mercerised cotton or traditional pique cotton.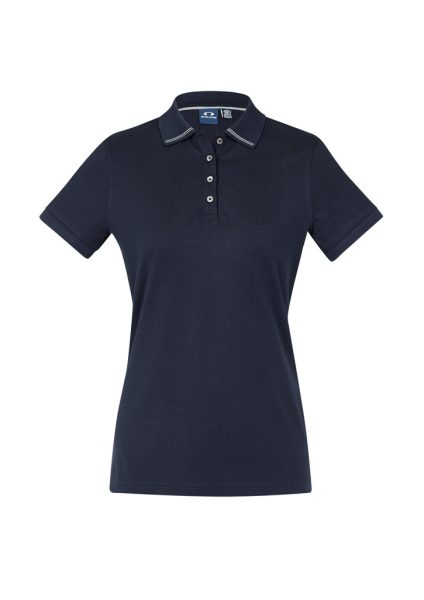 Need some polo shirts just for yourself? Head to our ready to wear polo shirts online to find a style to suit you. Go for a preppy Cambridge look, modern bamboo cotton style, or edgy slim fit with contrasting design. Wear with your best pair of chinos pants, jeans or even suit trousers, to go with your best blazer. 
If you're not into collars and can get away with it in your workplace, then make sure your t-shirt style is quality. Shop our range of quality AS Colour Tees. 
Knits
Whether you want 100% Merino wool or a more easy-care affordable blend, we've got you covered with best knit looks. Every winter wardrobe needs a pullover, cardigan and/or classic V-neck vest. It looks smart and completes your winter look as it smooths out your shirt sitting neatly under your coat. Blend in with classic colours or pop in red, royal or French blue. Check out our winter wardrobe essentials knitwear here. 
Blazer
No work capsule wardrobe is complete without a blazer. If you're not into matching suits, get a classic modern blazer you can style with anything. Dress it up with trousers or keep it social in a pair of jeans or chinos.  
Our favourite is the Arden linen look blazer. If you're looking for the team, why not try our custom cotton jackets made from a lustrous sateen weave cotton. The collection of colours available is impressive. 
Wool Blend Suit
Whatever your corporate suit style is, we should have it. Our ready to wear suiting collections include Siena, Cool Stretch Plain, Comfort Wool Stretch, Rococo and Soft Knit Suiting. 
The different trouser fits, skirt fits and jacket styles can be purchased in each range. On strictly corporate days, its cool enough to keep your suit jacket on all day long. Layer with your knit underneath on those extra cold days and wear your outwear coat for the commute to and from work. 
Outerwear
The finishing touch to your winter look. Also, the most essential when conquering the cold. Go with classic Hollywood-style coats like our Lined Car Coat, Rococo Coat, or the Celeste. If you prefer to brave the weather in true comfort then you've got SO much selection in our softshell and puffer styles. If done right, puffer and soft-shell jackets and vests can be worn well over your business shirts and polos. Check out the looks here. 
Now Mix it Up
If you get just one of each listed above you should be able create four to six corporate outfit formulas to have ready to wear each day. Mix it up with other items you already have, and add personality with accessories. Change it up each week with your different shoes, belts, scarves, jewellery, hosiery and even hats!  Make mornings easy by organising your accessories in an easy to manage manner.  
Your winter capsule wardrobe is worth the work so you can simplify your life and make mornings easy again. The solution to stress free style every day of the week. 
Contact us so we can help you create your team's work outfits for winter, or simply shop online with us. 
Buy online, or if you need over 20 units for the team then contact us for the full uniform service.