Ever found yourself lost in a sea of boring, cookie-cutter business attire? Are you looking to enhance your brand identity? If yes, then why limit yourself to pre-designed options when you can have complete control over your polo shirt design?
Customization allows you to get creative and craft unique polos that truly represent your brand. Imagine having a solid color polo with contrasting fabric trim on the collar and cuffs, perfectly aligned with your branding colors. It's a fantastic way to add personality and make a statement.
Let's dive into the seven reasons we believe custom polo shirts are essential for branding your business.
Stand Out and Leave a Lasting Impression
In a world saturated with businesses seeking attention, it's crucial to find ways to stand out. Custom polo shirts offer a golden opportunity to make a bold statement and differentiate yourself from your competitors. By investing in a unique design, you show the world that your business is distinct, innovative, and worthy of attention.
With custom polo shirts, you have the opportunity to stand out. Say goodbye to generic designs and embrace a unique look that perfectly represents your brand. By creating a custom polo, you can ensure that your team's apparel leaves a lasting impression on clients and customers.
Colors that Match Your Branding
Branding is all about consistency, and color plays a vital role in creating a recognizable brand identity. With custom polo shirts, you have the freedom to choose colors that perfectly align with your brand's palette. Whether it's a calming blue or an energetic red, your team can proudly wear polo shirts that reflect your brand's personality and create a cohesive visual identity.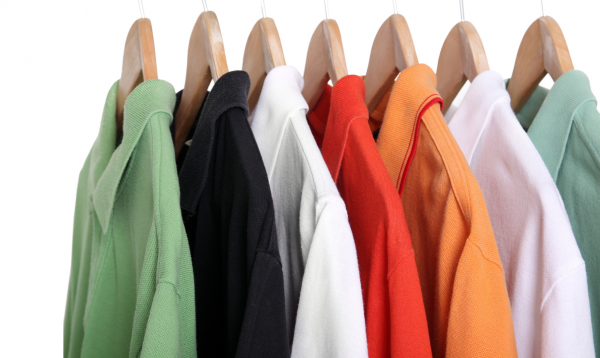 One size does not fit all when it comes to branding. With custom polo shirts, you have the freedom to choose colors that perfectly match your branding. Whether you want to align with your existing color palette or make a bold statement with contrasting shades, the choice is yours. Your custom polo shirts become an extension of your brand's identity.
Create Funky Polos with Contrast Trims
Who said polos have to be boring? Break free from the average look and quality and let your brand's creativity soar.
Why settle for a plain polo when you can add a touch of flair? Customization allows you to create funky polos by incorporating contrast fabric trims on the collar and cuffs, picking up your branding colors, and adding that extra "wow" factor. This creative approach allows you to pick up your branding colors and make a unique statement. Stand out and showcase your brand's personality with these eye-catching details.
Choose Your Preferred Style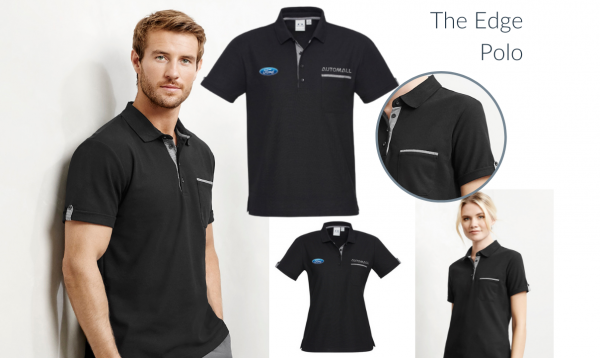 No two businesses are alike, so why settle for a one-style-fits-all approach? Gone are the days of being limited to a single style option. With custom polo shirts, you have the flexibility to choose the style that best suits your brand and team. Whether it's a classic button-up design, a contemporary zip style, or any other variation, you can select the perfect style to reflect your brand's image and meet your team's needs.
Add Your Logo and Promote Your Brand
Branding is about making your mark it's about visibility, and custom polo shirts provide the ideal canvas for promoting your brand. By adding your logo to the polo shirts, you create a walking advertisement for your business. Every time your team members wear their custom polo shirts, they become ambassadors for your brand, increasing brand recognition and creating a professional impression.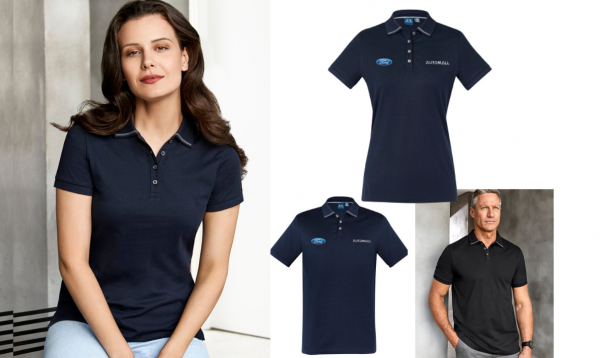 Invest in Quality and Durability
When it comes to custom polo shirts, quality is the name of the game. When you choose custom polo shirts, you have the opportunity to invest in better quality fabric making it durable.
Unlike stock products that may have generic fabrics and finishes, and polyester fabrics that are low quality, custom polos allow you to select higher-quality materials and finer finishes. This investment ensures that your polo shirts not only look great but also maintain their quality and represent your brand in the best possible way.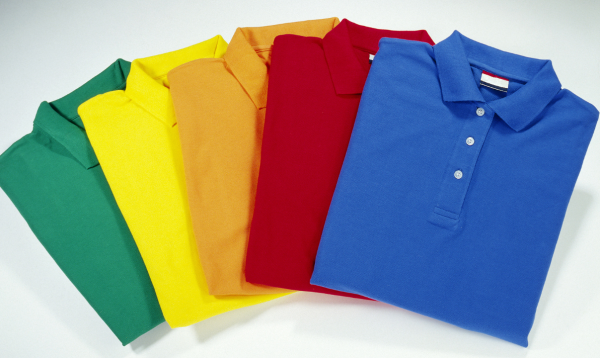 The Uniform Edit Partnering to Create a Unique Brand Look
We don't just offer products; we offer a partner in unleashing your brand's true power. We understand that your brand is as unique as you are, and that's why we work tirelessly to create custom polo shirts that perfectly align with your vision.
Our website is your secret headquarters, where you can explore our range of custom polo products and compare them to stock options. See for yourself the difference between blending in and standing out. We're here to help you design a look that captures the essence of your brand and sets you apart from the competition.
At The Uniform Edit, we understand the importance of designing custom polo shirts that work seamlessly with your brand. We take pride in collaborating with our clients to create a polo look that is unique to their business. Experience the power of personalized branding and create a lasting impact with The Uniform Edit.
Custom polo shirts are essential for branding your business in Australia. They provide you with the opportunity to stand out, align with your brand's colors, and choose a style that reflects your brand's image. Adding your logo and investing in quality further strengthens your brand identity.
At The Uniform Edit, we specialize in creating custom polo shirts that work with your brand, designing something unique to you. Elevate your branding efforts and make a lasting impression.