Do you consider the timeless polo shirt boring or a fashion staple genius?
At the Uniform Edit, we believe it all depends on how you wear it! The polo shirt is commonly associated with being simply a uniform piece, but it is also regarded as a timeless fashion statement in sportswear and the social scene.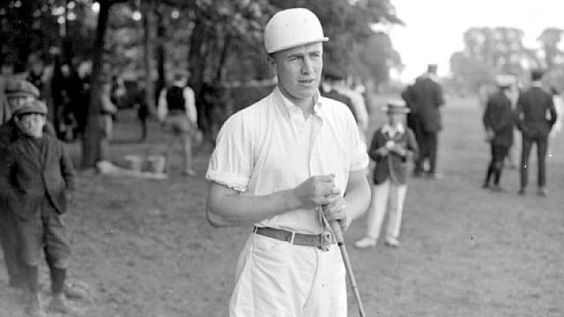 The story of the polo shirt is impressive. Its discovery was in need of a practical shirt to wear when playing polo. Back in the 1800s, players always wore long sleeve button up shirts in this elitist sport. But the heat and restriction of movement required shorter sleeves, so they simply cut them off and added buttons to keep the collars blowing in the wind (button-down collar). The rest is history!
If the polo shirt is stylish off-duty, then why can't it be just as fashionable at work? The work polo shirt is pretty much the same as a designer polo, the only difference is it has your own logo or corporate branding colours. Here's why you should include corporate custom polo shirts in your work wardrobe: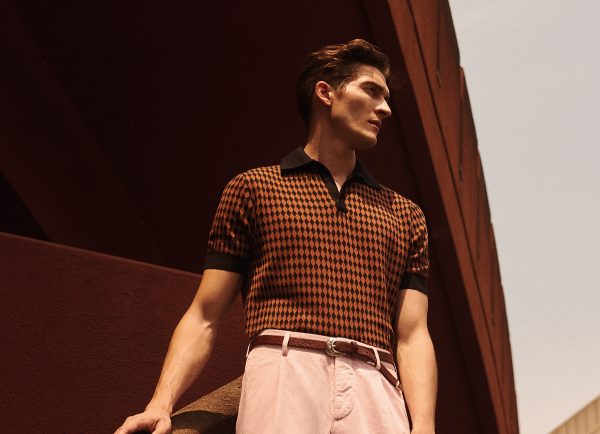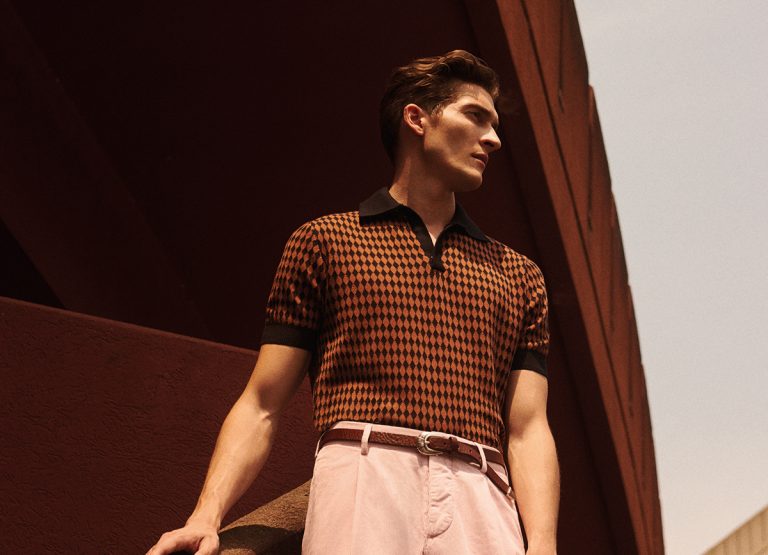 Always Trending
The practical polo shirt has continued to make a come-back since the first iconic fashion in 1972 by Ralph Lauren Polo, proving it's reliability as a "go-to" shirt for both work and play. The modern polo shirt is offered in various styles from many reputable brands, and always in a selection of colours. The polo shirt is all about colour! Its classic timeless style reminds us of preppy or upper-class vibes. Now infused with new modern fits and bolder colours, our custom polo shirt program allows you to create your perfect colour contrast combos to highlight your brand. We offer the traditional pique cotton or luxurious finished mercerised cotton.
Corporate Women's Polo Shirts Style Has Evolved
The polo shirt wasn't always fashionable for women. It was usually seen in a sporty sense on the female form, but over the decades has been reinvented on the runway to add much more femininity and flair. While we usually visualise a women's polo casual work shirt style with a pair of jeans, women's polo shirts in Australia look even more stylish in a corporate setting. Team a pretty colour polo shirt with a pencil skirt, or a bold polo with a pleated midi skirt. How about all black with a pair of slim fit chino pants. As you can see, corporate women's polo shirts can be casual and elegant at the same time. All of our corporate men's polo shirts are available in women's fits.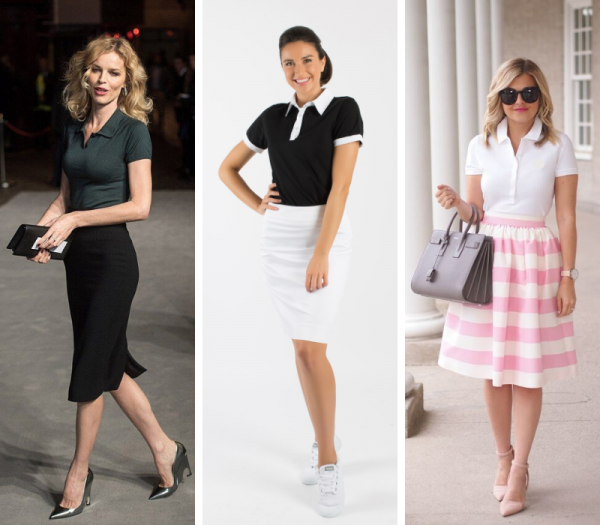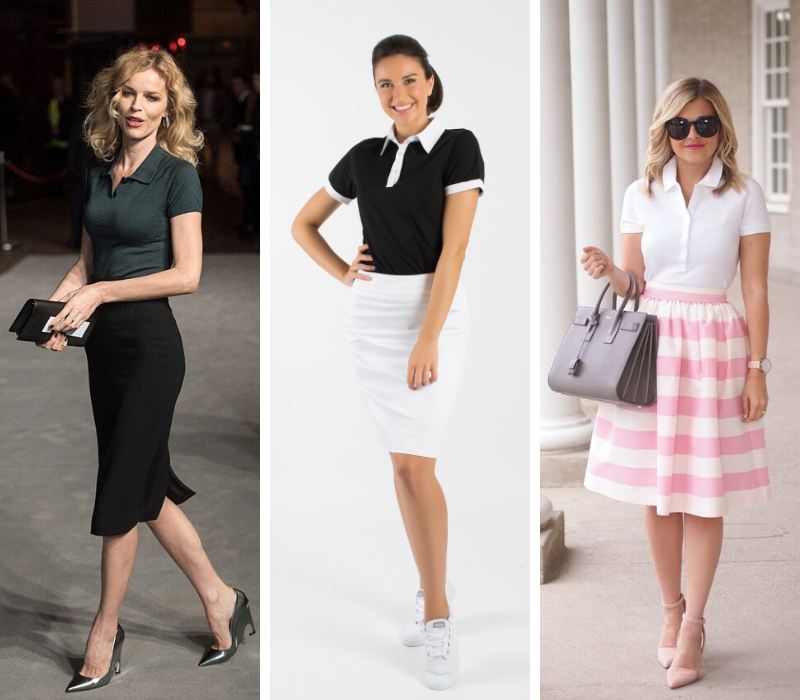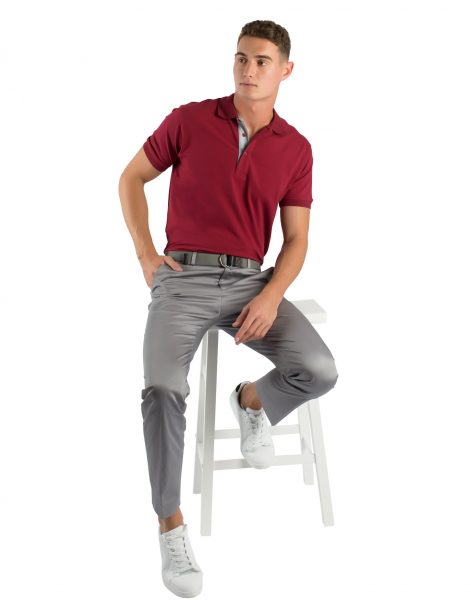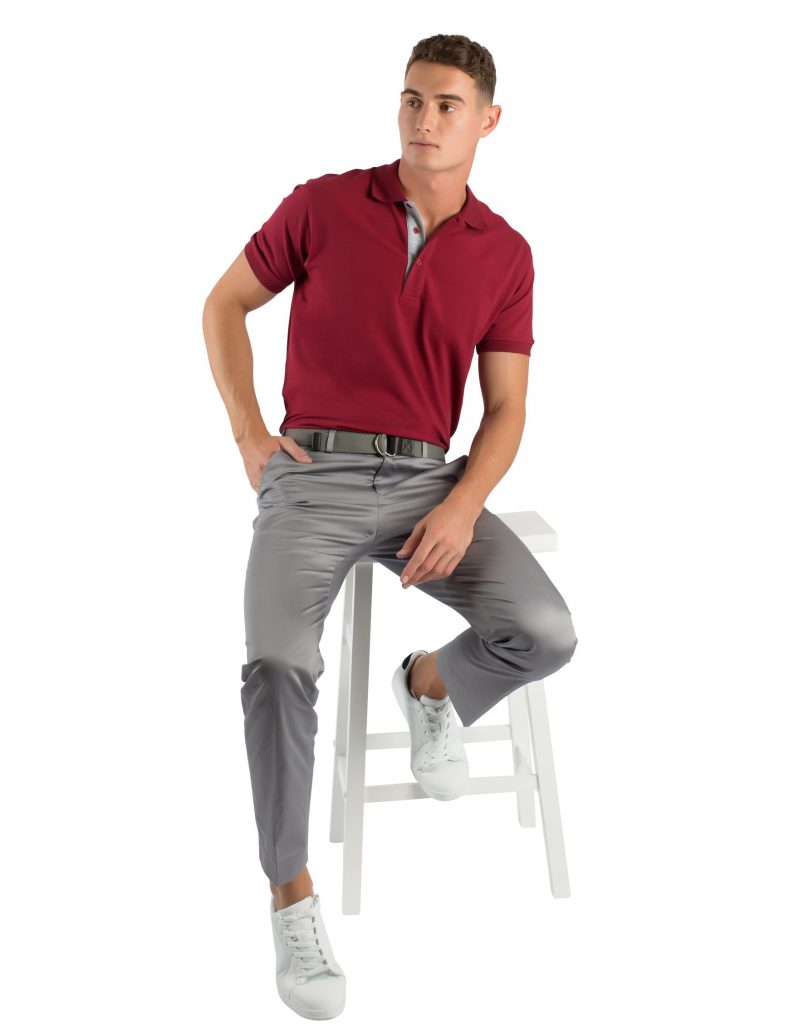 Comfort Creates Productivity
It's no news that a uniform facilitates productivity in the workplace. Uniforms maintain professional dressing standards and allow better feedback from customers, lifting employee confidence. Mornings are easier getting ready for work, inducing a "work" frame of mind once dressed in their favourite work polo shirt. Uniforms also create a sense of equality and belonging by wearing a similar style representing the company brand. The Uniform Edit also has
a new extended range of off the rack work polo shirts from a number of reputable uniform brands. There are many different styles, making it easy to find the perfect corporate polo shirts for your team.
.
Reasonably Priced
Work polo shirts in Australia are all highly affordable. Uniform polo shirts are reasonably priced, even in our custom range. If your company uniform budget isn't as generous as you'd like it to be then having a stylish polo is a great way to include branding in your work style. If you are looking to update your wardrobe, adding a corporate polo shirt into your existing uniform wardrobe is a perfect way to inject a social workplace style into your branded look.
Some images from other sources including:  bloglovin.com , therake.com/stories/style/doppiaa-brings-their-a-game/ ,  https://www.ralphlauren.ch/