As we step away from the holidays into work mode, we love to start the new year with a fresh vibe. A new attitude, new direction, and a new wardrobe.  
We want to make shopping for your Monday to Friday wardrobe simple. Shopping for a corporate wardrobe doesn't have to be (and shouldn't be!) a mission! Even if your workplace requires you to adhere to a dress code, what you wear is still a great opportunity to express your personal style. It is important to dedicate some time to curate what you wear, and if you really do want to rock your work wardrobe, we are here to tell you that you will have to spend some time shopping for the right fit. Finding the right work wardrobe shouldn't take too long, and once you crack the code to your personal work style, shopping will be a breeze for many wardrobe refreshes to come! 
  Shop Online!
Online retail is the way of the future and it saves so much time, effort, and often money when it comes to purchasing clothing. People are moving towards buying online more than ever. So, we are happily catering for this with our new store for you to buy your work clothes online. Whether you're shopping for the team or looking for work dresses online just for yourself. For the first time ever, The Uniform Edit online has no order minimums. Follow us and your other favourites on social media to stay up to date with the collections and any special offers. 
Find your Inspiration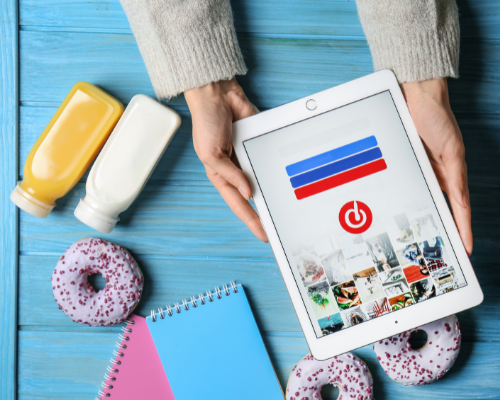 Before buying, we suggest you actually identify what your style is. Especially when shopping online – you won't really have the chance to try things on before buying. So, we love looking to Pinterest for inspiration on good work outfit pairings. Save your collections to albums so that you can identify trends in what you like and sort by business shirts, women's work wear tops, work skirts, trousers, corporate casual, accessories, and so on. Once you have your inspiration, you will know exactly the pieces you are looking for from online stores.  
Keep it Simple
The golden rule of online shopping is to keep it simple. Why? Well, you can't go wrong with a plain shirt, a simple pattern and a style that you know works for you. You will find that items returned from online orders are those elaborate and out-there pieces that end up at the back of your wardrobe, or back to the retailer. Shop for your basic pieces online – the things you know you can't go wrong with – and save the accessorising and more 'out there' pieces for buying in physical stores (or at least somewhere you can try first). This method is pretty much what inspired us at The Uniform Edit online; our pieces are simple and look good paired together or anything else you may have. And remember – plain does not equal boring. Simple is merely timeless styles that work in any season, climate and occasion, making them perfect for workdays.  
Remember where you got it!
Once you find a style you like from an online retailer… remember it! This is where time and money-saving come to the forefront. When it comes time to order more of what you know looks good and fits well, all you have to do is return to the online store you bought it from and order the exact same thing! It's as easy as that. Work clothes made simple, that's what we're all about. Also, at The Uniform Edit, we have a favourites feature so you can heart your best items to help you create a shortlist before you commit to buying.