The workwear shirt is the epitome of a practical outfit. Since trade industries must meet strict requirements, it is a non-negotiable for work. If that's the case, then why not give tradie staff the best in workwear money can buy? So, what makes up a great workwear uniform? One that's both comfortable and high quality. While workwear is not the most flattering of fashion, it is important it's fitted well for both safety and aesthetic purposes.
While The Uniform Edit is known more for our corporate custom uniform style, we have recently expanded our range to include the best in workwear including drill shirts, trousers and high-vis products. We stock some of the best brands including Syzmik, Winning Spirit and JB's Wear. The best workwear clothes solve problems, which is why we offer the most innovative workwear on the market for your team.
.
Here are some of the most popular and modern uniforms and workwear to be seen on-site:
Streetworx – Inspired by the street deigned to work
The most stylish range in workwear, designed to look as good as streetwear, while performing as good as workwear. Made from flexible lightweight fabrics for comfort and durability, its stylish enough to wear both on and off the worksite.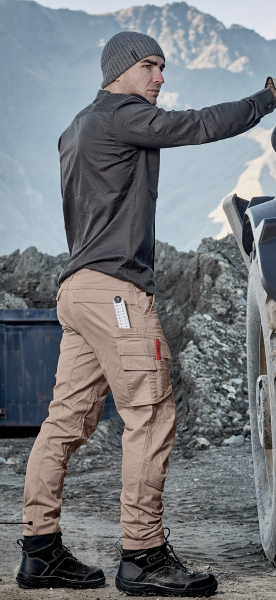 Stretch Workwear Shirts
Their stretch shirt is made from quality cotton with 2% spandex for increased freedom of movement. It's a modern slim fit in a lightweight fabric to keep you cool, featuring roll-up tab sleeves that is both practical and on-trend. It also has unique stretch pleating across the shoulder to provide movement and reinforcement for carrying items over the shoulder. Available in navy, khaki, charcoal, and black.
A straight fit cargo pant with modern and dynamic curved leg panels. The double knee layer fabric makes them one of the most durable pants. Features include a multitude of pockets – a mobile phone pocket, 2 multi-tool packets, 1 ruler pocket, 2 back hip flap pockets, and 2 side waist pockets.
High Visibility

When we think of workwear shirts, hi-vis first comes to mind. The old school traditional uniforms seen on any worksite. The
most critical piece when working around moving equipment or vehicles. The hi-vis uniforms and workwear we stock are much more advanced than the commonly uncomfortable vest seen at most roadworks. We stock quality workwear shirts that incorporate reflective high vis within the garment that uses a special technology to manage heat when working under hot weather conditions.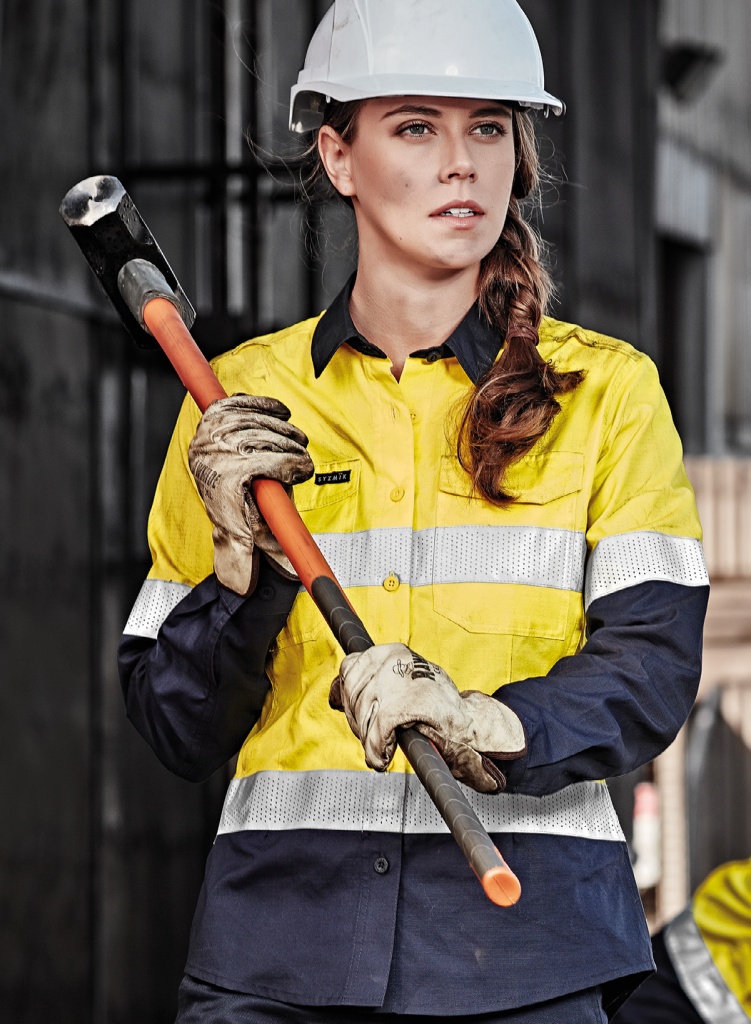 Our fave is the Rugged Cooling Taped Hi-Vis Spliced Shirt. The top shelf of high-vis workwear shirts. Made from 100% square weave cotton ripstop – 145 gsm with underarm, upper back, and back side-seams mesh venting using Syzmick's rugged cooling technology allowing the sweat to evaporate and cool quicker. It covers both D and M class and is available in Orange/Navy, Yellow/Navy, Orange/Charcoal, or Yellow/Charcoal colour combinations. This high-vis masterpiece comes in a men's and women's fit in a long sleeve or short sleeve.
Women's Workwear
The growth of women working in the tradie scene continues as the gap between genders closes. In response the popularity of women's workwear in Australia, many brands are creating all workwear clothing in both men's and women's fits. Unisex tends to be ill-fitting for many women which can be a hazard on site. We have an extended range of women's workwear in high vis, drill shirts, outdoor workwear, and other tradie style uniforms.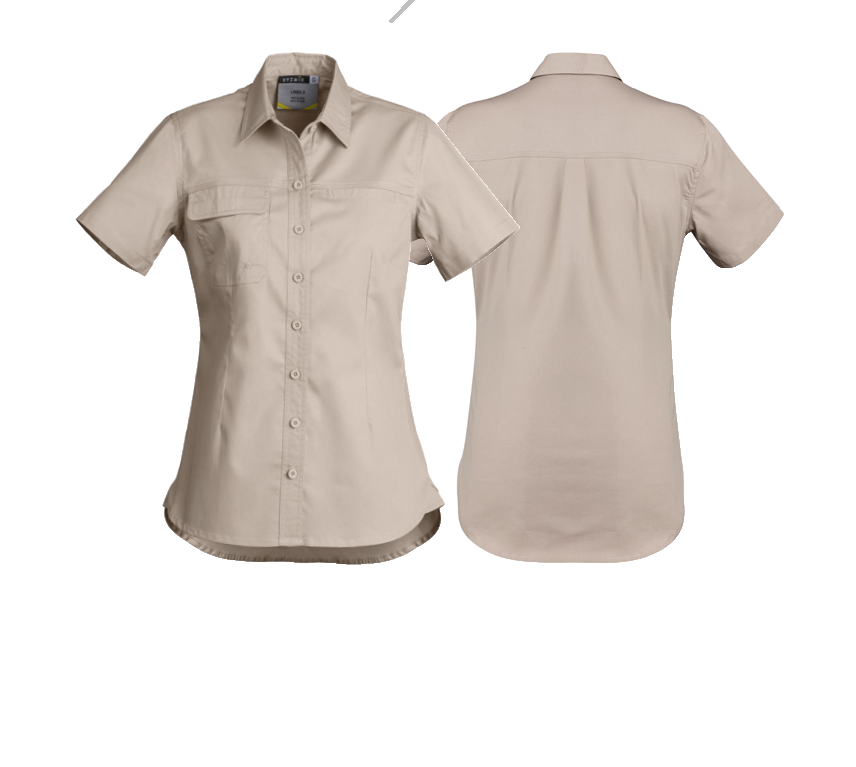 The women's lightweight cotton twill tradie shirts are a top seller. Another favourite is the women's outdoor shirt. The lightest weight of workwear shirts made from a crinkle resistant fabric with extra-large arm mesh and upper back venting in a modern feminine fit multi-wear design. And for all women that love to wear the pants, the stretch denim work jeans made from 99% cotton and 1% stretch, they are the most stylish pair ever seen on worksites.