We have explained more than enough of how uniforms can benefit your brand. But the term uniform is also used for someone's personal uniform style – AKA signature style. This also contributes to your personal brand, whether you are working on defining a personal brand for yourself or not, your style is significantly having an impact on this.
The Uniform Edit has recently launched its online store. We added a shopping cart to our website for those wanting smaller uniform outfit orders under 20 units. But with no order minimums, it now means if you were keen to get some of our products just for yourself – you can!
So, if you want a custom shirt or shirt dress made just for you, you can get it at a very affordable price from us. Create a shirt that helps communicate your personality or the persona you want to convey at work. What's your work style? Strictly corporate? A more relaxed corporate vibe? Or ultra-casual and comfortable that fits in with your workplace culture?
If you don't wear a uniform outfit, consider creating a unique signature style for work and curate your own "uniform style" online with us. One that represents your own personal brand. The Uniform Edit has everything you need to cover your work wardrobe requirements. We do it for teams and big brands, so we can do the same for you and your personal brand. As we like to say – it's your uniform, your style.
What's Your Personal Uniform Style
What items have you always naturally been drawn to when it comes to your own professional dress code? Easy breezy blouses, or a more structured style? Are you a two-piece person or tend to be more comfortable in a dress?  Men – do you love a three-piece suit? Prefer to wear your collared shirt with chinos? Or would you take a polo over a button-up shirt any day?
Or if you are lucky enough to work in a tech-style environment, this means you can comfortably get away with a quality t-shirt and kicks with your best jeans.
Some great examples of signature styles are President Obama – collared shirts unbuttoned at the top and sleeves rolled up. Cara Delevingne rocked suit pants most of the time. Bruno Mars in his funky shirts, or Victoria Beckham in white shirts and oversized sunglasses. Adel is always exuding romance in a little black dress. Let's not forget the most unforgettable Steve Jobs in jeans, sneakers, and his black turtleneck.
Have a think about what your ongoing work style looks like. Then come up with the ideal wardrobe of key classic pieces you can rotate each week to consistently be the professional you. If you curate this look, the investment is worthwhile saving you a lot of time and money in the long run. A couple of quality bottoms, or dresses, and a small selection of shirts, polos or blouses should have you covered each season. Then use accessories to jazz it up uniquely to suit you.
Check out some of the different looks below for some inspiration. 
Strictly Structured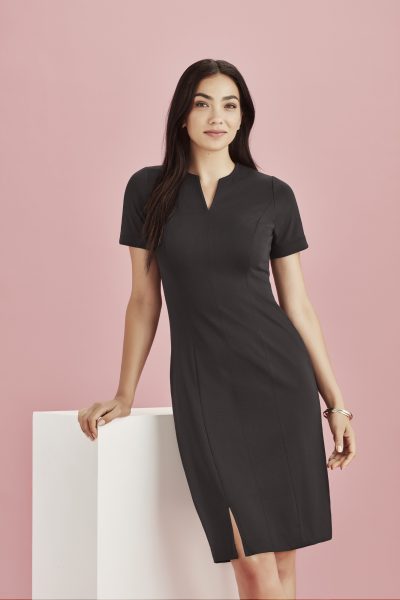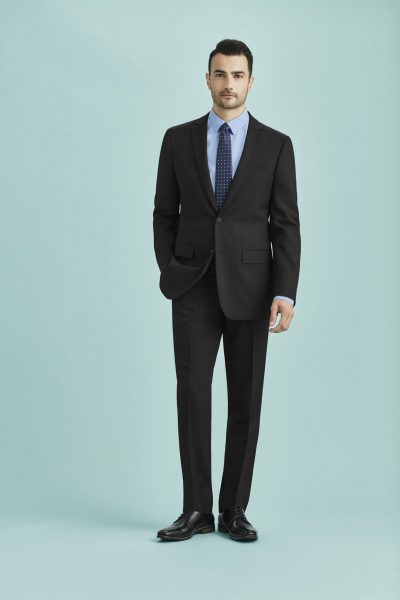 Women's Soft Knit Suiting Dress
Mix and match with other suiting fabrics to extend your working wardrobe options. Perfect for those wanting to mix and match their suiting options.
Men's Cool Stretch Suiting Slimline Jacket
Flattering and versatile, our Cool Stretch Suiting pieces are the foundation you need to build a well-edited working wardrobe.
Soft and Feminine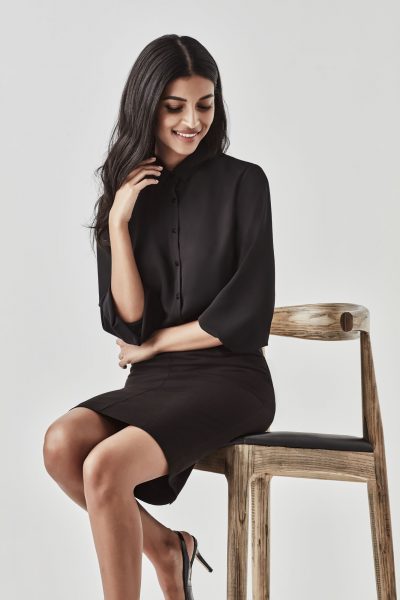 The Lucy blouse in black.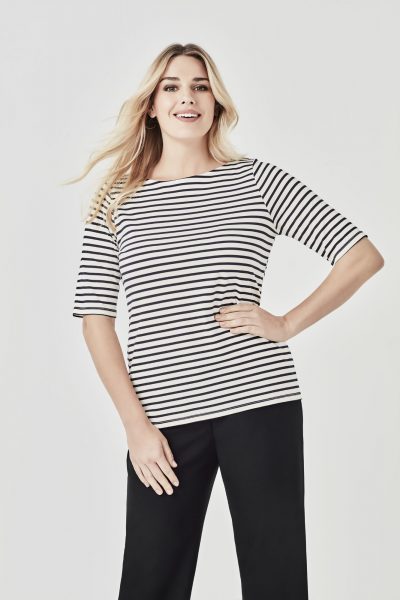 A versatile sleeve length and design. Soft elastic cuffs allow you to wear sleeves pushed up for a billowing sleeve effect, or pulled down for a soft drape above the wrist.
The Camille Top in navy and ivory stripe
Impeccably cut from a soft Viscose/Nylon blend, with elegant boat neck detailing. A versatile wardrobe essential that's perfect for layering. Perfect worn out with slim leg pants or tucked into skirts and straight-leg pants.
Social Style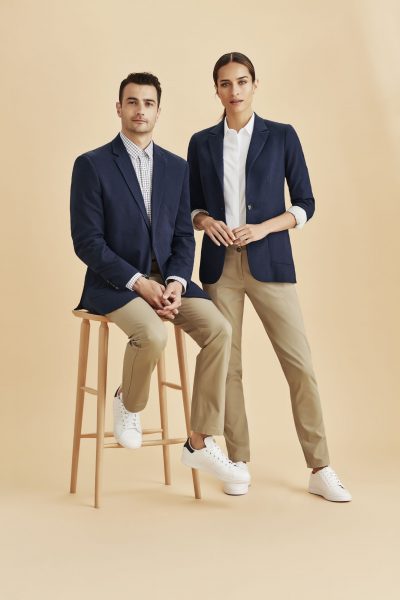 Arden Smart Casual Blazer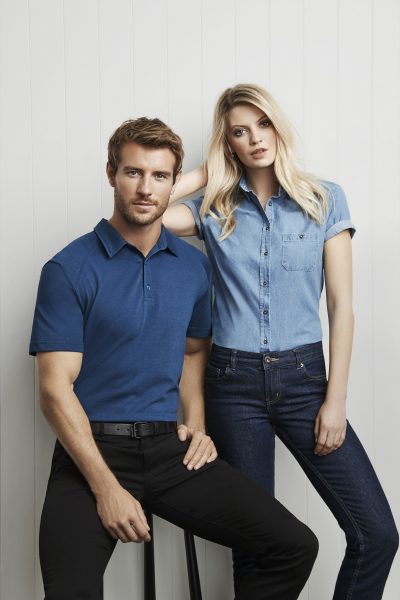 The Arden jacket for women and men – A lightweight linen look blazer that can be dressed up or down. Team with a pair of modern chinos.
Men's Byron Polo in steel blue Luxe feel Cotton-rich jersey fabric feels cool and comfortable. Available in black, sand, silver, and navy. Also in a women's fit.
Ladies Indie short sleeve shirt in blue. Easy-to-wear, softly stonewashed denim delivers the perfect casual lived-in look. Also in men's.
Relaxed Work Vibes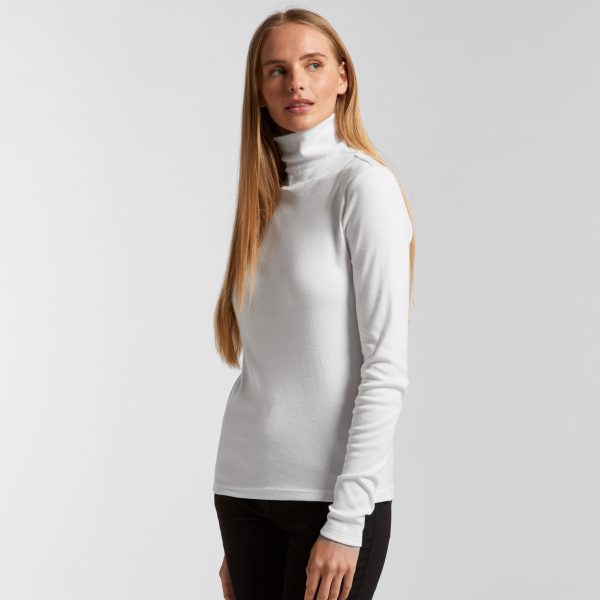 AS Colour Turtle Neck in white.  Also available in black.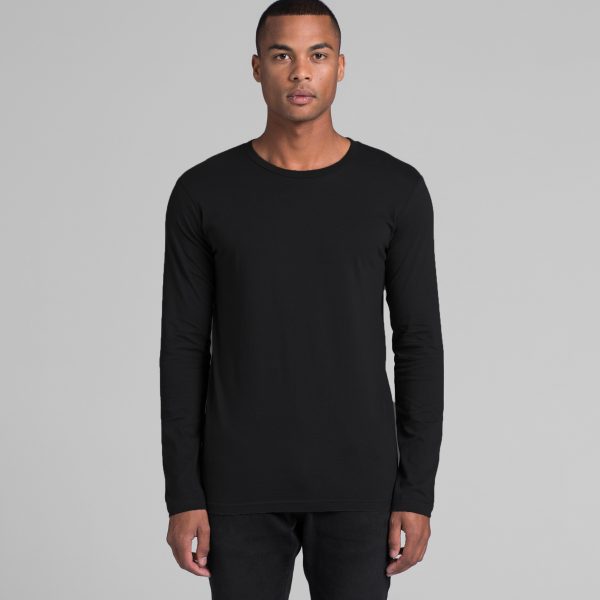 Mid-weight 100% cotton. Wear with your best jeans or chinos.
AS Colour Ink Long Sleeve Tee in black. Also in coal, grey marle, and white.
Mid-weight 100% cotton. Wear with your best jeans or chinos.
Buy online, or if you need over 20 units for the team then contact us for the full uniform service.