Shopping for clothes online can feel like risky business when it comes to sizes. Make it shopping online for your work clothes and the stakes shoot even higher! The last look you want to be rocking in the office is an ill-fitting, over (or under!) sized fit. Chances are if it is work clothes you are buying, you probably don't want the hassle of back and forth returns and exchanges. So, when it comes to shopping for work clothes online, ensure you get your size right the first time. Here are our top sizing tips for shopping online: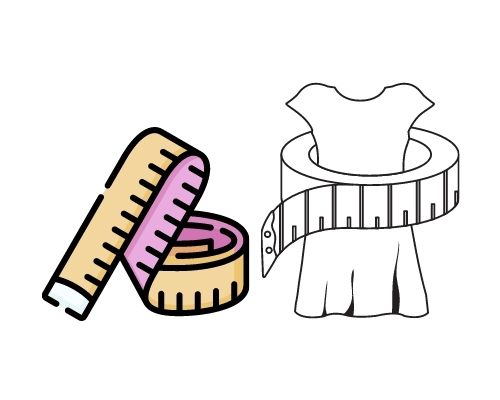 Use a Tape Measure
The most foolproof way of getting your size right the first time is to measure yourself old school, tape measure and all! To get an accurate measurement, put the tape measure around you and read it when it is sitting comfortably on your body – not pulling tight, and not too generous either. Generally, you want every part of the tape to be touching your skin the whole way around to ensure it is sitting perfectly. Always measure yourself with no other clothes on, as it will skew the measurement.
Measure, measure, and measure again!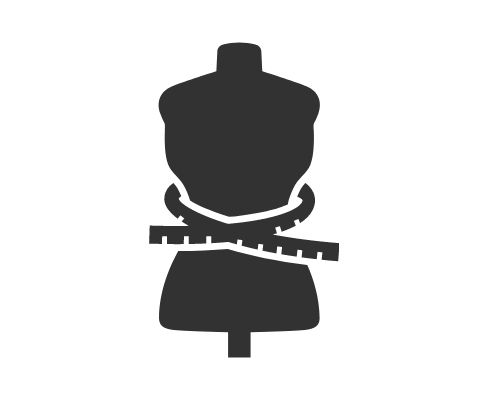 Most size charts online will recommend where exactly on your body to place the tape measure. Whilst you don't think it at first, there is so much range to what measurement is classified to where exactly on your body. Try and line up your tape in the right spot, however, we recommend measuring the same spot a few times. Rule out any false reads by measuring twice or thrice over. If the numbers are different every time, it means you're moving the tape.
Our Size Guides and Charts
At The Uniform Edit, we have our own brand of garments as well as stock a wide range of other corporate clothing labels offering ready-to-wear products. This is why it is important to check the size chart for each product. Our SIZE GUIDE shows the general rule of thumb for how to measure the body, and we also include size charts for our own custom uniform products. Once again, be sure to check the size chart for each individual product for accuracy.
In case things don't go right…
Check the Return and Exchange Policy in Advance
Things don't always go right, which is why we encourage you to think ahead and check the return and exchange information! Look for free returns, exchange possibilities and timelines to get a good idea of how things will go if your items don't fit how you expect. At The Uniform Edit, we have a 14-day honesty guarantee, which is why we offer 14-day returns and exchanges on all non-custom orders from the day they get shipped.
We hope these handy tips for office clothes sizing add some ease into the process of buying online. At The Uniform Edit, we're passionate about getting you into a work outfit that looks and feels awesome, and by following our size guide, we're confident you'll be coming back time and time again for your next fit.
If shopping online is not for you, then it's best to search for the following before you hit the shops. You'll be surprised at the list of shops you forgot about or didn't think of.
workwear near me
work clothes near me
corporate clothing near me
clothes for work near me