Cornerstone Building Developments is a family-owned, full-service development and construction company who pride themselves on communicative and honest relationships with our clients. They have assembled a talented team of staff who embrace our commitment to excellence. So they called us to create a uniform collection to communicate this in their staff presentation.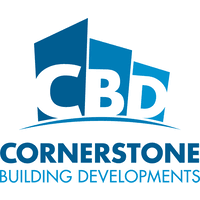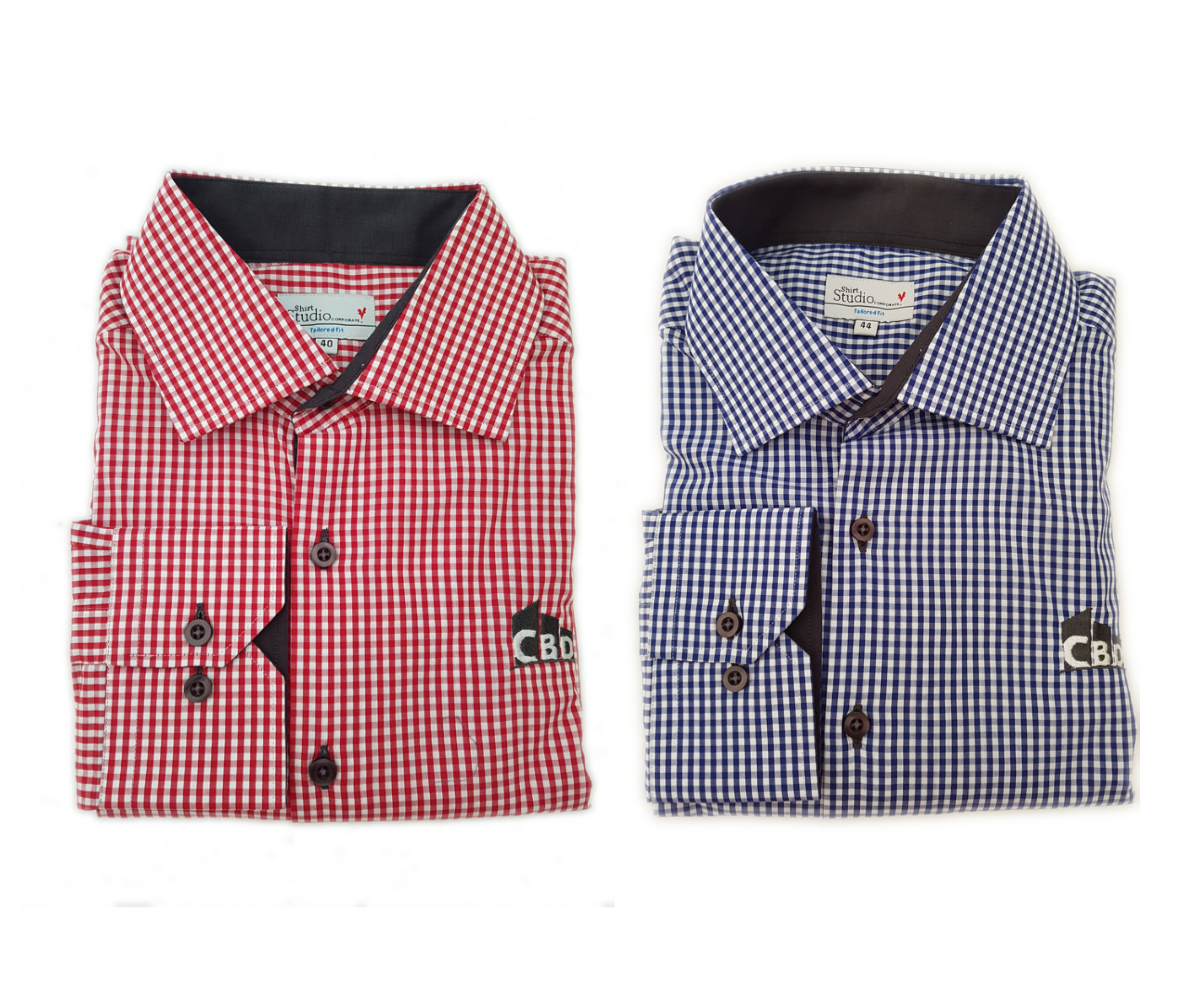 The Brief
Family owned development and construction company, Cornerstone Building Developments needed a uniform to match their friendly and energetic reputation. Cornerstone specialises in community-driven projects including medical, education, aged care, commercial and residential developments. Known for their'people before profits' ethos, Cornerstone needed a uniform which was as approachable and professional as their staff. We loved working with them to create the perfect customised uniform. 
Employees of Cornerstone Building Developments spend time both inside and outside of the office. They work in a demanding industry, often requiring smooth transitions from construction site to the boardroom. They needed a flexible and comfortable uniform which still communicated ideas of business proficiency and professionalism. Cornerstone Building Developments wanted a uniform that was easily recognisable, simple to style and flattering for all staff members.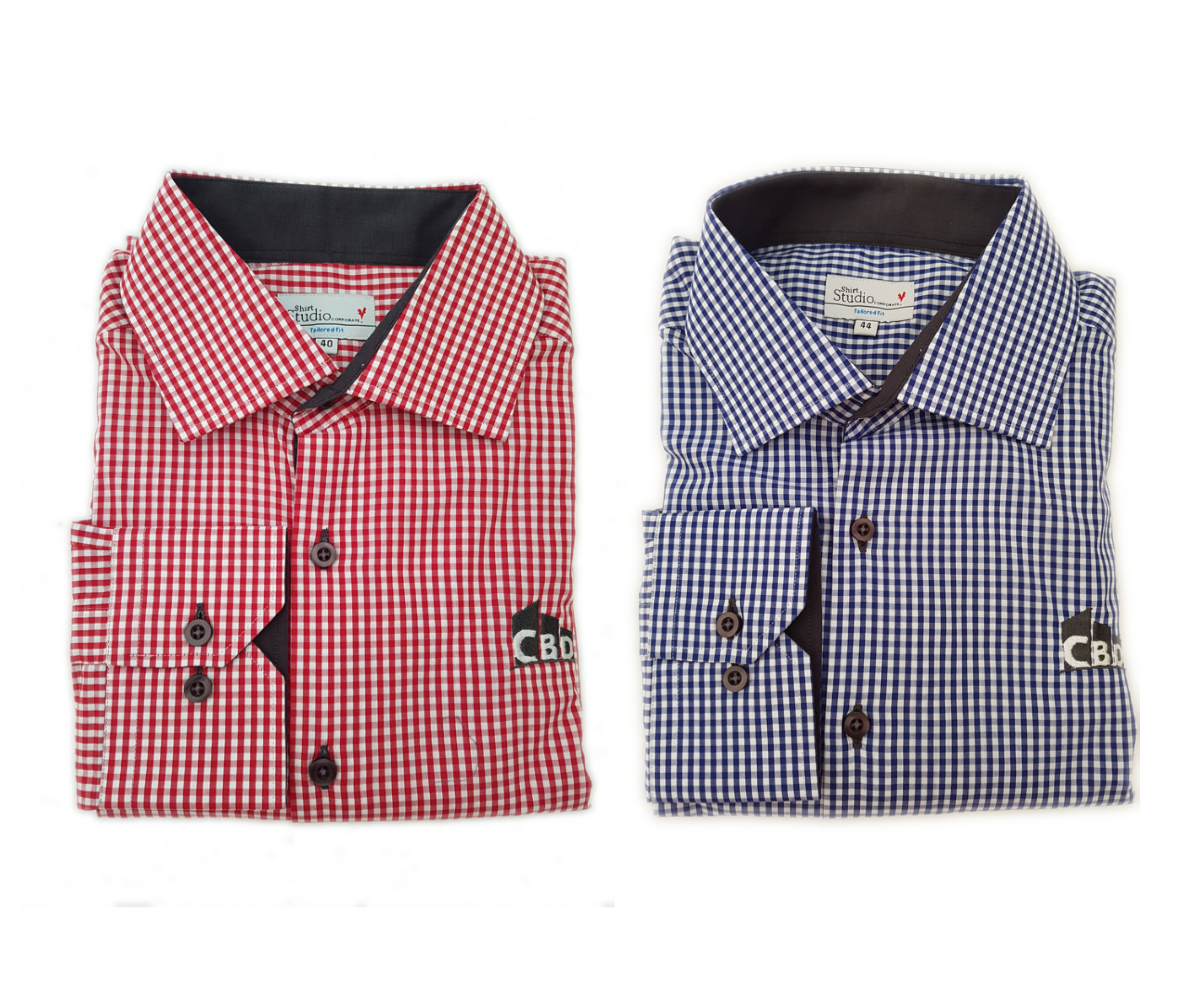 The Design
The organisation wanted a simple, easy to wear uniform. In conversation with The Uniform Edit, they decided on a uniform shirt, allowing employees to choose the rest of their work wardrobe. The range of shirts includes five shirt options, which mix and match well but remain distinctive. All shirts are available for men and women, meaning a well-coordinated and unified team across three states.
.
All shirts were designed to be exceptionally comfortable. They are made from 100% cotton and are therefore breathable. The smart style of the shirts means they transition well from the construction site to the office.
Seymour White is a recognisable brand, with consistent branded colours of blue, red and white. The Unifrom Edit used this as the basis of the new shirt range. The first of the shirt series is a blue and white mid-sized check, a classic looking shirt which looks great on men and women. The second option is a white shirt with contrast trim and cuffs, in small blue and white checks. Then, there is a pale blue shirt with contrast trim and cuffs in a white and blue stripe as well as the reverse of this – a striped shirt with contrast trim and cuffs in plain blue. Finally, there is a striking navy blue shirt with contrast details in a red and white stripe. All of the shirts have a subtlety embroidered logo on the chest, unifying the overall look.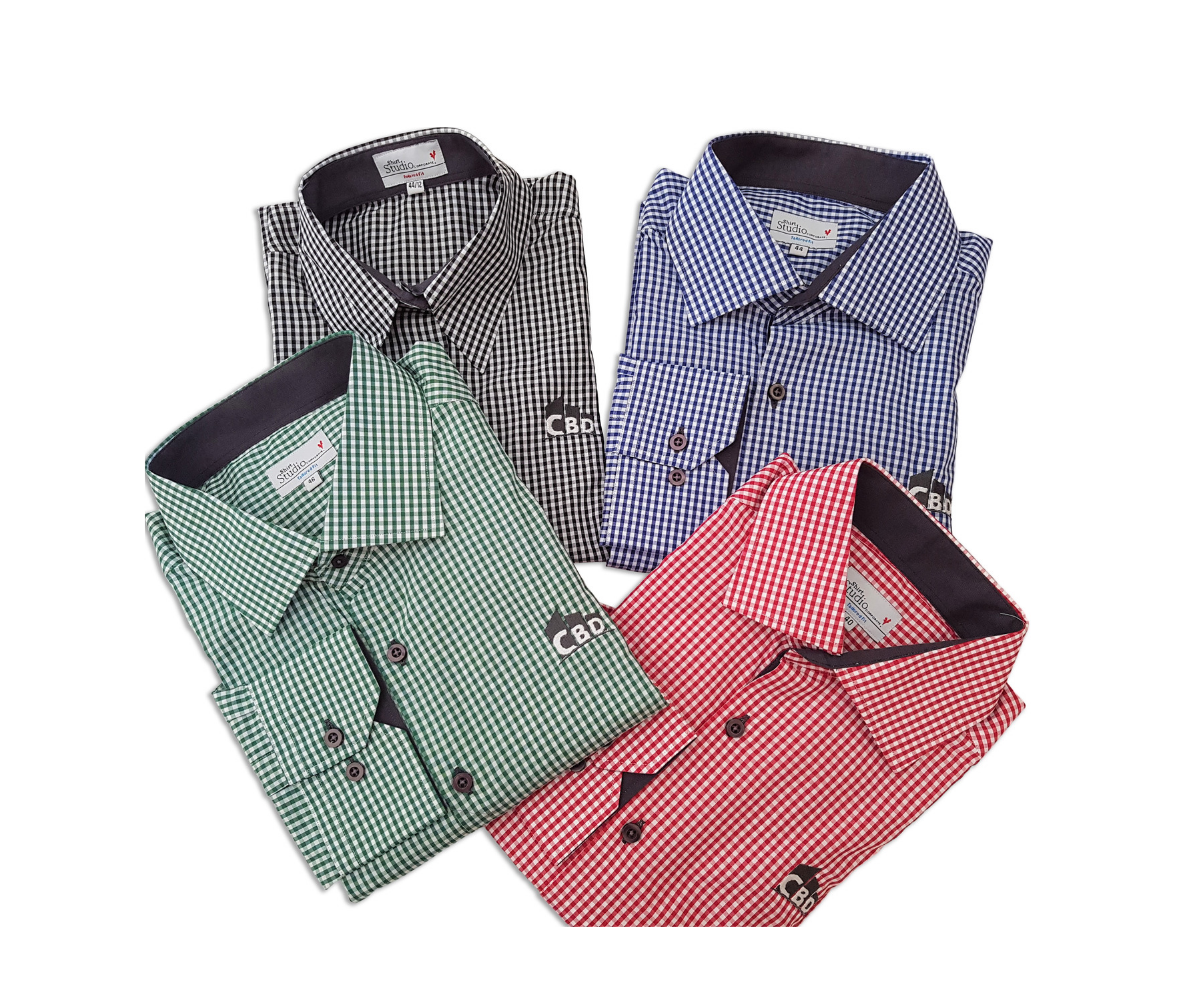 The Final Outcome
The Uniform Edit created a great range of shirts for Cornerstone Building Developments which are ideal for this dynamic brand. Uniform is an essential part of the client's first impressions of a business and we are confident that with these bright and modern shirts, Cornerstone Building Developments will make the best first impression possible.  
 We designed a series of gingham shirts, with a small sized check in keeping with modern style, to give the team a diverse yet unified look. The shirts are available in a range of striking and classic colours: black, green, blue and red. These colours contrast against each other well, creating a subtle and yet colourful palette. The shirts include a charcoal contrast colour and cuffs. Complete with embroidered logo, these shirts are memorable and easy to style. Paired with chinos or denim, the shirts are easily dressed down. However, combined with a blazer, the classic checks become more corporate. 
Just like every business, Cornerstone Building Developments is unique and had unique uniform needs. We took into consideration the nature of their work, their clientele and their brand ethos. We then created a simple key feature uniform which is friendly, modern and comfortable. The Uniform Edit looks forward to seeing Cornerstone Building Developments continue to develop important projects for our community(while looking great).