AP Eagers, Australia's second biggest motor group has launched their 'new' car retailing concept in Brisbane.  Their first store opened at Garden City in September, with the second store to open at Northlakes in November.  Their concept is unique – selling second hand cars from flagship stores with flash fitouts has never been done before in Australia.  The quirky concept, along with its Apple-store-like fitouts required an equally quirky uniform concept for its team to cement its brand positioning.
The Brief
The Uniform Edit worked alongside Carzoos General Manager, Antoinette Yerbury, to come up with their national uniform brand.  We chatted with Antoinette to get an understanding of their brand and the intention of their uniform.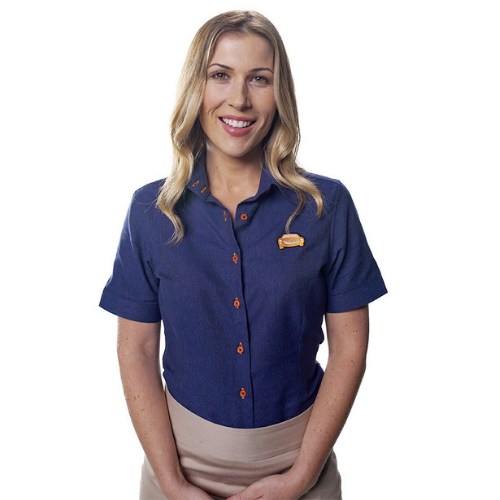 The Uniform Edit: What look and feel was Carzoos hoping to achieve with the uniform?
Antoinette: Casual tones in a professional style, friendly, fresh approachable.
The Uniform Edit:  Who in the business wears the uniform?
Antoinette: Our Hosts (Ts), Buddies and Chiefs (Shirts, dresses, pants/skirts) within our stores.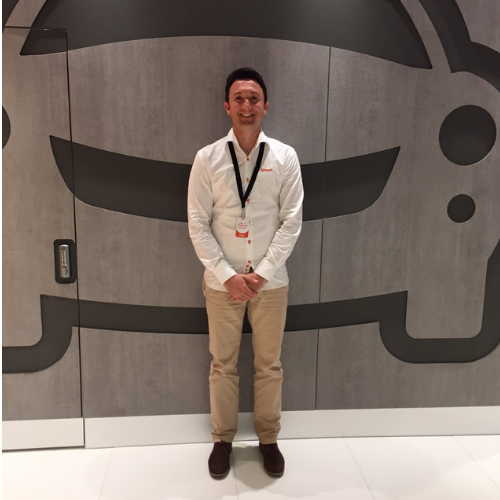 The Design
The Uniform Edit: Were natural fabrics or synthetic fabrics chosen and why?
Antoinette: Natural for ease of care, project an overall tidy professional look, ironing ease, and breathable. Good colour range. The shirts needed to be denim and we found a good lightweight stretch fabric that fitted our brief.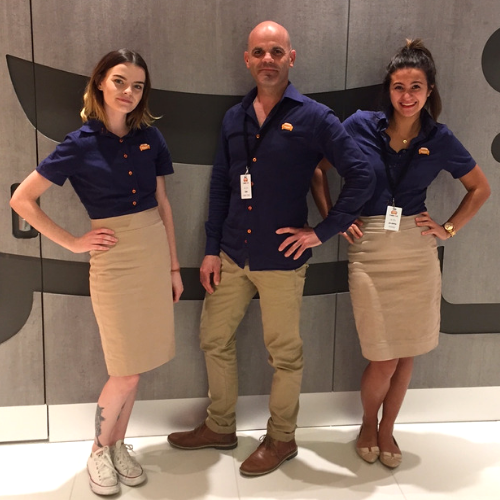 The Uniform Edit:  What does your new team brand communicate to your customers?  
Antoinette: We are a professional team who project an approachable attitude and overall demeanour.  We are vibrant, youthful and contemporary.
The Uniform Edit: How does the team feel about their uniforms?
Antoinette: Comfortable and great colour combination and quality fabric. Love the attention to details in the stitching and buttons.
The Final Outcome
Two shirt options: A light weight denim shirt with orange button stitching for the front of house 'retail staff, white shirts with orange stitching for the finance team
T-Shirts: Black fitted t-shirts with the Carzoos logo screen printed for the Hosts
Bottoms: Sand colour cotton chinos and skirts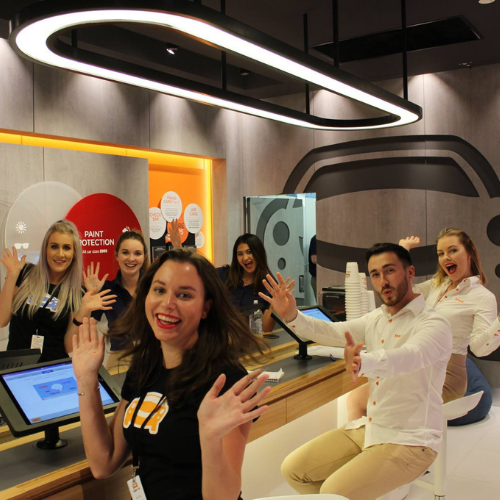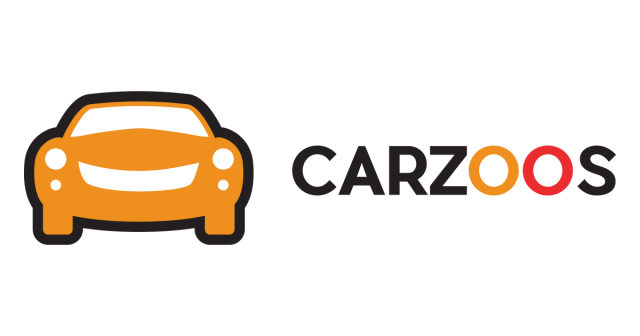 I have worked with the team at The Uniform Edit for eight years across different brands. Each time they have delivered an exceptional uniform and service. The new uniform for Carzoos was custom designed to complement the brand and we are extremely happy with the end result. We continue to receive great feedback from staff and customers. Our team looks sharp.
Antoinette Yerbury, General Manager