Eagers is a leading automotive company of Australia with a long history in the industry of over a century. They represent a diversified portfolio of automotive brands and motor vehicle dealerships. With the recent acquisition of Eagers Automotive with AHG, they have now rebranded as AP Eagers Limited. The two forces combined puts them in a powerful position on the map of operating high-profile dealerships selling new and used vehicles, parts, service, and assist with customer finance.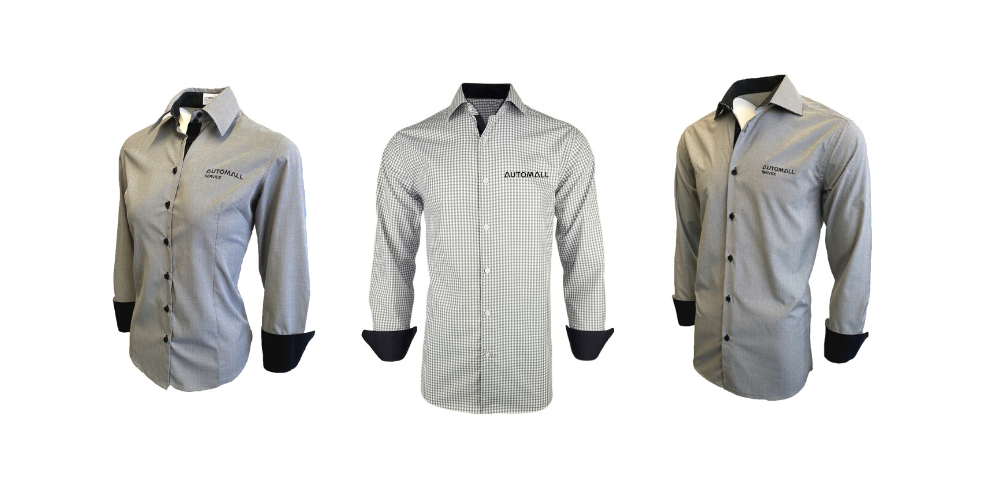 The Brief
As part of their rebrand, one of their flagship locations in Brisbane, they came up with the genius idea of launching Australia's first Automalls. The auto "malls" are a brand-new concept – a shopping mall for cars. AP Eagers is taking the car shopping experience to the next level with a sales showroom and service centre blended into a retail shopping centre. They have recently launched inside Indooroopilly Shopping Centre with their three-tier Automall of New cars, Used Cars and Service Centre. It also has a playground for the children and offers food and beverage service.
This is a new way of bringing car sales and service to the shopping centre environment. Cars can be brought in for servicing while they continue to shop through the rest of the centre and conveniently collect them later. The Showrooms are a relaxed environment with no-high pressure salespeople – just a flawless customer service system to be appreciated.
The Automall represents the future of car buying and retail. The whole shopping experience from start to finish has been carefully constructed to leave a lasting impression on its customers.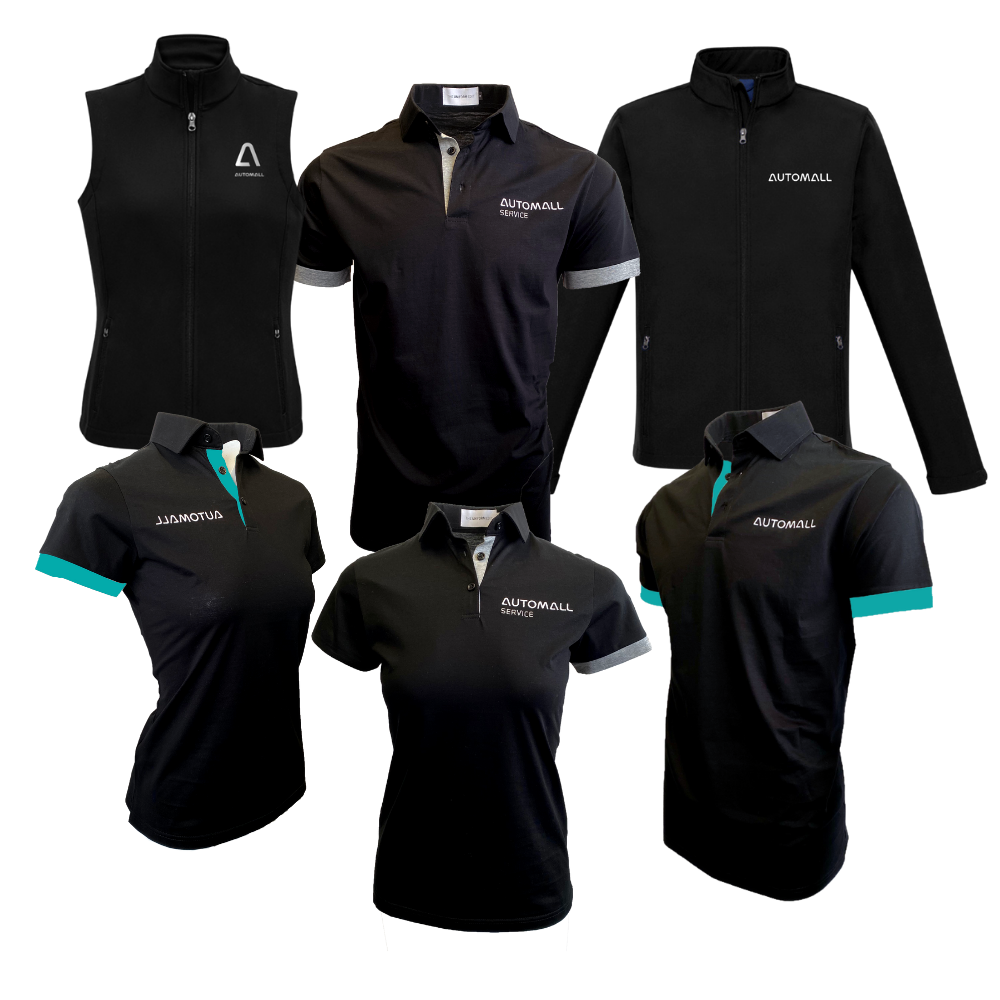 The Custom Work Uniforms Design
Automall West is the epitome of modern. The brand represents innovation in the automotive industry. Their slick futuristic font and black, white, and slate branding hues give the impression of cutting-edge luxury. Their uniform choice aligns well with all modern-look workwear shirts, polo shirts, and outerwear. Here is the collection. . .
Showroom Shirts
The Advisor's shirt is a textured medium grey at first glance, but close-up is a classic mini black and white houndstooth weave. It features a solid black contrast inside the collar, cuffs, and placket with matching black buttons. This shirt has the stacked "Automall Service" logo.
The Sales Shirt is a soft grey and white medium check with a solid charcoal contrast. With its white buttons, it is not quite as standout as the Advisor's shirt but still packs a stylish uniform punch with its grey and white features and original "Automall" logo.
Modern Polo Shirts
The business polo shirts are our favourite. They got two styles both made from our mercerised quality cotton in black. To go with the black and grey uniform theme, one has a grey contrast inside the placket and on the cuff with the "Automall Service" staked logo. The other black polo has a solid bright teal contrast featured in the placket and cuff wearing the original "Automall" logo. See for yourself how cool they look.
Softshell Jacket
They probably picked the most futuristic outwear piece with this smooth Apex water-resistant softshell jacket. Its fitted design looks almost seamless with a stand-up collar and scalloped longer back tail. They chose the black of course, which features their contemporary "A" symbol logo in silver.
Tee + Apron
For their staff working the in-house café, they wear a simple black tee featuring a large silver logo icon A to be worn with the 100% cotton duck canvas waist apron in latte. We love the modern icon contrasting against a classic old-school style apron.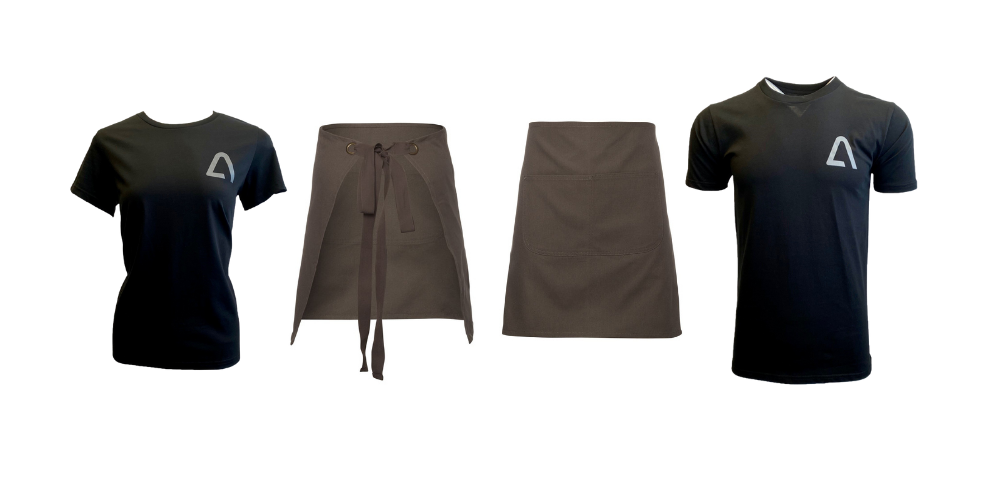 Final Outcome
The Automall concept has been very carefully thought out and tested, with their attention to detail on the interior design to align with the brand. From the giant slate pebble seating, mounted canopy ceilings, imitation grass, directional signage, and dappled lighting. The uniform wardrobe is designed to blend with these elements altogether contributing to their brand experience.
"The team at The Uniform Edit has been my number 1 supplier for over 15 years. They offer an extensive range of quality fabrics and designs to suit all business types, supported by efficient and professional service. The team has always bent over backward to meet our design requirements and always delivers. Our team loves the latest uniform range which aligns perfectly with our new branding."
A. Banwell, Eagers Automotive.