Buying and selling your car will happen many times over your life. It can also be a stressful and drawn-out process. The founder of Cars4Us.com.au has extensive experience in the industry and through his passion for cars, he created his own business to help Australians easily sell their cars for better returns. Cars4Us set to revolutionise the industry using the latest online technology and is Australia's most trusted car buying service.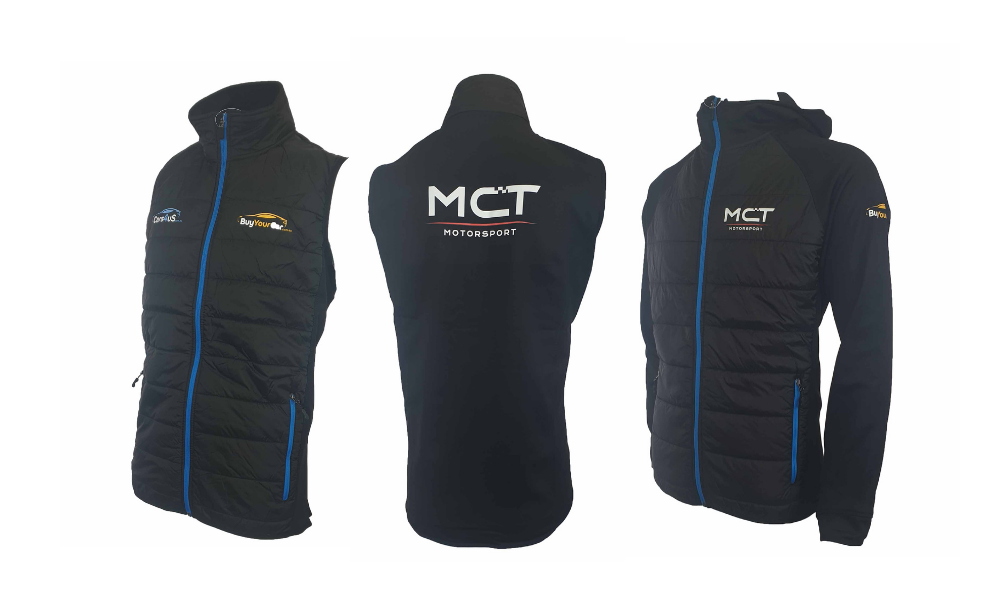 The Brief
Cars4Us came to us to create a uniform resembling that of a professional racing driving look to complement their MCT Motorsport brand. Smart, casual with multiple standout logos in several placements on padded outerwear, teamed with quality polo shirts. Standout automotive apparel at its best. We were excited to put together an edgy uniform collection for them unique to their brand.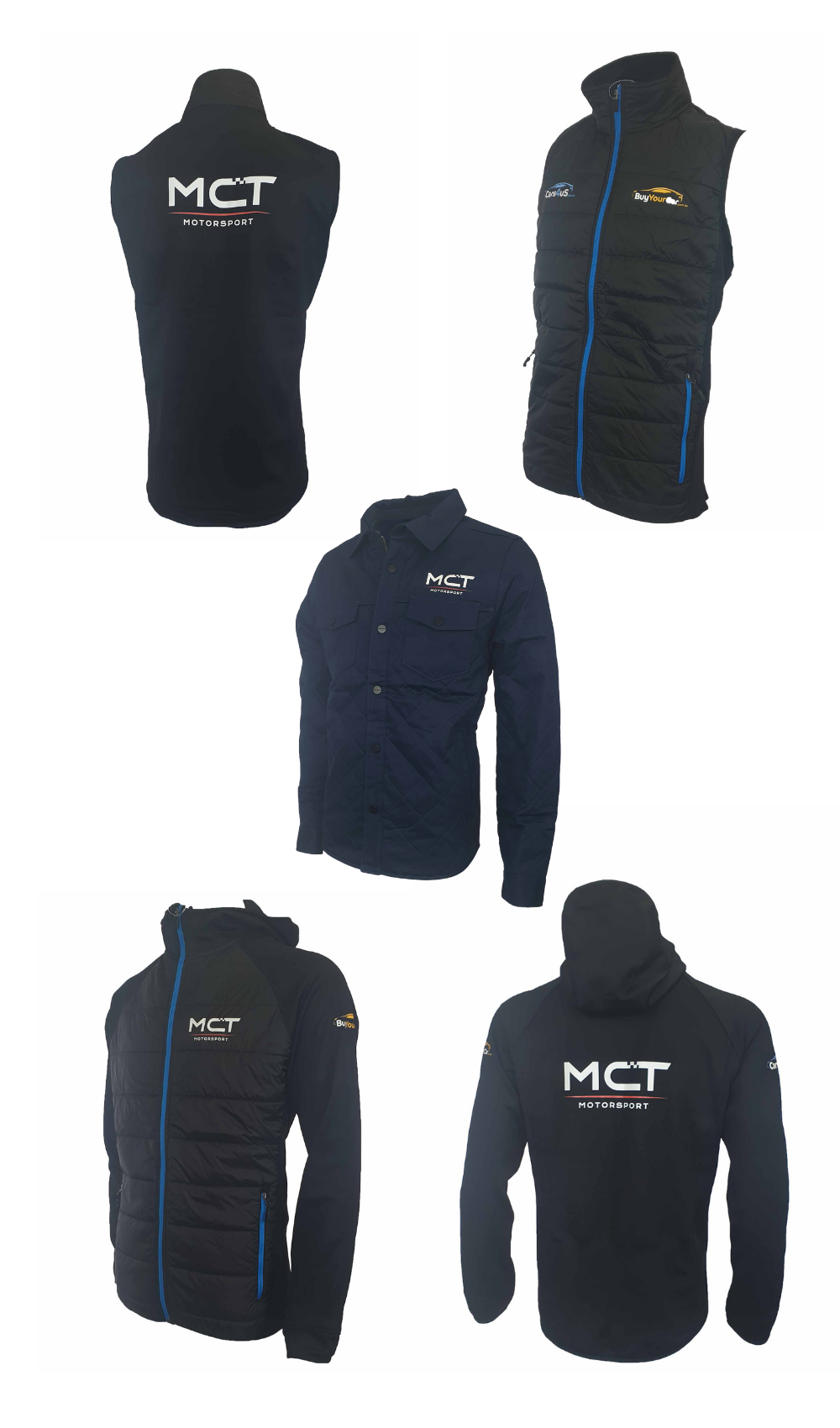 The Design
Outerwear Work Uniforms 
The best part of their design is their outerwear uniforms. They chose modern pieces that suited the Formula One kinda vibe they were going for. The matching padded vest and jacket were from our highest quality "Stealth" range in black with bold cyan blue trim that runs down the front zipper and pockets. It feels soft and snug to wear but looks sartorially on point. The hoodie style jacket is great for the super cold months while the vest works well most of the cooler season, allowing more flexibility for a variety of jobs. The vest also looks most trendy with its high neck worn over their uniform polo shirt. They feature three logos. A large MCT Motorsport – a subsidiary of Cars4Us on the upper back, two front chest logos, and on the jacket it also features their logo on the upper sleeve/shoulders to showcase the two parts of the business – Cars 4 Us and Buy Your Car. 
The other outerwear piece is a little more classic and formal with a 3/4 length in the body and a with thinner diamond quilted polyfill, center from concealed zipper with snapback buttons, an adjustable hood and a number of internal pockets for convenience.  This navy weather jacket is purely for the MCT Motorsport staff wearing one large logo on the left-hand breast. 
Polo Shirts  
They went with our quality custom polos in a mercerised sateen weave cotton in classic colours – either black or grey. The polo shirt logo placements are the same as their Stealth jacket, displaying three parts of the company – MCT Motorsport, Cars4Us.com.au and BuyYourCar.com.au. This is a great way to promote the business buy having their website address as a logo. Many people thinking of selling their car are automatically curious when they see the staff cruising around in this outstanding automotive uniform style. 
Business Shirt Uniforms 
Every large company needs to have a highly professional look incorporated into their work uniforms. Cars4Us also have two uniform business shirts – one in classic white and another silver-grey in our Zodiac cotton blend fabric. The shirt also has all three logos with the same placement as their polos. Worn alone or with the vests, their uniform shirts are great for those wearing in the office or on the showroom floor.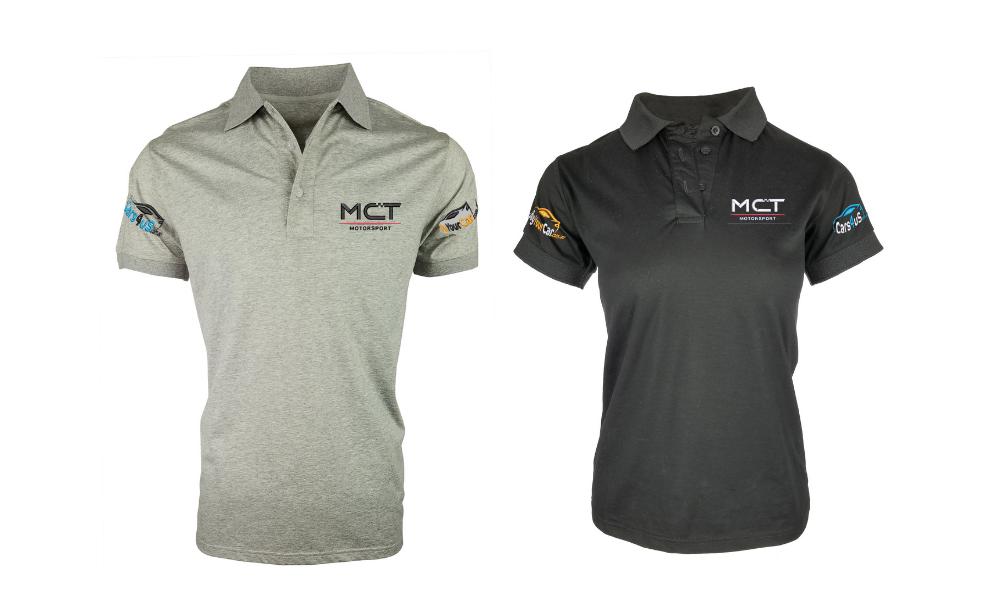 Final Outcome
An important part of standing out in the automotive industry is by being trustworthy. Labeled as Australia's most trusted car buying service, it is up to the staff to live up to this reputation. This predominantly comes from their level of professionalism and how they are dressed. The work uniform wardrobe designed uniquely for their brands has their staff looking dapper and contribute to how professional they come across. Check out the images of their work uniform collection.