Retirement villages have come a long way from just a community of average brick units in suburbia. Getting older and achieving "retirement" status should call for a celebration and entitle you to live out the rest of your life the way you want to.  A brand-new luxury retirement living lifestyle has arrived for both retirement village style living and aged care. The Shoreline. Located just a shirt stroll from the beach in Coffs Harbour. 
The Shoreline is a state-of-the-art retirement community that wants the lifestyle of their independent seniors to reflect the true essence of Coffs Harbour – welcoming, secure, and carefree.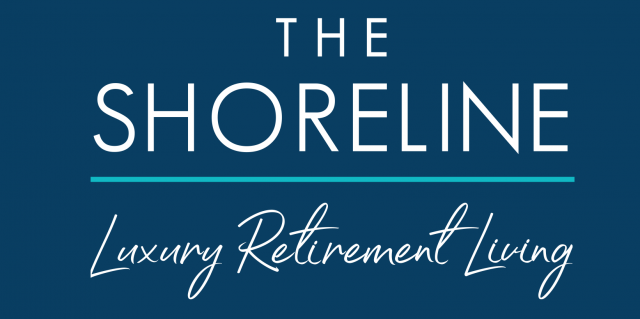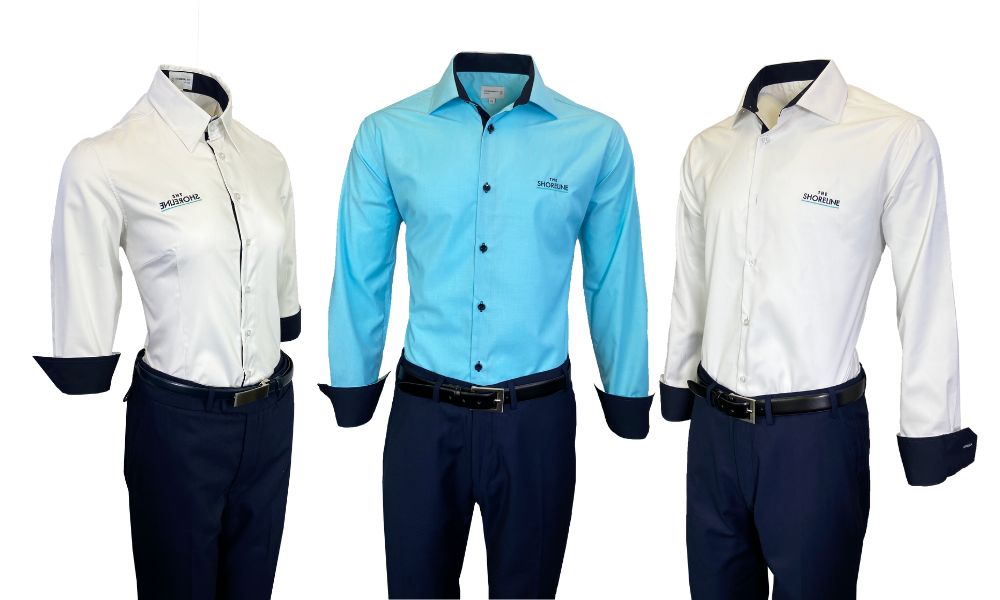 The Brief
The Shoreline is owned and developed by Bachrach Naumburger Group (BNG). They are proud to be launching a first of its kind premium retirement living and luxury residential aged care home. With the complete opening on the horizon, they've got some big expectations to meet. Luckily, they were clever enough to understand that a full-scale uniform project was also essential to work into the marketing mix. They didn't hold back in ensuring they had a comprehensive uniform collection to clearly represent their team and distinguish between the different departments.  It's luxury living so they created a luxury design as a 5-star hotel would.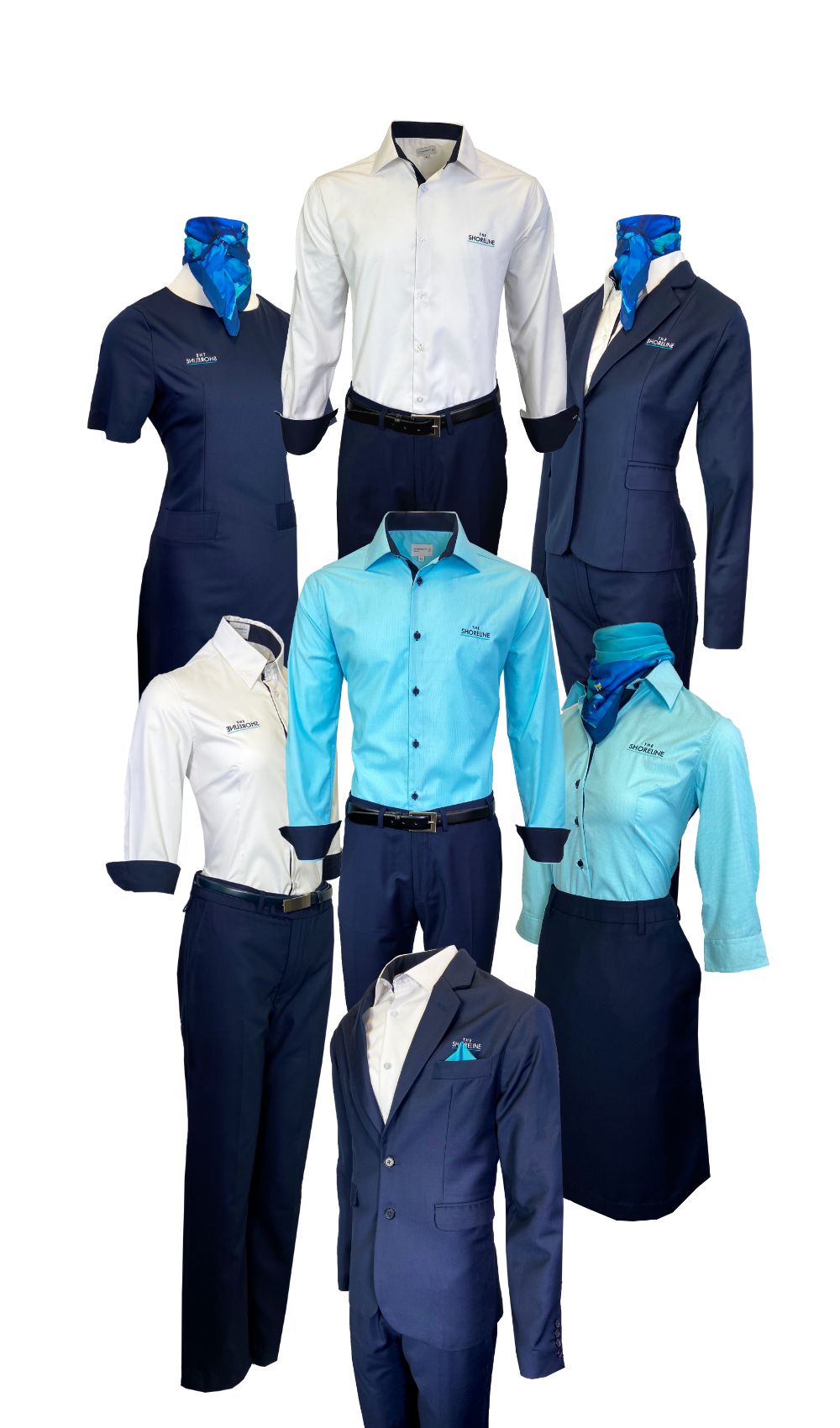 The Design
We began with their branding colours and branding pattern which beautifully represent tones of "The Shoreline." Aqua, navy, sand and white. Their secondary hues are teal, taupe and light blue. The branding pattern is a beautiful water painting art-piece using these tones. It looks like colours of the ocean with speckles of sand/gold. 
This branding pattern was one of the primary designs in the collection used as the custom print for the silk scarves for ladies and pocket squares for the men. 
Below we summarise the departments, which you can you can take a look at the photo gallery to complete the story for yourself. 
Executive Management 
All corporate suiting is navy. Management and Concierge have navy wool blend custom suiting with white and teal logo. Men have a jacket and trousers and women have a classic or 1B crop jacket, trousers, skirts and a corporate dress. They have two custom shirting styles – a crisp white with a solid navy contrast and an aqua micro check with navy contrast. These colours contrast well against their logo. For the finishing touch they have a custom silk scarf for women and pocket square for men. 
Management also has a casual option of navy chino pants like most of the other departments for when they require a more comfortable option on duty. They also have a "comfort pant" with stretch waistband as third option. 
Concierge 
The concierge look has most of the elements of management, but they do not get the casual option on chino pants since they are all front of house. However, they do still have the comfort waist option. They do not have the dress option for women either. Concierge only has one shirt style – the white and block navy contrast. They are distinguished from management with the elegant teal contrast on their suiting jacket pocket. In true Concierge style, they must be styled in a vest/waistcoat also featuring this unique teal trim. 
Housekeeping 
One of the best practical Housekeeping looks we've ever made! They wear our mercerised custom polo shirts in teal with a navy placket contrast. They have three navy pants options – chino pants, the flexi waist Detroit pants, or the comfort waist pants. For warmth they have the softshell jacket and vest both embroidered with a neat white and teal logo. 
Clinical Care 
The on-site premium aged care home has a round the clock Clinical Care team. Their wardrobe consists of a general and nursing style uniform. Their general uniform is similr to housekeeping with the same bottoms and outerwear options, but they have their own unique polo design in the opposite colours – navy with teal contrast. The nursing uniform for men is a collared shirt in a stretch navy with short sleeves and aqua contrast, while the women have a custom navy tunic with teal piping. They can wear navy scrub pants or shorts for bottoms or any of the other styles. 
Kitchen Staff 
The food served at The Shoreline matches the 5-Star facilities. The Kitchen crew have a typical chefs jacket and and black hat with black and white pinstripe stretchy pants. The custom polo shirt looks slick in a striking black smooth mercerised cotton with white placket contrast to wear with navy flat front comfort waist trousers. 
Wait Staff 
We love this look. They have the same crisp white and navy contrast shirt as concierge to be teamed with the navy chinos for comfort waist pant. The look is made complete with a classic navy duck canvas full-bib apron with a large white and teal logo across the middle of the bib. The apron features antique brass eyelets, shank buttons and a large front pocket below the waist.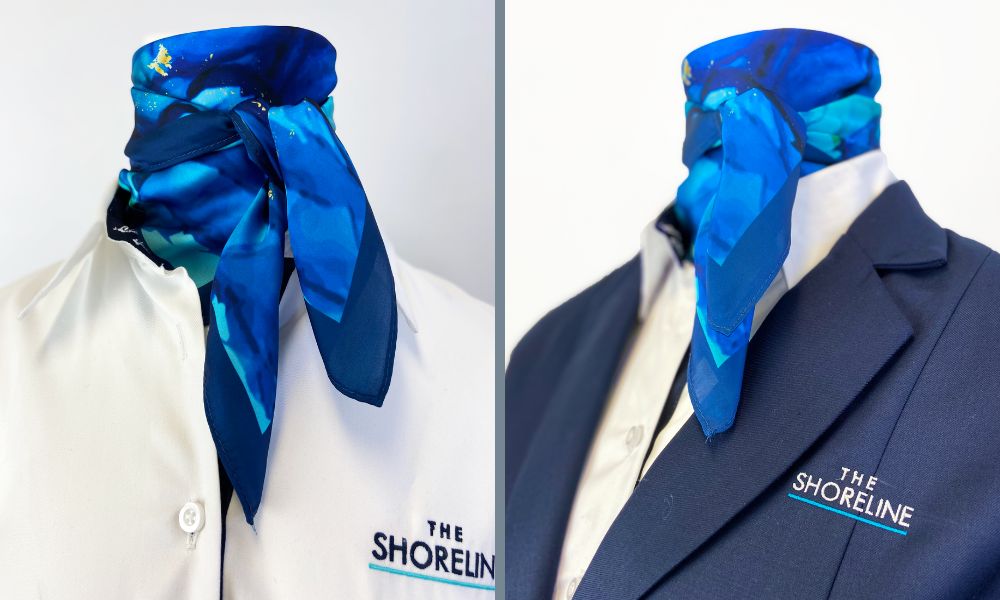 Final Outcome
BNG had a vision and made it a reality building a retirement community like no other – to make guests feel like they're on a holiday. Creating such a luxury custom built environment wouldn't have been possible without the uniform collection they did for their different departments. The uniforms were an extension of their brand integrity. The exceptional interior design, landscape and facilities are complemented with exceptionally dressed staff delivering first class customer service and care tailored to suit each person as an individual.