Planes, trains and automobiles are still iconic forms or travel for us all. Rail transport is one of the oldest forms of travel going right back to the 16th century, which is what makes it so special. Rail transport offers can be in the form of everyday work travel to a unique holiday experience across an international country. Not a lot us consider what goes into the strong foundations laid to for these trains to safely glide us across the city. It's a craftsmanship that has stringent requirements and operating conditions to meet.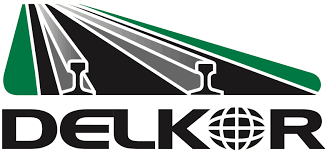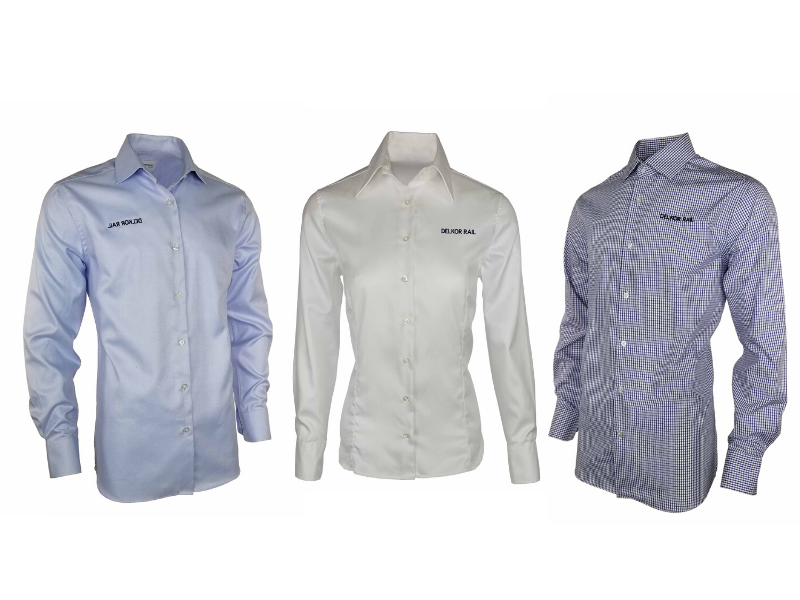 The Brief
One of Our Tribe Delkor Rail has been supplying state of the art track and rolling stock products around the world including here in Australia, Hong Kong, Switzerland, London, Canada, and Singapore. The Delkor brand has been operating for over 30 years. We were very pleased when they came to The Uniform Edit to redesign their management and administration staff uniform. They are a long-standing traditional business, so they wanted to improve their look to match their company values as leading edge.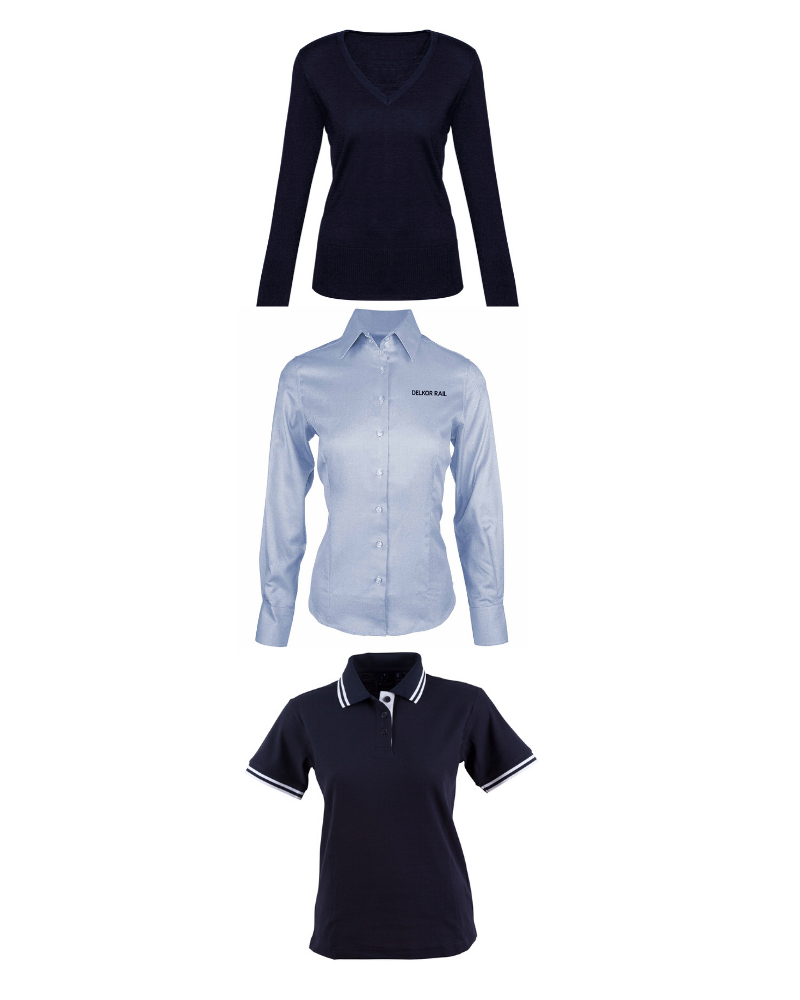 The Design
Delkor Rail wanted a modern uniform wardrobe to offer their staff. While they wanted to remain classic, they needed that special contemporary touch. They did something different from the norm. While many companies incorporate branding colours into their design, Delkor didn't use their green branding hues in the uniform at all. They predominantly chose a modern work uniform consisting of an elegant shirting collection. They also included a polo shirt option and winter wear.
Modern Uniform Shirts
The shirting they chose was a selection of high-quality cotton twill in an everyday classic white and a light blue shirt. The twill weave gives off a subtle lustrous sheen giving them that sartorial edge. Added to the mix was a modern-day fine windowpane check shirt in both blue and navy. The shirt cut was a modern slim fit cut for men and fitted for women available in all ladies sleeve lengths of long, ¾ and short. The modern check shirt is by far the most stand out piece that sets them apart from their competition. A universal office style that screams modern uniform.
The Modern Uniform Polo Shirt
Their pique cotton polo shirt in navy with a double white stripe along the sleeves, the collar, and white on the inside button placket. Contrast polo shirts are the ultimate in modern uniforms.
Knitwear and Outerwear Modern Uniform Additions
Recently to keep their team cosy in the winter season, they added a chic Milano knit in navy. This is an elegant v-neck jumper for men and a classic button-up cardigan style knit for women. It goes perfectly over their uniform shirts and is super comfortable.
The outerwear they chose for working outside or on their commute to work is the Expedition jacket, which is a well-fitted puffer style navy weather jacket.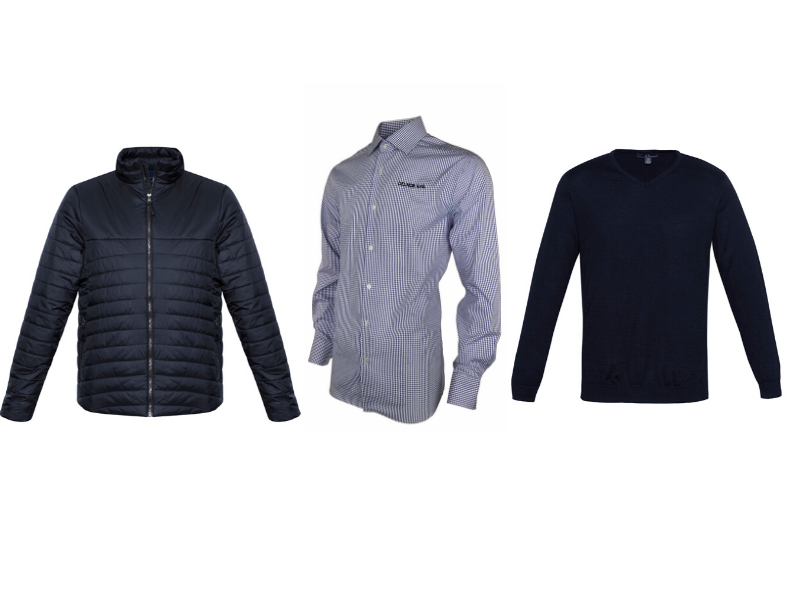 Final Outcome
Delkor Rail has given its office a make-over by styling its team in a well designed modern uniform wardrobe that offers a variety of styles to suit their tastes. Management and staff couldn't be happier with their new uniform choices.
If you like this uniform collection or any others we are one of the biggest uniform suppliers Brisbane. Contact us today for your free consultation.
We found The Uniform Edit to be very professional with great product knowledge and an understanding of our needs. The service is great, delivery is swift, and the product quality is as promised.
George Stamboulis - Marketing Director