The GingerCloud Foundation started with a passionate drive by two loving parents raising their son with a learning disability. Their vision was to create a better world for those with similar disabilities to experience success. The name GingerCloud represents a safe and secure world that removes barriers experienced by young people with perceptual and learning disabilities, focusing on what is great about them rather than their limitations.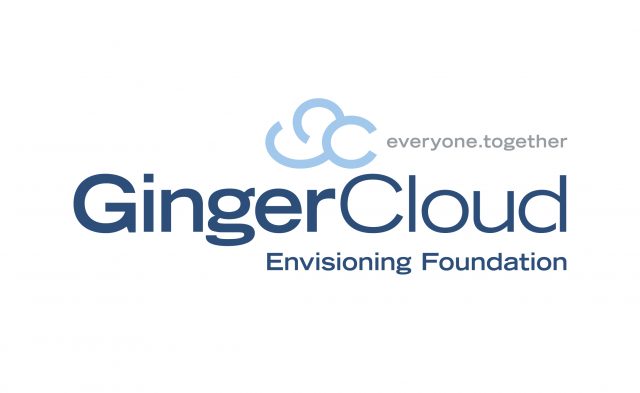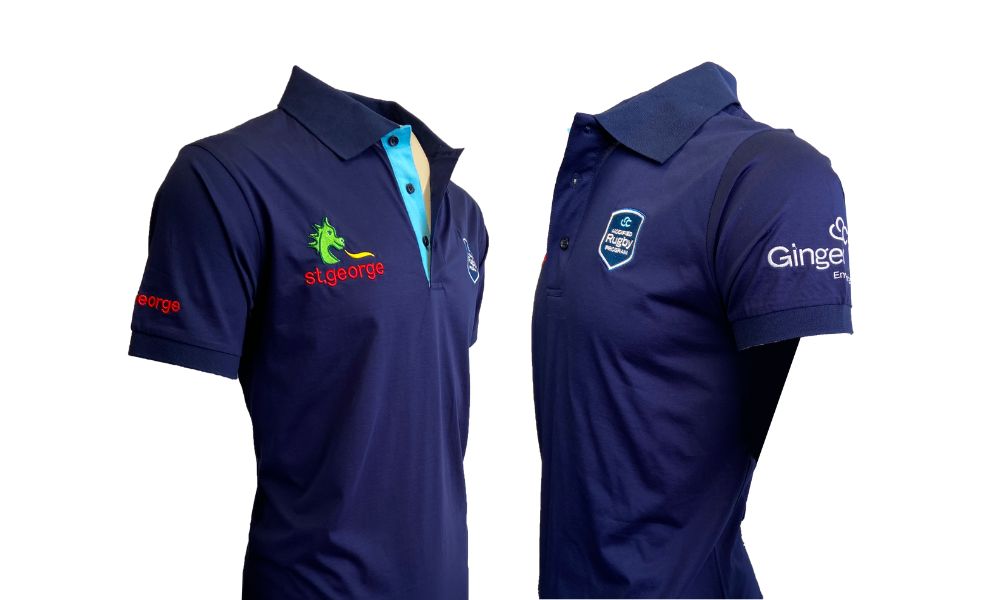 The Brief
Their programs include sports, leadership, mentor, and work experience programs. They have achieved a lot since they started in 2014, including a world-first modified Rugby Union division for these kids! This movement has changed the lives of families and communities who traditionally could not participate in such sporting events, allowing those with Autism and other learning and perceptual disabilities to professionally complete. It's a gamer changer! The MPR is now even sponsored by St George Bank. With such a big win, GingerCloud needed to stylishly represent the MRP with some sports caps and uniform polos for their events.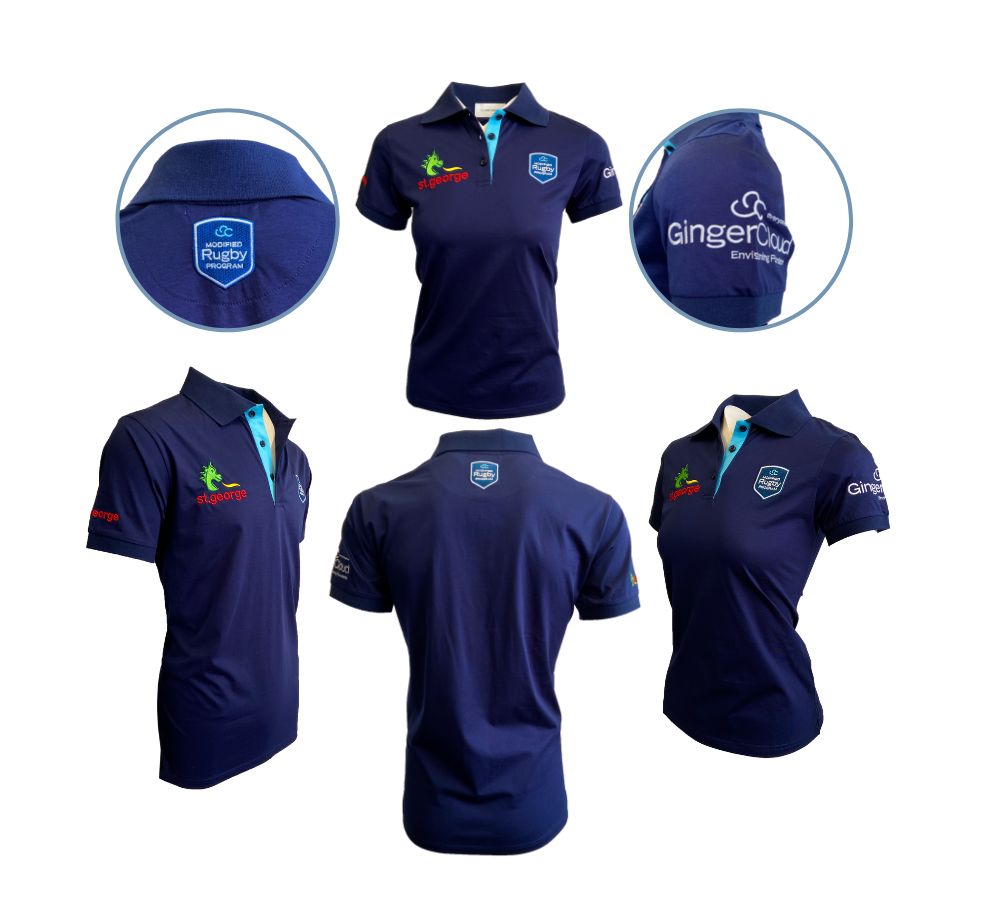 The Design
Like most sporting uniforms, the custom polo design has a lot going on. There are badges on the front and back. They also have embroidery on the front and cap sleeves. Although the polo design seems busy, it was created in a way that looks well proportioned. The colour scheme of the custom polo design was also important in creating that balance, so there wasn't too much colour clashing with all of the logos and embroidery.
The Custom Polo Shirt
They chose our popular mercerised cotton polo shirt for men and women, which is of similar quality to the luxurious modern Ralph Lauren polo shirts. They went with a classic navy and an powder blue blue contrast in the front button placket. It's a subtle yet striking look highlighting their Modified Rugby Program badge which features their branding cloud in aqua.
The badge is the most significant part of the uniform placed on the front left hand breast and on the yoke – centre upper back.
The standout part of the shirt is their large sponsor logo which is embroidered on the right-hand breast and on the right cap sleeve. On the left cap sleeve is a large GingerCloud logo complete with their slogan.
The mixture of large and small logos and badges have been positioned in a way that gives it balance. While the logos and badges are matching the polo shirt colours, the sponsor logo stands out as it should contrasting against the navy in their red and green dragon with yellow flame.
The Sports Cap
Their blue sports a cap, as small as it is, still features their badge boldly on the front. The sponsor St George logo is on one side and their GingerCloud logo on the other, with some lettering text on the back.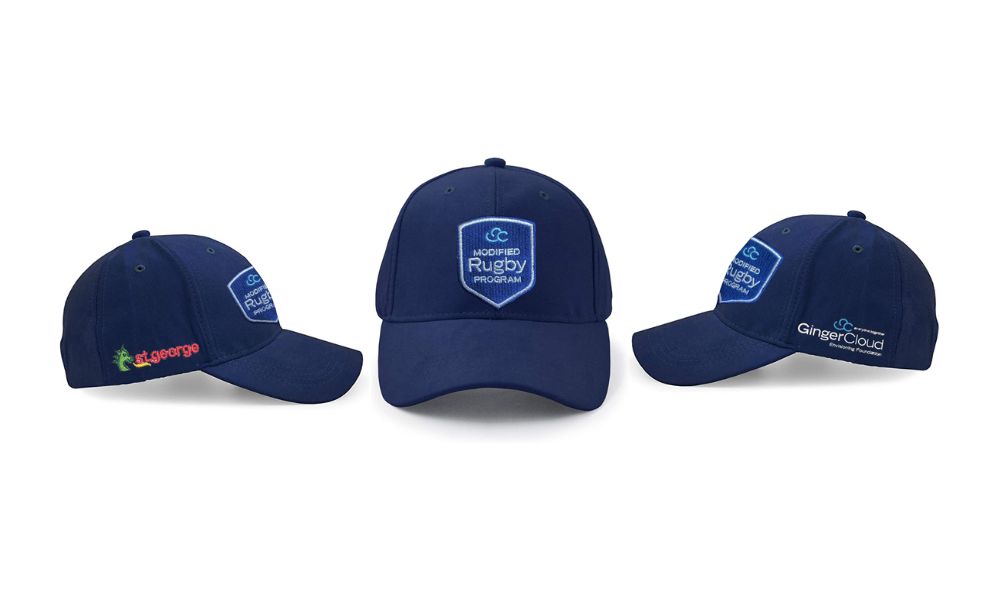 Final Outcome
GingerCloud don't do things in halves when it comes to branding. The polo and the sports cap together cannot be missed, proudly making a statement with their MRP badge and St George sponsorship Dragon, while still boldly showing off their GingerCloud logo.
GingerCloud are so committed to their cause they also recently held the Trek4Inclusion which is a 223km hike on Larapinta Trail in the Northern Territory. Another member of Our Tribe Electronic Living participated in this help them raise funds. GingerCloud are a prime example of a charity dedicated to their purpose. So it makes sense to wear their brand loud and proud and gain more awareness for changing the lives of young people with learning and perceptual disabilities just like their son.