When a business provides a universally necessary trade service, like a painter for example. The industry needs to be regulated for best safe practices with such craftsmanship. The master behind encouraging ethical practices for the painting industry is non-for-profit organisation Master Painters Association (MPA) – peak representative body for Queensland's painting and decorating industry.
While we were not designing painters workwear, we were asked to revamp their administration team's style with a spectacular new uniform shirt wardrobe range. Check out what their uniform wardrobe design consisted of.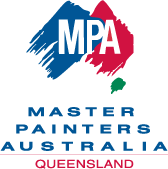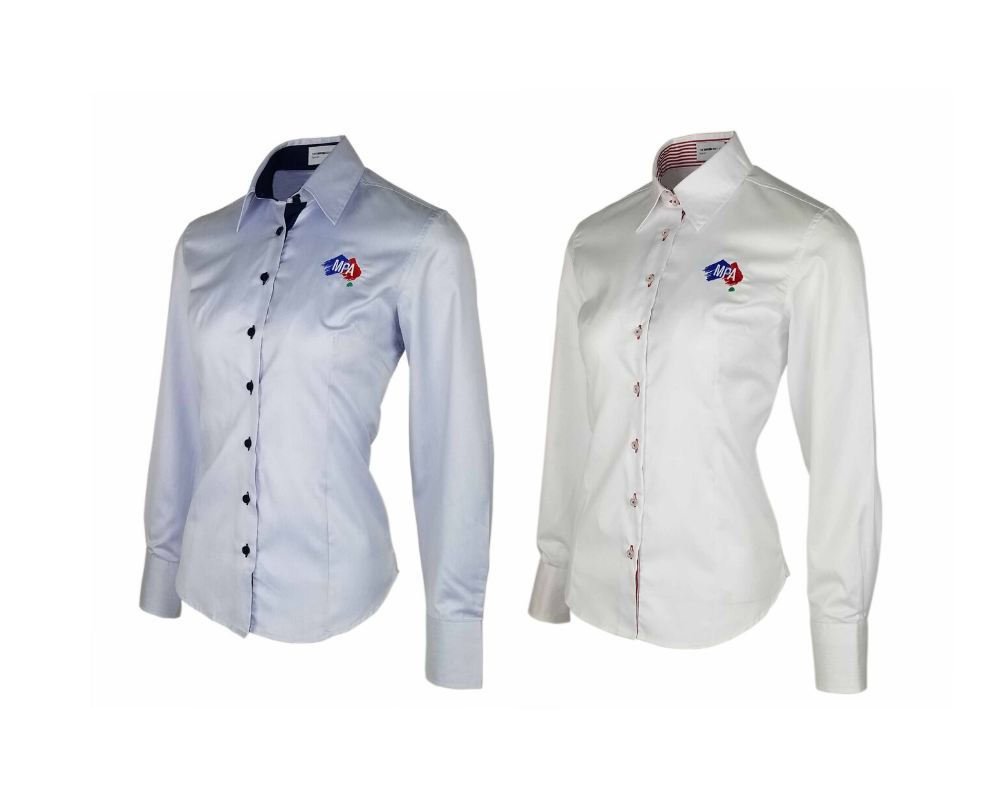 The Brief
MPA did not want anything simple or too casual as one might expect. They wanted a long sleeve classic business shirt range. Their logo is quite clever with colours predominantly blue, red and white made up of paintbrush strokes in the shape of our Australian country. With such inspiration, we highlighted their branding in many ways through these uniform shirts. Read more to find out about the collection.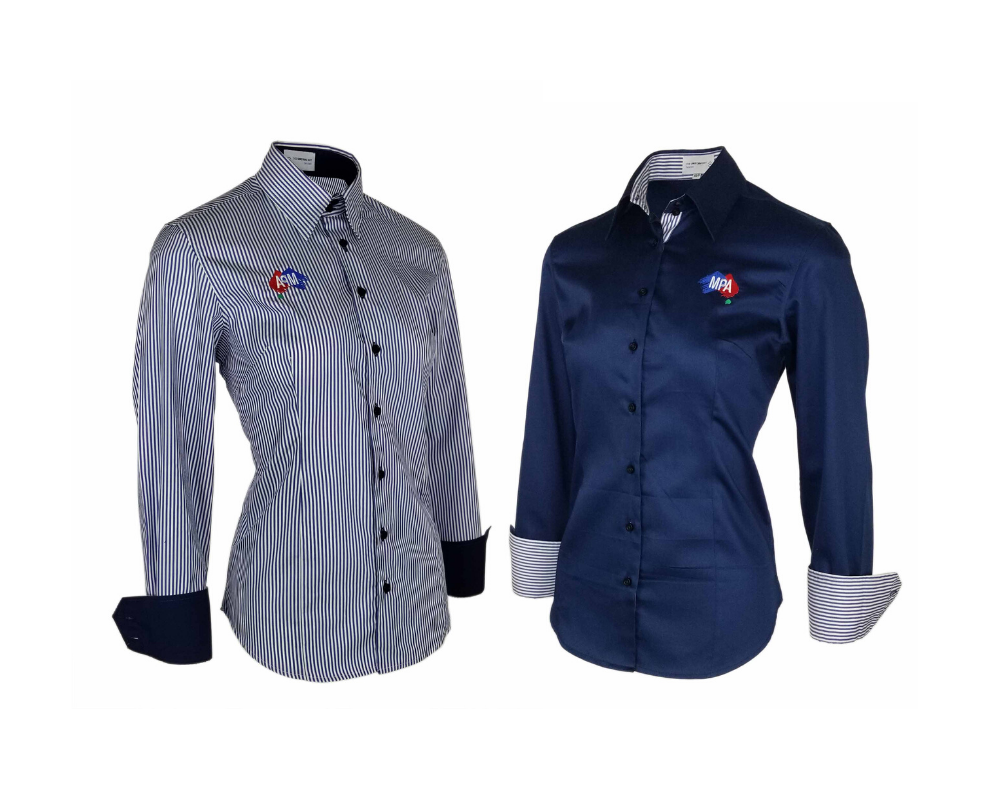 The Design
Their brilliant uniform shirts series consisted of the following design combinations:
A classic white high-quality finish cotton-blend shirt with a chic black solid contrast inside the collar, cuff and placket, also with black button-hole stitching. The power of black and white style made this the most striking uniform shirt of the collection.
The other quality white uniform shirt design used a red stripe in the contrast to pick up the red in their branding. It also features red button-hole stitching.
A uniform wardrobe is never complete without blue uniform shirts. Their blue of choice was in our beautiful powder blue zodiac fabric. To give it that modern twist it was designed using navy contrast placements consistent with the other uniform shirts in their collection. While the other shirts wear white buttons, this one has navy buttons to really contrast against the soft blue shirt fabric.
Another blue shirt in the mix was a navy fine stripe with a complimenting solid navy contrast and stand out navy buttons. A great alternative to the regular blue stripe.
The final design is probably the statement uniform shirt of the collection. A sateen weave superior pure cotton in rich navy that feels amazing to wear. To keep it modern, we designed it with the same navy stripe as the previous shirt worn inside the collar, cuff and placket, with matching navy buttons.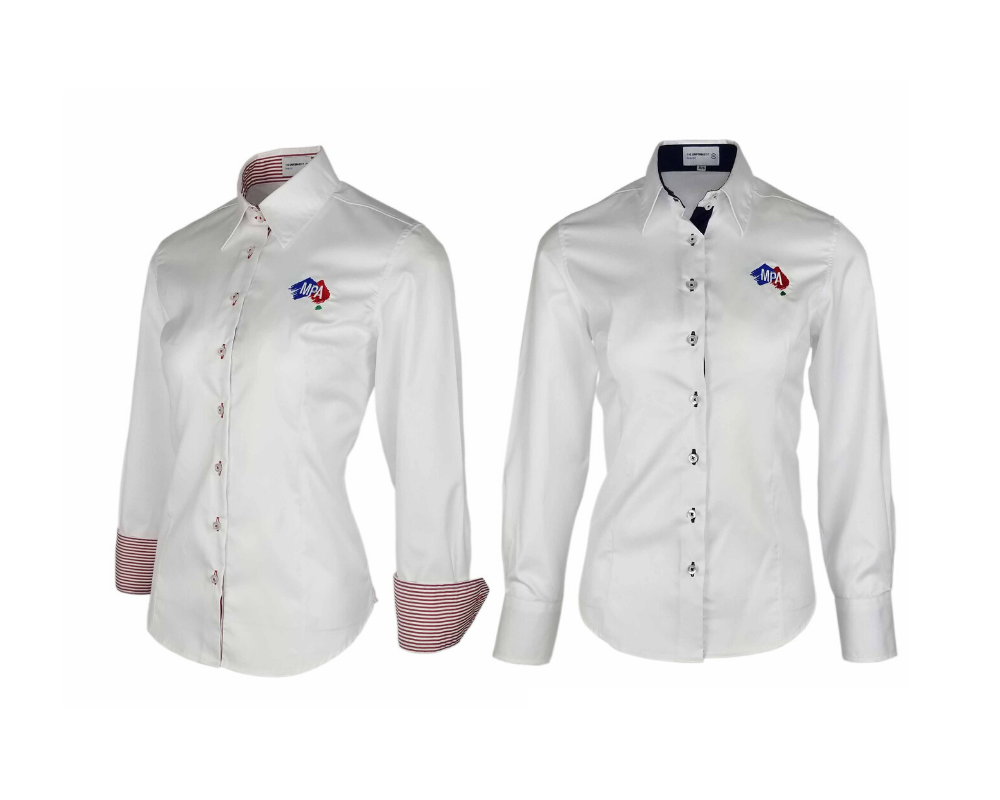 Final Outcome
With a complete wardrobe of uniform shirts that allow staff to wear them with their own bottoms to match. This kind of uniform shirt collection is a fail-proof uniform formula for a medium-sized team like Master Painters Australia. The choice in the shirting range is designed to keep all different tastes in mind, while still sticking to their branding palette of colours.
Each uniform shirt is quite different and unique in design however they are all tied into each other as a cohesive uniform wardrobe, correctly using the contrast colours and fabrics. All shirts wear the logo in the same placement, bringing together outstanding uniform shirts for the Queensland crew of Master Painters Australia.