Haigh's is a chocolate specialist with a special story. Alfred E Haigh opened his first store in 1915 in Adelaide. His brand began to boom when he was the first to offer the best chocolate covered fruit-centers. He sadly passed in 1933 which the business was then taken over by his son and later grown to new heights by his grandson. Haigh's is run by the fourth generation of the Haigh's family. The rest is history! Haigh's Chocolates is Australia's oldest family owned chocolate maker, who pride themselves on their commitment to the art of premium chocolate making.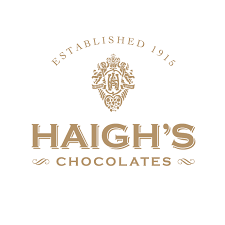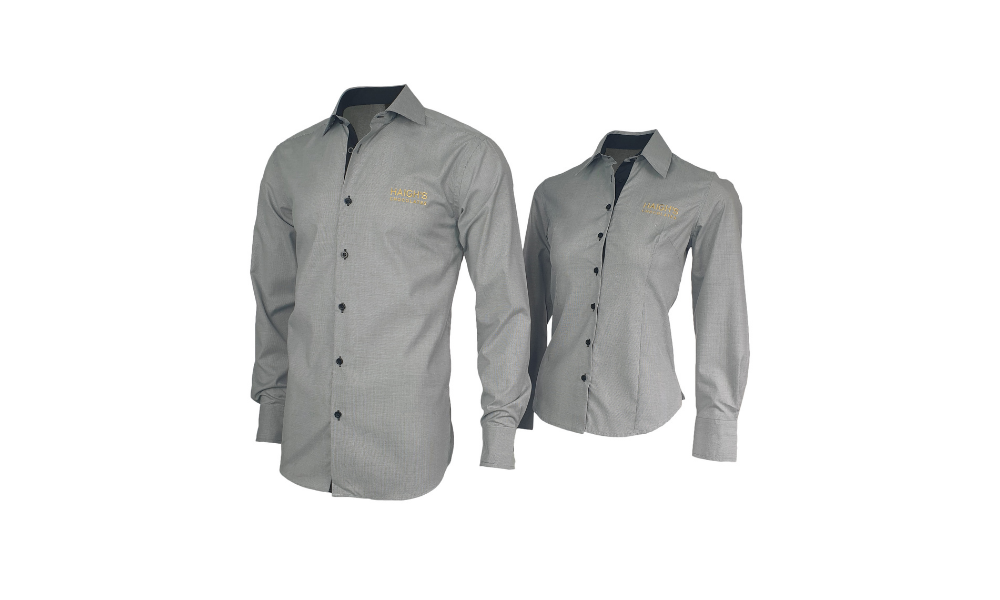 The Brief
Their flagship store in Adelaide is still stands proudly with over 600 staff across their factory, administration and 20 retail stores located across Adelaide, Melbourne, Sydney, Canberra and the online store.  As a historical company and specialised business that has their branding perfected, they wanted to give frontline staff a little makeover with their own custom uniform design.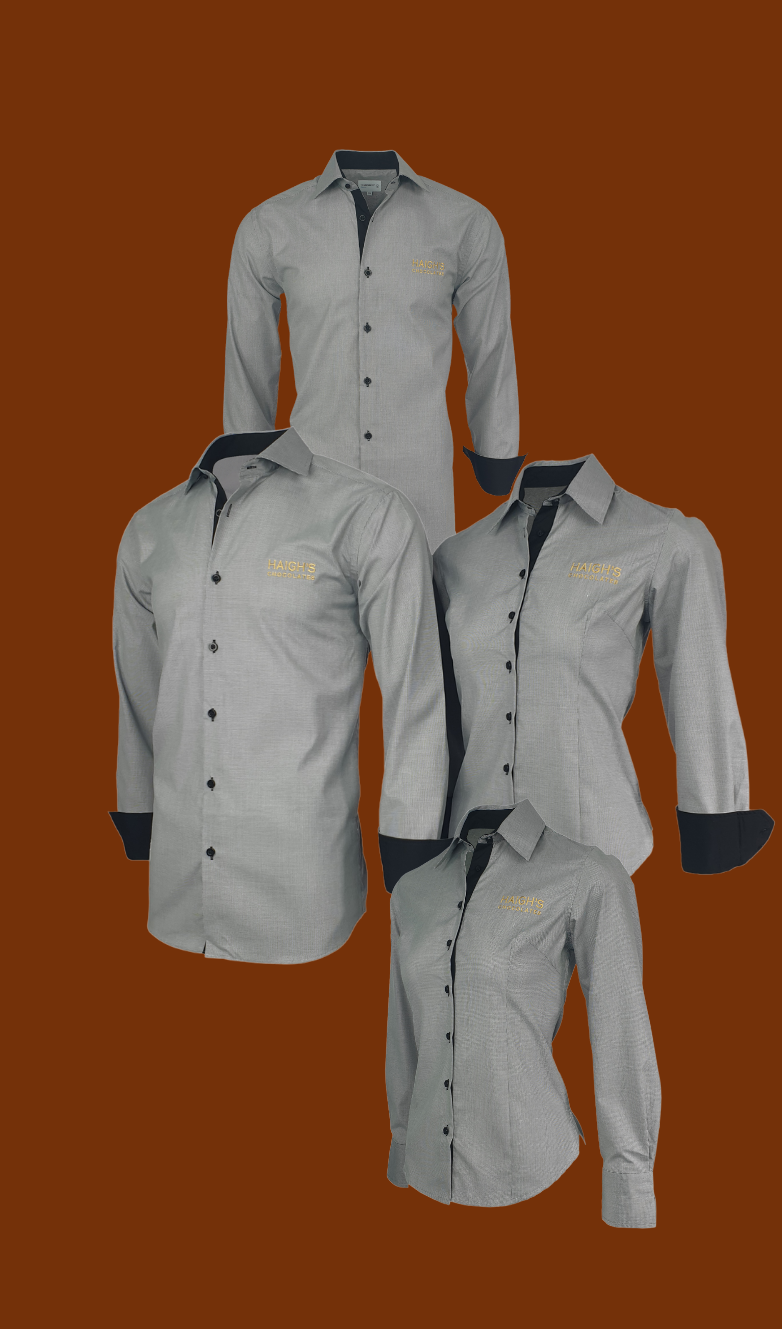 The Custom Uniform Design
Initially they wanted a corporate shirt, vest and apron, but later narrowed it down to just the shirt. This was such an interesting uniform to create – they were very specific on look desired. Instead of entire uniform wardrobe with multiple options they wanted one look for everyone to wear which means the custom shirt design needs to be specially created to suit their entire team.
They wanted a classic check style in black and white. We looked at a few different check patterns including bold, gingham and micro checks with several variations of contrast options. Haigh's tried some interesting and unique looks for their corporate shirt, including a gingham check with bold check contrast in the collar, cuff and placket. They also trialed a few different solid contrast hues.
After playing around with many looks for custom shirt design, they opted for the Paris fabric, which is an extremely fine black and white check that gives off the illusion of a grey from a distance. To set off it off, they chose a black solid PC fabric contrast inside the collar, cuff and button placket with striking black buttons to match. Men's shirts come in a long sleeve, while women have the option of a long or three-quarter sleeve.
As you can see this corporate shirt design looks amazing when worn all together as a team. They ordered over 800 shirts to keep their entire tribe looking sharp and on-brand.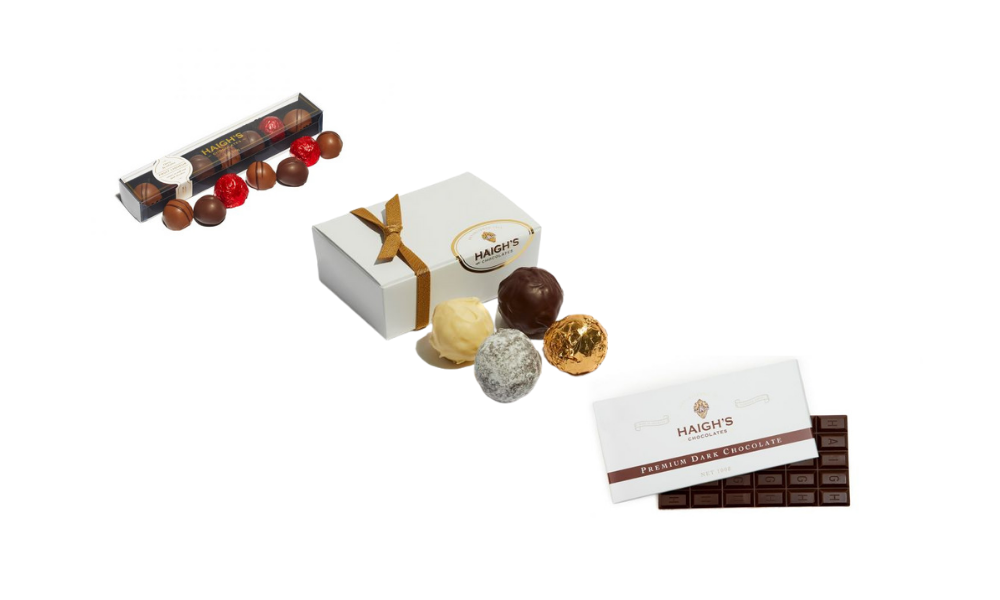 Final Outcome
Chocolate is almost a universal language of love. It's given as a gift of love, act of kindness, or token of appreciation to friends, family, partners, and colleagues. If it wasn't for the magic of chocolate, we wouldn't be able to show up with that last-minute gift so gracefully for all those special occasions.
The Haigh's brand stands out from the rest with their exquisitely packaged chocolate. So, it makes sense to also have their team beautifully presented in the perfect uniform to greet their customers.