One of the world's leaders in hybrid cloud, endpoint, and network security solutions, Trend Micro Australia is definitely leading the way in this industry.  Security is the entire focus for this great company and their passion definitely shows in their work and the ever-changing IT landscape.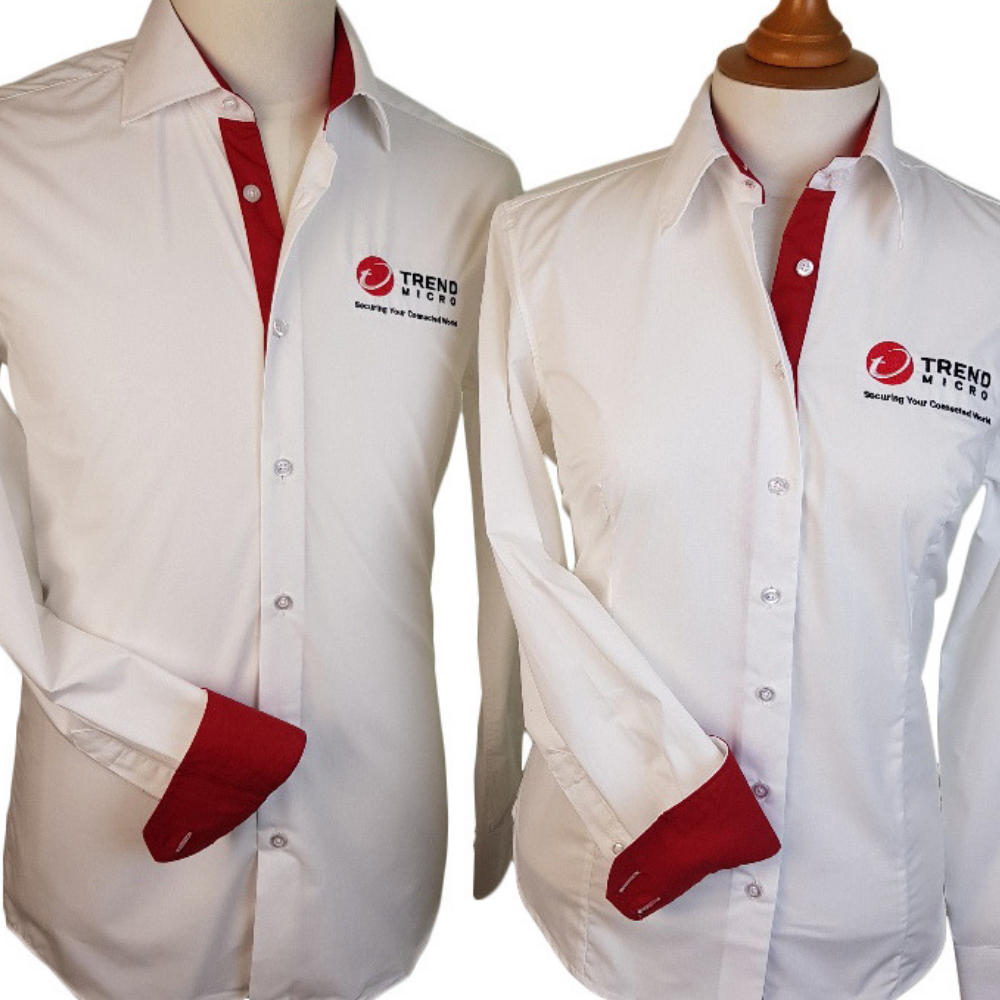 The Brief
Trend Micro was looking for a fresh new look for their upcoming conference.  They had an image in mind and already had existing pieces of clothing to work with.  Our job was to work with them to create a uniform shirt that would work well with their current pieces and also demonstrate their relaxed but professional image.
.  The team wanted a fresh look, and a modern approach to represent how progressive the brand and its products are. We worked with the core colour of red as the feature for Trend Micro.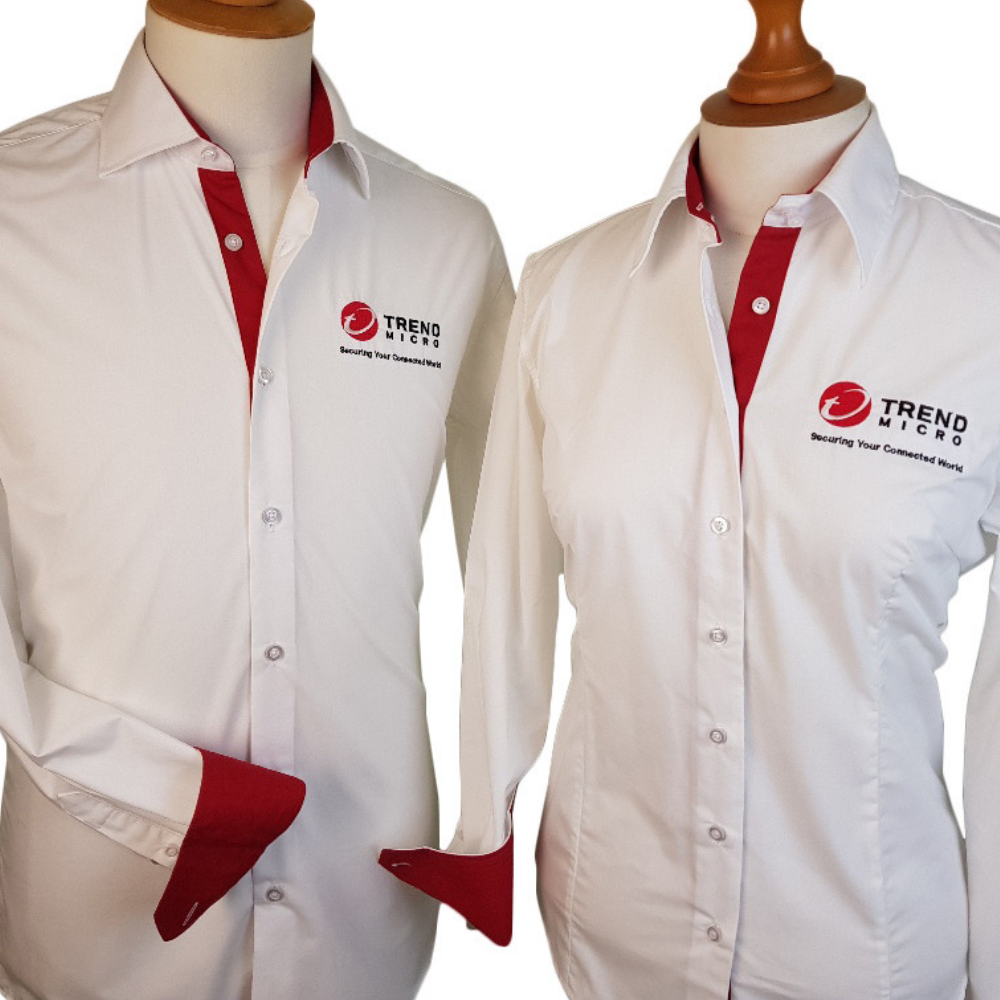 The Design
The existing pieces (not created by The Uniform Edit) were sand chinos/shorts and red sandshoes.  It was important the shirt had pops of red to work with the brand colours.  We opted for a crisp white shirt with red contrasting. The white was used to demonstrate professionalism and also build a trustworthy image.  The red was used as a highlight throughout the shirt inside the collar, cuff and front placket and the red contrasting was fun and really lightened up the mood.  It also worked back perfectly with the red sandshoes.
This look is a perfect example of how a company can go with a casual approach and still maintain a high level of professionalism.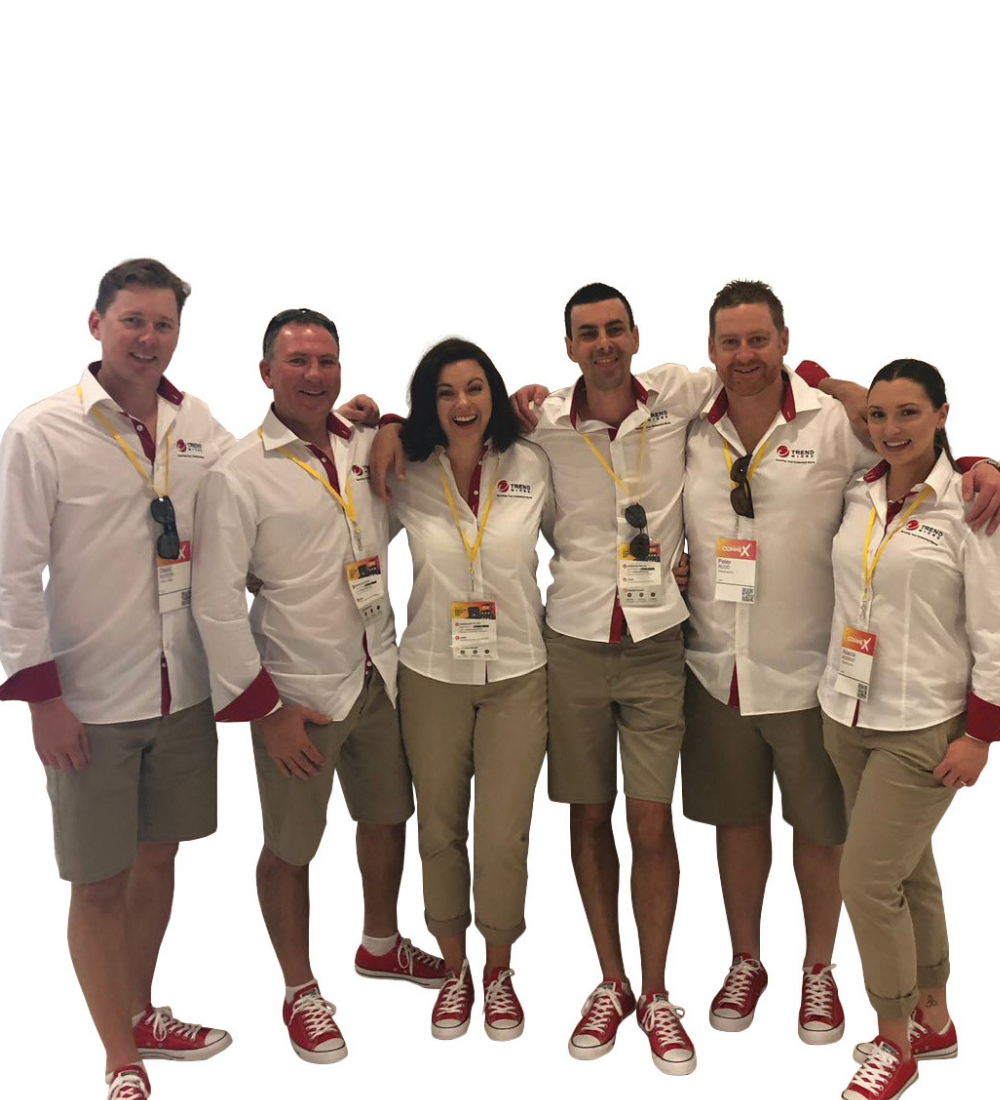 The Final Outcome
Trend Micro had great foresight to create this overall branded uniform. The Uniform Edit simply partnered with Trend Micro to help them complete the uniform.
PS – please note The Uniform Edit only created the shirt uniform for Trend Micro – the overall look and other pieces in the staff photograph were not provided or designed by The Uniform Edit.
Thanks, the shirts look fantastic! We're using them for a conference so our team will look nice and sharp!
Joy Zalecki, Consumer Marketing Executive, ANZ