As a professional woman, having a well-curated wardrobe that exudes confidence and sophistication is essential. The right business clothes can make a significant impact on how you are perceived in the workplace.
In this blog, we will explore the 10 essential business clothes that every working woman needs in her wardrobe. From tailored suits to stylish work shirts, we have got you covered when it comes to women's workwear.
.

Classic Suit
A classic suit is a timeless investment piece for any working woman. Opt for a well-tailored suit in a neutral color like black, navy, or charcoal gray. This versatile ensemble can be worn as a complete suit or as separates to create multiple outfits.
Jacket
A tailored jacket is a must-have in any professional woman's wardrobe. Choose a jacket that fits you well and complements your body shape. It can be paired with trousers, skirts, or even dresses to instantly elevate your office look.
Trousers
Invest in a few pairs of well-fitted trousers in different styles, such as straight-leg, wide-leg, or ankle-length. Opt for neutral colors like black, gray, or navy, as they can be easily mixed and matched with various tops.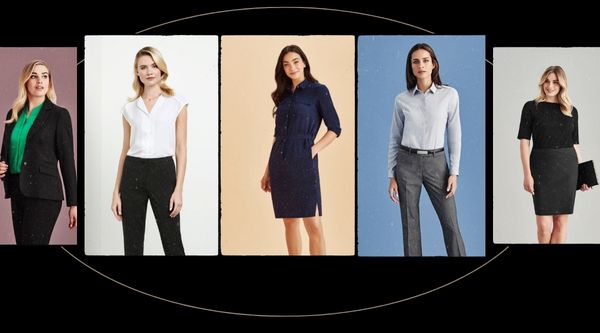 Pencil Skirt
A classic pencil skirt is a staple for professional women. Choose a skirt that hits just above or below the knee and pairs well with blouses, shirts, or blazers. It creates a polished and sophisticated look that is suitable for any business setting.
Crisp White Shirt
Every working woman should have a crisp white shirt in her wardrobe. This versatile piece can be worn with trousers, skirts, or even under a blazer. Look for a well-fitted shirt that complements your body shape and adds a touch of sophistication to your ensemble.
Classy Shift Dress
A well-tailored shift dress is a go-to option for professional women. Choose a dress that flatters your figure and falls just above the knee. Opt for classic colors like black, navy, or gray, and accessorize with a statement belt or a jacket for a polished look.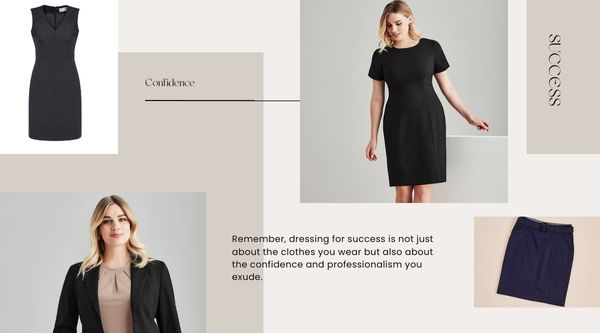 Statement Blouse
Add a pop of color and personality to your work wardrobe with a statement blouse. Choose blouses with interesting prints, vibrant colors, or unique details. They can be paired with trousers, skirts, or under a blazer to add a stylish twist to your office attire.
Structured Dress
A structured dress with a defined waist is a versatile piece for any working woman. It can be dressed up with heels and accessories for a formal look or dressed down with flats for a more casual office setting. Look for a dress that suits your body shape and enhances your professional appearance.
Cardigan or Sweater
A cardigan or sweater is a great layering piece for the office. Choose lightweight knits in neutral colors that can be easily paired with your existing wardrobe. They are perfect for adding warmth and style during colder months or in air-conditioned offices.
Comfortable yet Stylish Shoes
Last but not least, invest in comfortable yet stylish shoes for the office. Opt for classic pumps or loafers that provide support and are suitable for long hours on your feet. Choose colors that complement your outfits and add a touch of sophistication to your overall look.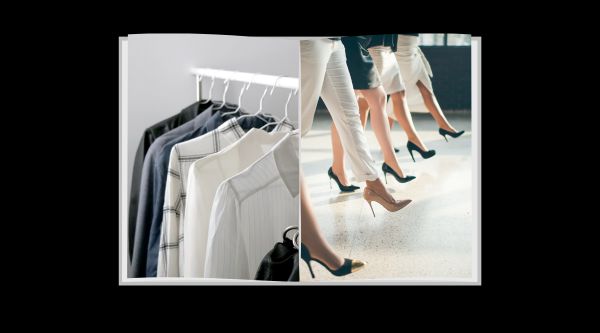 Creating a Stylish and Professional Work Wardrobe
Building a wardrobe of essential business clothes is crucial for every working woman. The right selection of women's workwear can enhance your professional image and boost your confidence in the workplace. From classic suits and tailored blazers to versatile dresses and statement blouses, these 10 essential pieces will ensure that you are always dressed for success.
Remember to prioritize quality and fit when investing in business clothes for women. Pay attention to details such as tailoring, fabric, and versatility to ensure that each piece can be mixed and matched to create a variety of stylish outfits.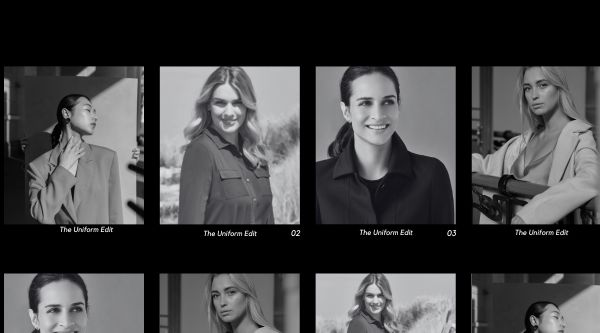 At The Uniform Edit, we understand the importance of women's workwear and offer a range of high-quality options. Our collection includes stylish and professional business clothes for women, including tailored shirts that provide both comfort and style. Whether you need a classic suit or a versatile blouse, we have the perfect pieces to elevate your work wardrobe.
Invest in yourself and your professional image by curating a wardrobe of essential business clothes. With the right selection of women's workwear, you can confidently tackle any challenge that comes your way and make a lasting impression in the workplace.
.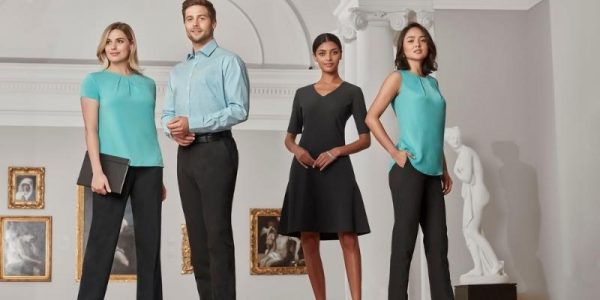 Choose your business clothes wisely, and let your style and expertise shine in the corporate world.
Transform your work wardrobe with The Uniform Edit and discover the power of well-curated women's workwear. Elevate your professional image and make a statement with our range of stylish and high-quality business clothes for women.
Start building your dream work wardrobe today and experience the difference that quality and style can make in your career. Dress for success, dress with confidence and let your professional journey flourish with the right women's workwear from The Uniform Edit.
Remember, your wardrobe is an investment in your professional success. Choose wisely, dress for success, and conquer the business world with style and confidence.