Stockyard Beef is a wholly family operated and owned business that specialises in the production of grain-fed beef and is known for their outstanding beef production system, which is undertaken entirely in Australia where there are greener pastures, a clean environment and freedom from the world's harmful animal diseases. 
They have been regarded as "The most reputable producer and global supplier of superior branded Australian beef." 
Operating their fertile grain growing feedlot in the Darling Downs region in Queensland under strict animal welfare, environmental management, and quality assurance programs, including the National Feedlot Accreditation Scheme (NFAS).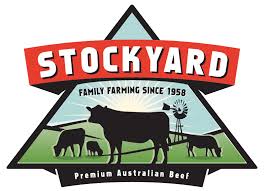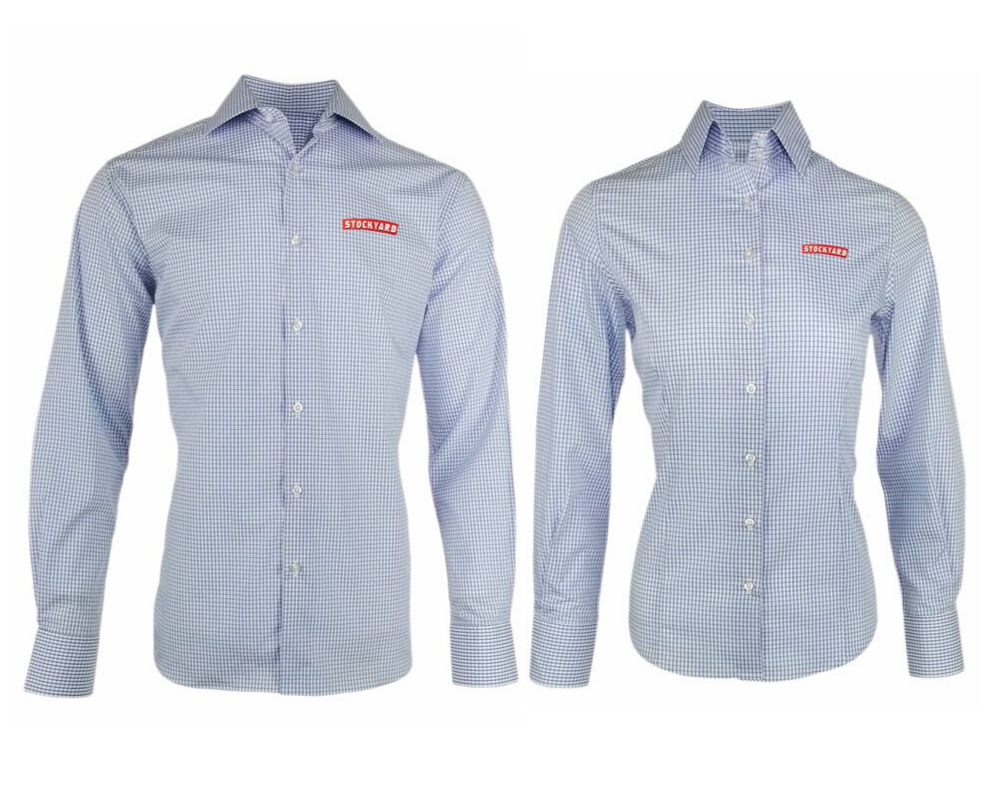 The Brief
Stockyard Beef has been in business for 60 years, so they know more than cattle. They know the art of marketing. Having perfected their traditional brand over the years, they are not new to corporate uniforms but felt the need to refresh them with a classic new line. This corporate uniform collection was a very comprehensive uniform wardrobe to cater to a wide range of job roles from office staff at their Brisbane headquarters, to their team managing the feedlots in regional Queensland. 
The owners requested navy as their primary colour throughout their uniforms. Naturally, they wanted to have a traditional country feel, but one that was a little more modern than their previous corporate uniforms. Another important requirement was to further look relaxed and approachable part of their professional vibe.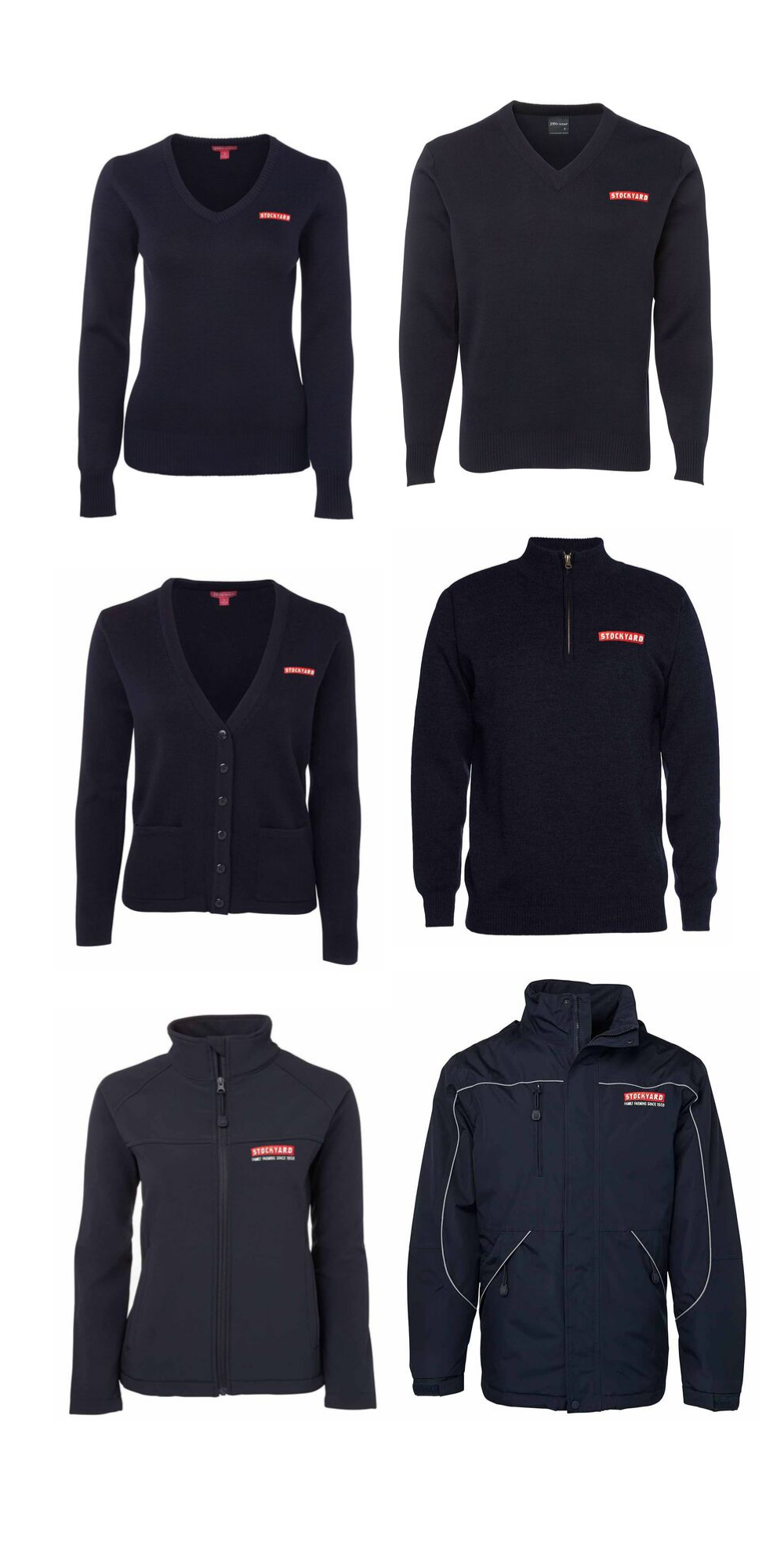 The Design
The broad spectrum of products in their corporate uniform range is impressive! With navy as their dominant colour, they matched all  their navy pieces with a classic crisp blue and white small windowpane check shirt for men and women. The men got an extra style shirt in a soft blue textured micro-check. With such a large team in a variety of roles, they decided staff wear their own bottoms but still within their dress code guidelines to match the corporate uniform. 
Their selection of navy items included: 
Polo Shirts – They had modern, smooth mercerised cotton navy polos in men's and women's cuts. For winter they got a stylish long sleeve knit rugby polo for the warmer season in a stretch ribbed cotton with small side splits. The women's rugby polo had a contrasting white collar and placket making it more feminine.  
Various Knits – The men got a v-neck jumper and a navy zip–up high neck knit, both featuring a bottom basque for a more flattering fit. The women also have a v neck jumper and of course an office–essential classic cardigan with matching navy front buttons and two convenient large front pockets. 
Shirt Dresses – Every woman loves a shirt dress, so naturally the choice of a navy shirt dress corporate uniform in a three quarter or short sleeve. 
Drill Shirts – A durable and more flexible navy cotton designed for all weather conditions and a variety of applications was an essential piece in their corporate uniform wardrobe for the more hands–on team members. 
Outerwear – In the cooler months they have navy waterproof softshell zip-up jackets in a slim fit an breathable fabric, which look the part and makes for perfect comfortable outdoor workwear. This corporate uniform piece came in men's and women's styles. In addition, they have unisex diamond-quilted polyfill weather jackets  which are a must-have for any cattle farm, to weather any conditions.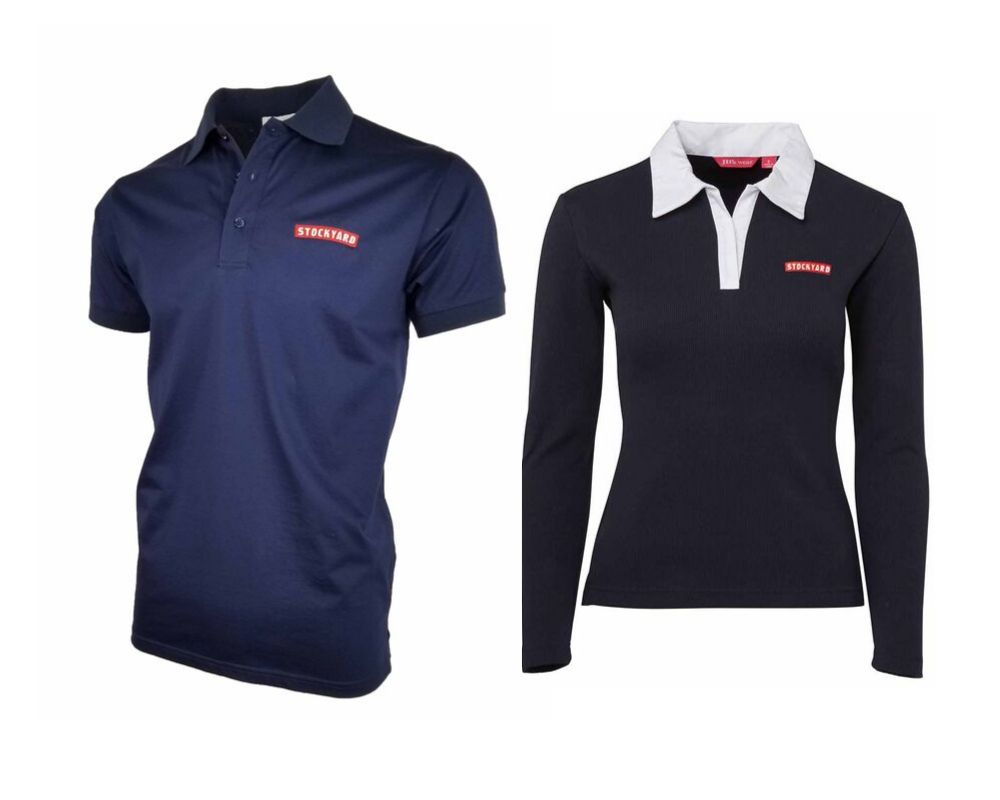 Final Outcome
Having the appropriate variety of corporate uniforms  to suit the right job for the right seasons, is fundamental to a successful uniform. The owners and the team at Stockyard Beef have expressed their uniform success with their new wardrobe. 
View their entire corporate uniform collection in the gallery below.
Everybody loves their new uniforms and we all look very smart! The polos especially have been a big hit.
Sarah Hart, Finance and Administration